Polo G and Yo Gotti Unimpressed with Hip Hop in 2023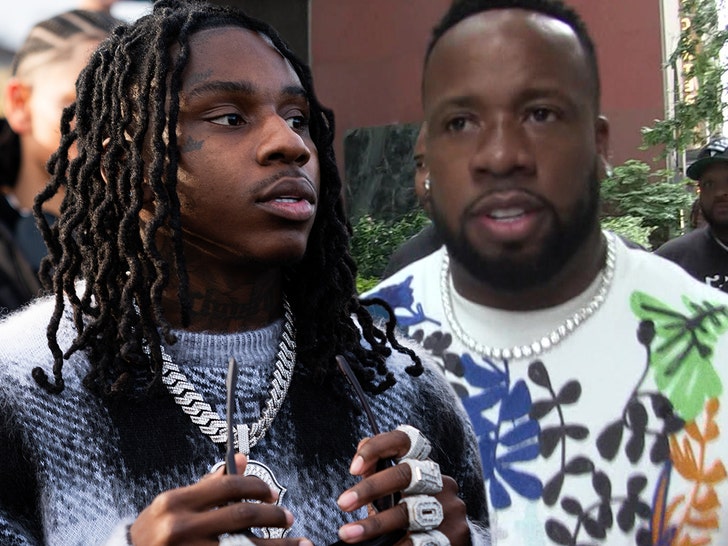 Hip Hop's 50th-anniversary celebrations must've done little to impress Polo G or Yo Gotti … as they've both been speaking out about how the culture's failing to inspire them.
Interestingly enough, both rappers are promoting new projects — so, their criticism could either be a marketing ploy or just honest commentary. Either way, they're not holding back!!!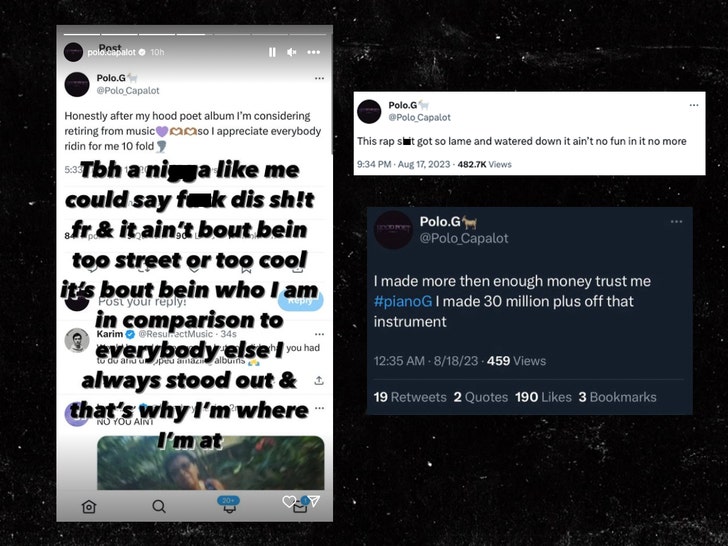 Polo launched a mini-rant Thursday, threatening that his upcoming "Hood Poet" album could potentially be his last and ripping the rap game for becoming watered down and lackluster.
The Chicago rapper is arguably entering his prime as an artist — he broke milestones with his last album, "Hall Of Fame," shooting to the top of the charts and its single "Rapstar" also going No. 1.
Waiting for your permission to load the Instagram Media.
Yo Gotti took his gripes to Power 106 in L.A. this week … and also griped about the state of rap, pointing to the COVID-19 pandemic as the beginning of the low points for him.
Gotti says his contribution to the creative drought is his new DJ Drama-led Gangsta Grillz "I Showed U So" … which dropped Friday.
Bow Wow expressed similar sentiments this year, as have several others, but no one's come up with a solution yet!!!
Source: Read Full Article