How Andy Cohen Feels When WWHL Interviews Go Sideways (Exclusive)
Citing both Debra Winger's off-the-rails interview and Alexia Echevarria calling him out over her seat, Cohen praises the authenticity of the show — before reflecting on the boss/friend balance he has with the Housewives and which star he still wants cast on RHOBH.
With 14 years on the air, Andy Cohen's Watch What Happens Live is, in theory, a very well oiled machine. And yet, the bold questions posed by the host and the audience, as well as Andy's relationships and familiarity with many of guests leads to an unpredictability factor that keeps fans tuning in for more.
Of course, there are times when the show goes off the rails, for myriad reasons; there's the drinking, the aforementioned Qs or, in some cases, the guest not realizing what they signed up for.
While at BravoCon, a fan convention for all things Bravo held in Las Vegas, TooFab spoke with Cohen about those moments when an episode goes sideways.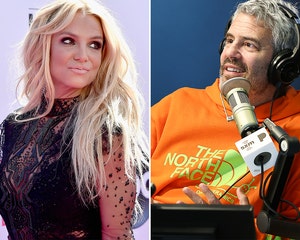 Andy Cohen Details 'Creepy' Interview with Britney Spears Under Conservatorship
"It's been so long since something like that happened, I think Debra Winger was maybe the last person," he began, referencing an infamous 2018 episode in which the actress barely let him get a question out or attempted to make him feel stupid for asking some of them in the first place. It was so bad, he tweeted, "Daddy needs a drink," after it aired.
Of course, Cohen says moments like those only add to the authenticity of the series — something which can really only happen on the rare talk show where the guests reportedly don't do pre-interviews and don't know what they're going to be asked.
"Listen, I think one of the great things about Watch What Happens Live is that it's a totally authentic experience," Cohen told TooFab. "What you see is what you get. And if someone's complaining about where they're sitting, I wanna have the conversation on the show. It's not a set up show. Sometimes things go well, sometimes they don't, but it's always authentic."
The seat complaint actually came up just this week, as Real Housewives of Miami star Alexia Echevarria called out Cohen for placing her in the guest seat furthest from him. Alexia felt she should be closer than fellow guest Garcelle Beauvais because her show's season premiere preceded the episode and she felt like RHOM is treated, in general, as one of the network's "step-children." Beauvais immediately got our of her chair and gave it to Echevarria.
Moments like these are possible because of Cohen's comfort level with his guests, especially the many Real Housewives who swing by the show. But does Andy also struggle walking the fine line between being their friend and their boss, as an executive producer on the Housewives franchise?
"Walking the line between friend and boss is challenging but I think everybody pretty much understands the relationship, we have a mutual respect for each other," Cohen told TooFab, adding that those challenges have become "less intense" over the past "few years."
In our short time with him, we also wondered whether there was anyone who turned down being a Beverly Hills Housewife who he'd still love to land. His white whale: "I would love Chrissy Teigen. I would love it."
He's been saying her name for years as his dream cast member — but Teigen herself explained why she'd never do it back in May.
"I don't think fans of the show are necessarily good on it because we know too much and I think they come in and it seems like they're too fan-girly," said Teigen. "Also it doesn't seem like it, but I don't like fighting, I really don't. I would cry a lot!"
For more BravoCon coverage, check out the links below!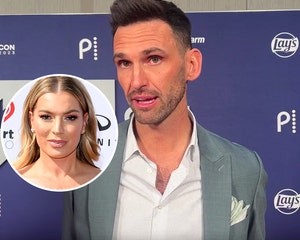 Summer House's Carl Radke Breaks Silence on Split From Lindsay Hubbard (Exclusive)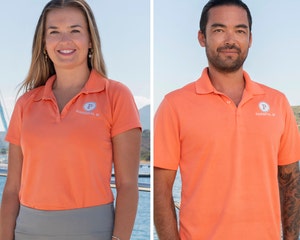 Below Deck Sailing Yacht's Daisy Kelliher Says She Was 'Not Prepared' For Relationship Blowup with Costar Colin MacRae (Exclusive)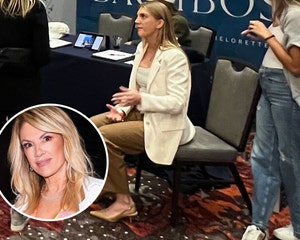 Avery Singer Spotted With Booth at BravoCon After Mom Ramona Gets Axed From Convention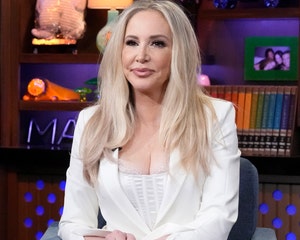 Shannon Beador Prepares for BravoCon After Being Sentenced to 3 Years Probation Following DUI Arrest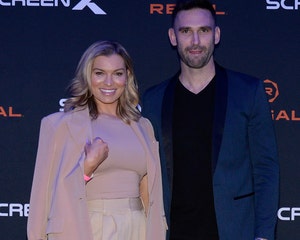 Lindsay Hubbard Claims Carl Radke 'Called' Summer House Producers to Orchestrate On-Camera Breakup
Source: Read Full Article