Hannah Montana's Mitchel Musso Reacts After Public Intoxication & Theft Case Is Dismissed
"[Sorry] couldn't talk about it. Had to wait til the truth came out," the Disney Channel alum said of his August 2023 arrest, sharing a statement addressing what he called "the Ruffles controversy."
Mitchel Musso is addressing the new development regarding his legal troubles.
After it was reported this week that the Hannah Montana alum's public intoxication and theft case was dismissed, Musso reacted to the news on his Instagram Stories.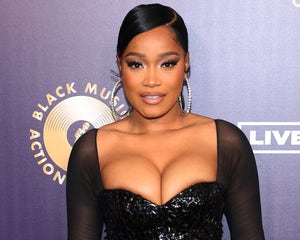 Keke Palmer Granted Temporary Sole Custody of Son After Accusing Ex Darius Jackson of Abuse
"Thank you guys for standing with me during this time, want to thank you all for listening and being there," Musso, 32, wrote. "[Sorry] couldn't talk about it. Had to wait til the truth came out."
The actor went on to share another statement, writing, "To put the Ruffles controversy to rest, let me state unequivocally that my relationship with those delicious potato crisps is strictly lawful. Both cases were dismissed with the prosecutors reasoning behind 'in the interest of justice.'"
Musso then thanked his family and "dedicated" team "for their unwavering support," before adding that he's currently "focused" on an upcoming album, other projects, and "a new venture" with his solar company, United National Power.
According to PEOPLE, Musso's case was dismissed on Wednesday.
In August, TMZ reported that former Disney Channel star — best known for playing Oliver on Hannah Montana — was arrested in Rockwall, Texas, after he allegedly stole a bag of chips from a food market in a hotel, and began eating them, with people also claiming Musso appeared intoxicated.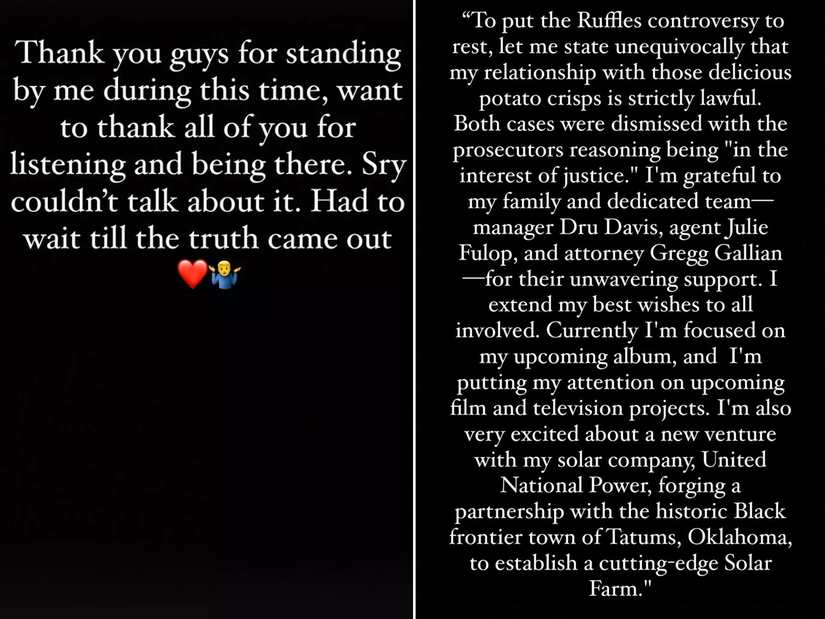 According to a press release shared by the Rockwall Police Department, officers responded to a 911 call at the hotel. "Upon arrival, officers contacted the complainant who advised an individual who appeared intoxicated entered the hotel, selected a bag of chips and began eating them," the release stated. "When the subject was asked to pay for them, he became verbally abusive and left without rendering payment."
Per the release, police confronted Musso outside the hotel, where they found him allegedly intoxicated. Officers said they discovered the singer had "several outstanding traffic warrants." According to TMZ, Musso was arrested for public intoxication and theft, expired registration, failure to display a driver's license, and violating a promise to appear note. Following his arrest, he spent one night in jail and was released on a $1000 bond.
Musso later spoke to PEOPLE, denying the charges against him.
"There was no theft, and I was not intoxicated," he said. "It's just been unfortunate, but it's a big misunderstanding."
"This disgruntled employee, whose behavior was erratic, ripped the bag of potato chips out of my hand and started yelling at me about my attire," added Musso, claiming that he offered to purchase the chips. "He said, 'Get out or I'm going to call the police.' Ultimately, I said, 'Sure. Call the cops.'"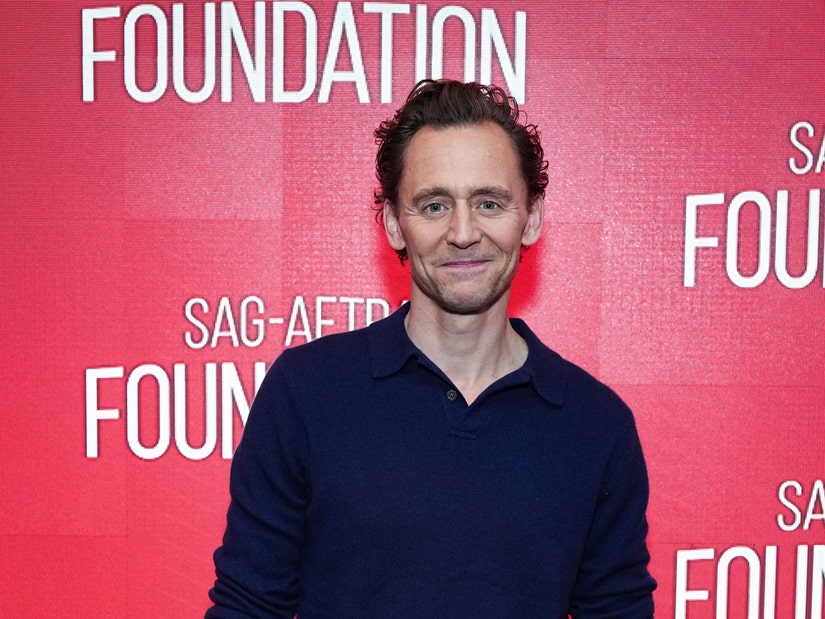 Source: Read Full Article