Carlisle Aikens Never Thought He'd Be a Pro Skater – or a Model
Pro skater and model Carlisle Aikens often wonders "why the f*ck am I here?" finding himself in intimate settings with Rihanna and A$AP Rocky or backstage with Pharrell and Brent Faiyaz. "I'm a grown a** man on a skateboard," the 24-year-old laughs.
Aikens signed with Next Management a little over two years ago, cementing his commitment to modeling, and contributing to a larger amalgamation of the skate world with the high-fashion ether.  Now, Aikens doubles as a devoted skater and a prominent face in the fashion space, and for the latest episode of Hypebeast Diaries, he showed us just how he does it.
Pharrell's Louis Vuitton debut marked Aikens's first show, which also saw a handful of other skaters grace the runway. "I think Pharrell wanted skaters to walk it," he shares. After growing up in Los Angeles, an unfulfilled Aikens left LA after high school with no money and just two duffel bags in tow. "The modeling sh*t helped me pay for a lot of my bills – more than skateboarding," Aikens explains.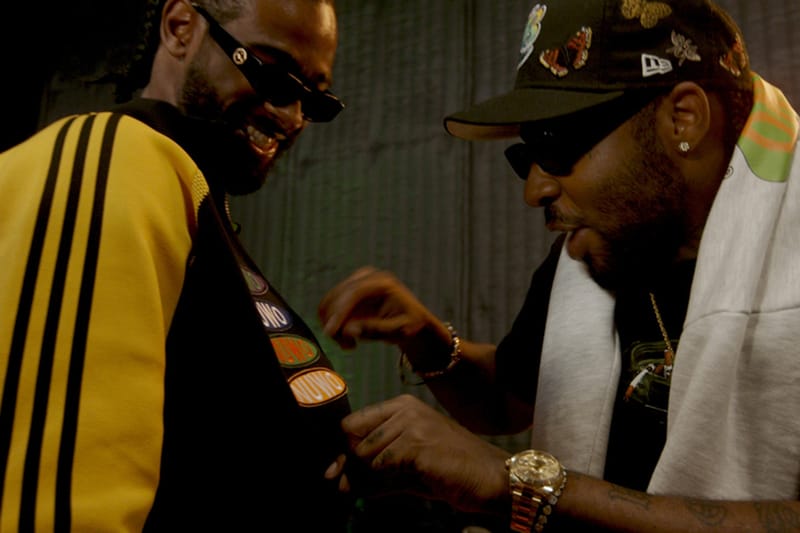 Hypebeast
A lover of Faiyaz's NUWO label, Aikens brings Hypebeast along to a NUWO event – where Faiyaz himself makes a cameo. "That m*****f***** go stupid," Faiyaz exclaims at Aikens's on-site, custom-made patchworked Wales Bonner x NUWO jacket. "And you got four of 'em b*tches!"
Watch the full video above, and to catch up on Diaries past, click here.
Source: Read Full Article