Tish Cyrus married Dominic Purcell in Malibu, but a few of her kids werent there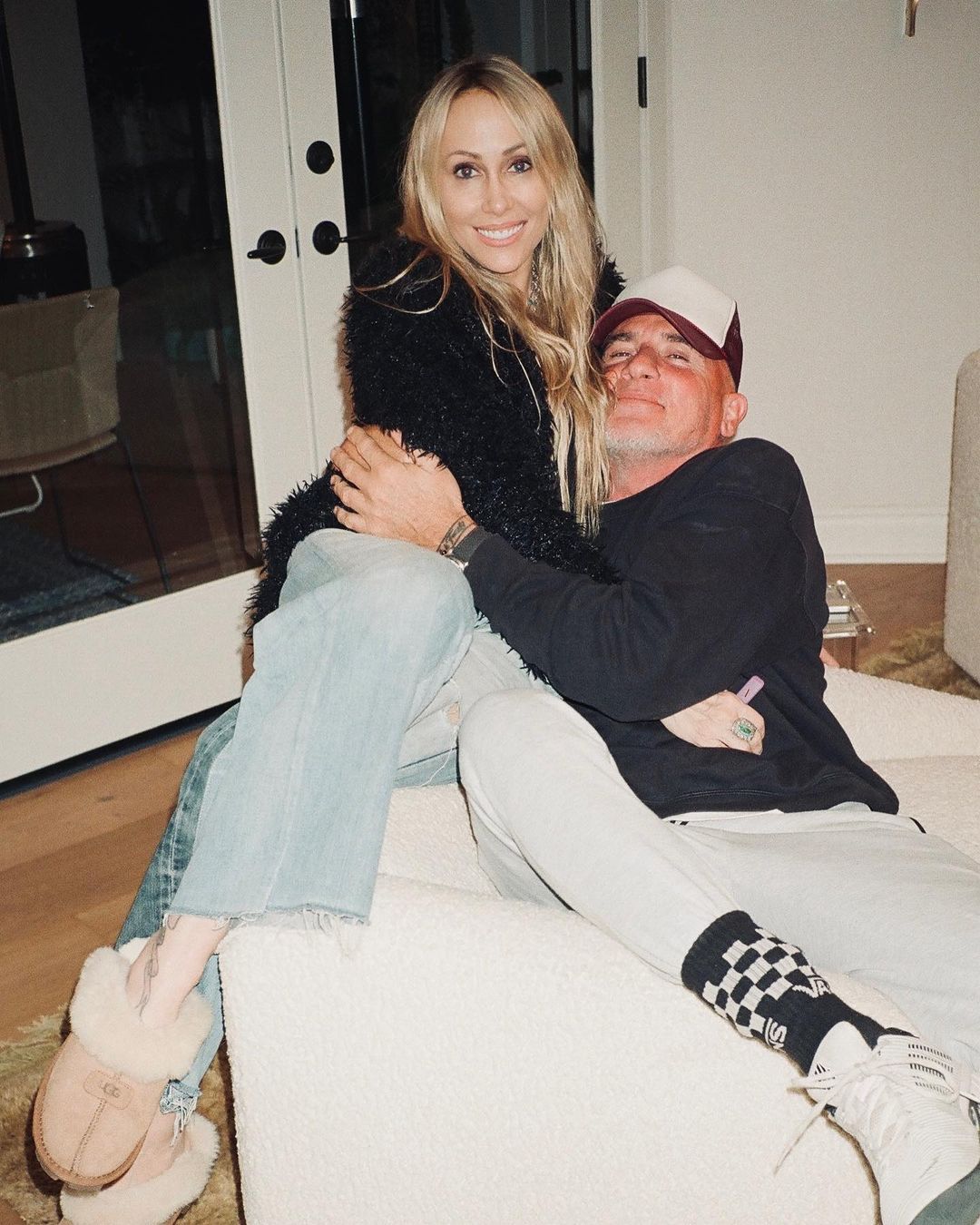 Billy Ray Cyrus and Tish Cyrus had a chaotic marriage and Tish filed for divorce three different times over the years. The divorce finally "stuck" last year, and Tish immediately became involved with the actor Dominic Purcell. Several months ago, Tish announced that they were engaged after a whirlwind courtship. On one side, she's 56 years old and she probably shouldn't rush into anything two seconds after her chaotic marriage ended. On the other side, when you know you know and maybe they both wanted to lock it down. In any case, Tish and Dominc got married this weekend in Malibu.
Tish Cyrus is married! The mom of Miley Cyrus and Noah Cyrus, 56, tied the knot with Dominic Purcell during a poolside wedding in Malibu, California, over the weekend, Just Jared reported.

According to photographs obtained by the outlet, Tish wore a long white dress and veil, and carried a bouquet of flowers with her as she walked down the aisle.

Miley, 30, was by her mom's side for her special day, wearing a blue one-shouldered dress. Her siblings, Brandi Cyrus and Trace Cyrus, were also in attendance, per Just Jared.
[From People]
From the blurry photos at Page Six and JustJared, it looks like Tish's wedding gown was a strapless, corseted affair with a billowy skirt. She wore a veil. Dominic appears to have worn black pants and a white henley??
Interestingly enough, not all of Tish's kids were there. Noah Cyrus and Braison Cyrus apparently skipped their mom's wedding and instead… went to Walmart. Noah posted an IG Story about Walmart. According to the internet, after Billy Ray and Tish's divorce went through, the kids chose sides and Miley, Trace and Brandi chose Tish's side.
— wildcard (@brightmindedxx) August 20, 2023
— Page Six (@PageSix) August 21, 2023
Photos courtesy of Tish's IG.
Source: Read Full Article