Steve Kerr Slams Draymond Green For 'Inexcusable' Chokehold, '5 Games Is Deserved'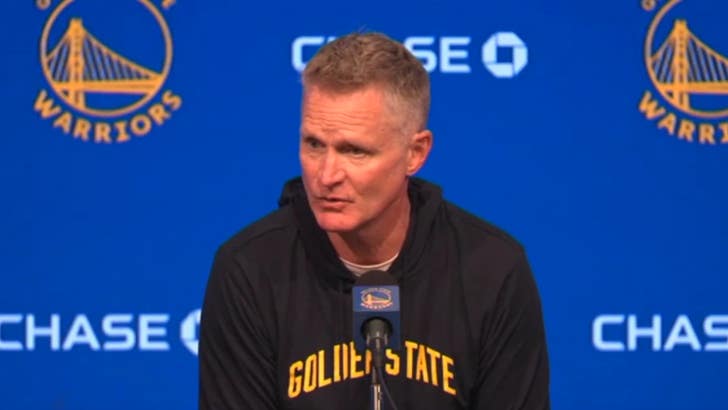 Steve Kerr made it clear he's pissed at Draymond Green for choking Rudy Gobert earlier this week … calling the Golden State star's actions "inexcusable."
The Warriors head coach didn't hold back when talking about Green's role in Tuesday night's on-court fight just before the Dubs' game against the Oklahoma City Thunder on Thursday … explaining to reporters he didn't find Green's actions appropriate.
"He took it too far," Kerr said. "Draymond was wrong. He knows that. It's a bad look."
Kerr added that the five-game ban that Draymond received for putting his arms around Gobert's neck and refusing to let go during the Dubs' loss to the Timberwolves was "deserved."
"It was a terrible visual for the league," Kerr said, "for Draymond and for everybody."
Initially, Kerr seemed to have Green's back following the brawl … saying Tuesday night he thought his player did what was needed to protect Klay Thompson. In some ways, Kerr stood by that stance a bit on Thursday, telling media members he "had no problem" with Green getting Gobert off Thompson … but "he's got to let go."
"He hung on for like six, seven seconds," Kerr said.
Without Green on Thursday night, the Warriors got blown out by the Thunder, 128-109.
The Dubs are set to be without their star player for another four games — as Green is only eligible to return to the floor on Nov. 24.
Source: Read Full Article