Ariana Madix Turned off by Tom Sandoval and James Kennedy BravoCon Push-Up Contest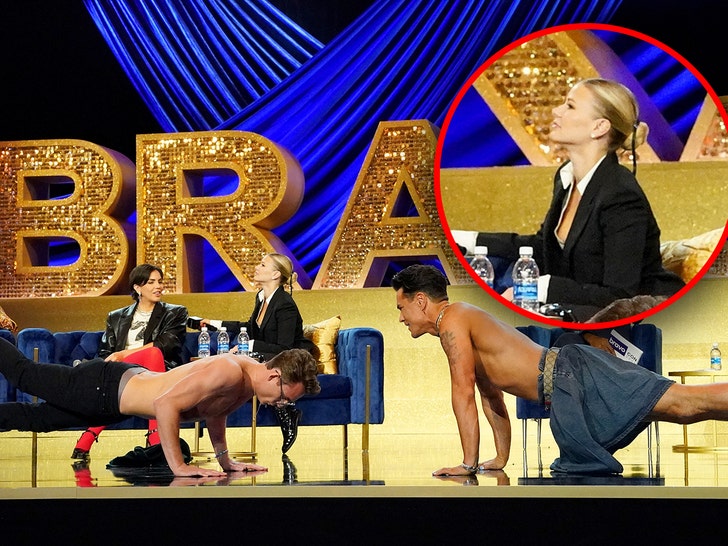 Tom Sandoval and James Kennedy got really competitive at BravoCon, hitting the floor to see who could do more push-ups … but there was one person totally turned off by their macho man contest — Ariana Madix.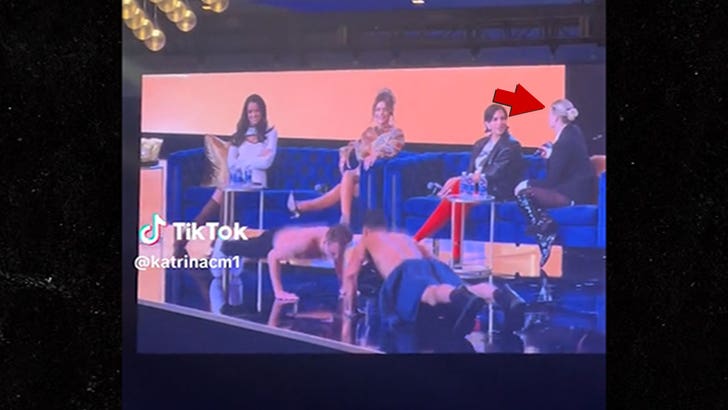 The "Vanderpump Rules" stars took to the stage at the Las Vegas event Friday when host Andy Cohen asked Tom and James how they got into such great shape over the past few months.
Tom credited his incredible physique to his new and improved lifestyle, working out all the time while staying away from booze and cigarettes.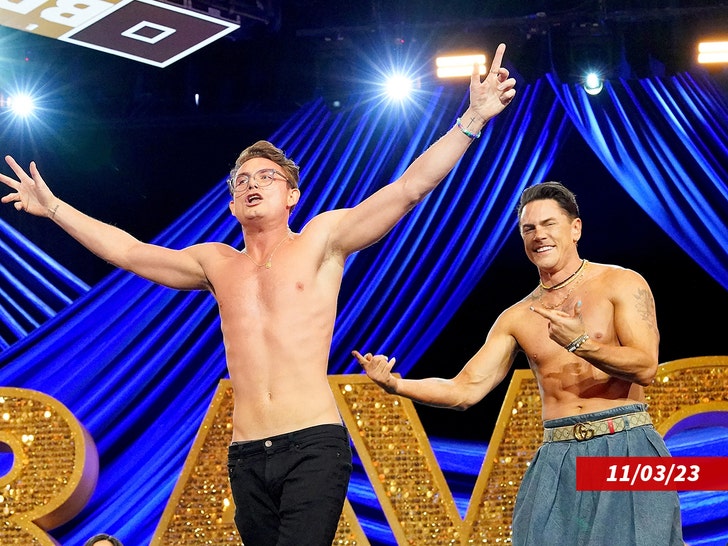 James said he's been pumping iron at the gym and ripped off his t-shirt to show everyone his muscled abs, before challenging Tom to a push-up contest.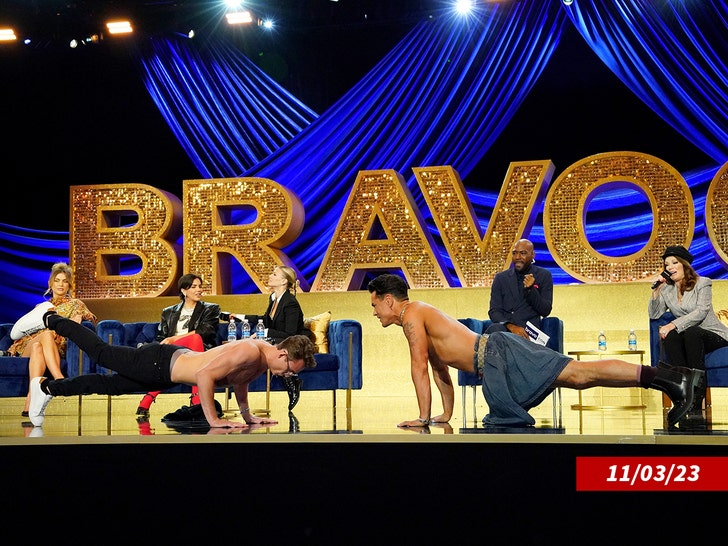 After Tom accepted as he wore a kilt, the two dropped to the floor and launched into their competition.
Enter Tom's ex Ariana, who was sitting there the entire time with a look of utter dissatisfaction. Before she turned away from Tom and James, Ariana said, "Jump scare…I needed a trigger warning."
The push-up contest continued as Ariana fixed her stare on the screen in back of her, trying not to look back at her co-stars.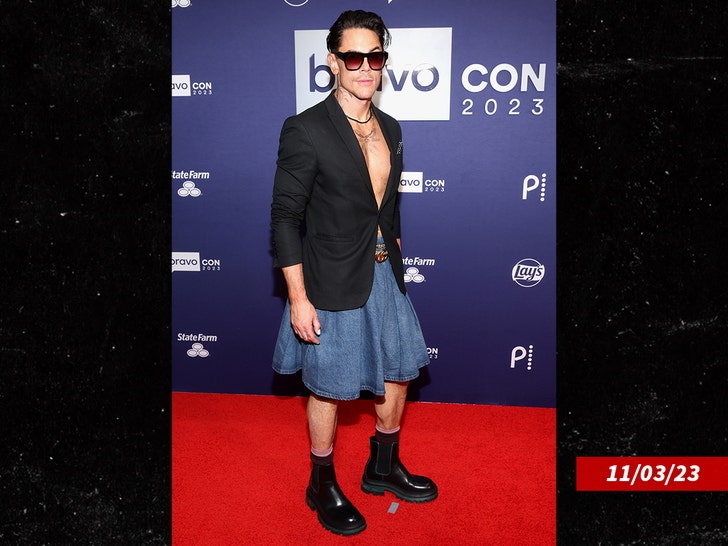 As James sailed to victory, Ariana asked the hosts if she could take some questions from fans.
Cringy moment indeed, but we understand why it happened. It's no secret — unless you live under a rock — that Tom cheated on Ariana with Rachel Leviss during the last season of "Vanderpump Rules." Leviss was not invited to BravoCon and is no longer with the show.
Also on Friday, several "Real Housewives of New Jersey" husbands ran out on stage to do half a striptease in front of the audience.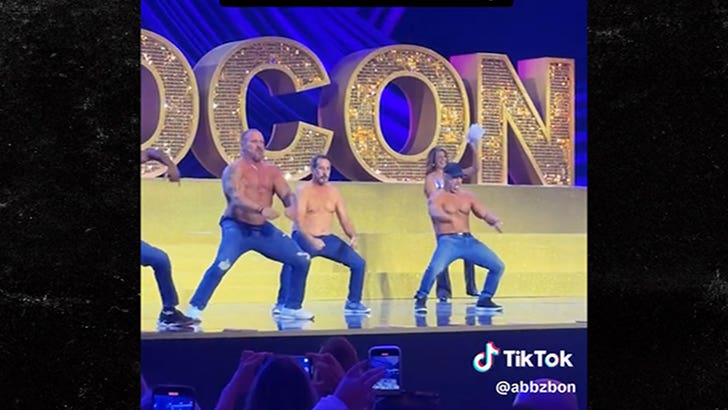 Frank Catania, Joe Benigno and Joe Gorga stood behind the "Magic Mike" cast and put on their slightly racy performance, tearing off their T-shirts, but keeping on their skinny jeans.
Check it out … it's all in good fun.
Source: Read Full Article