Why You Can't Stream 'Northern Exposure' Online
You have to essentially time-travel to watch the Emmy Award-winning TV series Northern Exposure. While streaming has completely changed the game for catching up on older shows, CBS's acclaimed fish-out-of-water series is still nowhere to be found via the typical channels.
Due to copyright conflicts, you have to dust off a Blu-ray or DVD player to see why Northern Exposure came out of nowhere to become one of the most popular shows of the '90s.
How 'Northern Exposure' became the surprise hit of 1990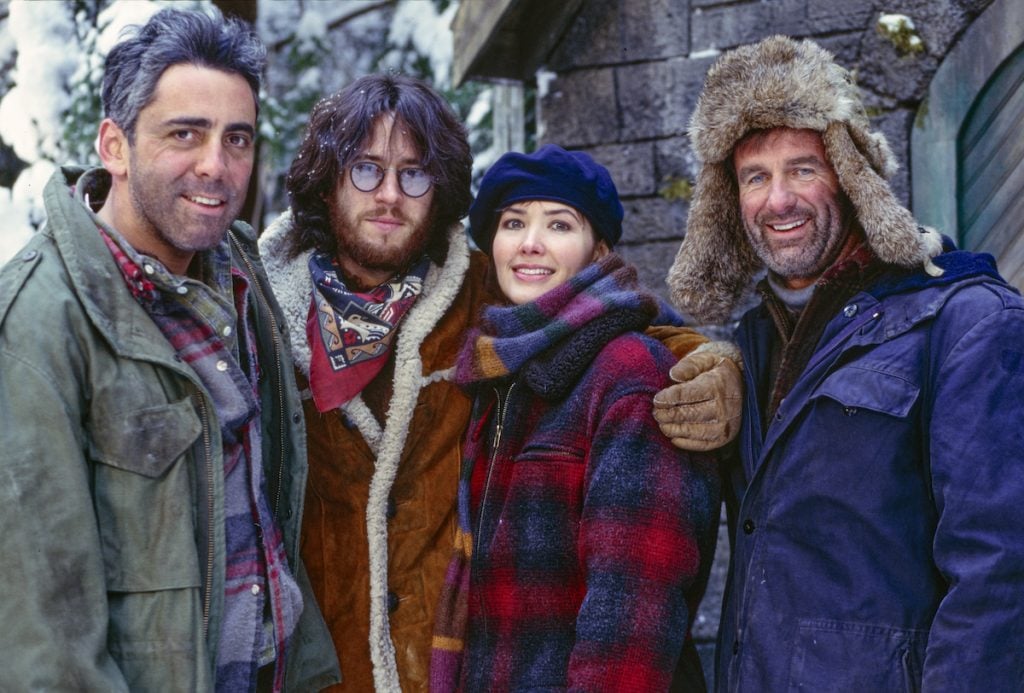 A city slicker heading to the country is a well-known theme by now. But it wasn't nearly as prominent when Northern Exposure first hit airwaves. Other popular shows have picked up the mantle and reworked similar themes to incredible effect, as The LA Times reports. The biggest hit in this vein is certainly Schitt's Creek, the massively successful comedy featuring Dan and Eugene Levy alongside Catherine O'Hara and Annie Murphy.
Telling the tale of a formerly wealthy family marooned in a small Canadian town, Schitt's Creek also had an inconspicuous start before becoming a major hit. While David's marriage to Patrick at the end of Schitt's Creek was not especially new from a thematic standpoint, the same-sex marriage in season four of Northern Exposure in 1994 was one of the first of its kind. Ultimately, Schitt's Creek would wrap up after six acclaimed seasons—just like Northern Exposure.
But while most popular 1990s shows are readily available these days, those hoping to stream Northern Exposure have few reasons for optimism. In fact, fans might even have a better chance to see a fresh revival of the series. In 2018, CBS announced that a Northern Exposure revival was in the works, although we've heard very little since co-creator John Falsey passed away the following year.
Source: Read Full Article