Which 'Real World Homecoming: Los Angeles' Cast Member and MTV Personality Ended up on 'Reality Bites'?
Reality didn't exactly bite for Real World: Los Angeles cast member Glen Naessens in 1994. Naessens had an uncredited role in the Gen X film, Reality Bites, appearing as the frontman for his own band, Perch. Naessens wasn't the only flirtation with MTV in the film. MTV VJ Karen Duffy had a bit part when credits rolled, alongside rocker Evan Dando. Duffy and Dando spoofed two star-crossed lovers at the end of the film as a nod to The Real World franchise, which was starting to explode.
'Reality Bites' and 'The Real World' held a mirror up to a generation
As Gen X was coming more into focus, shows like The Real World were portraying twentysomethings for the very first time in a documentary format. At the same time, films like Reality Bites and Singles reflected the era.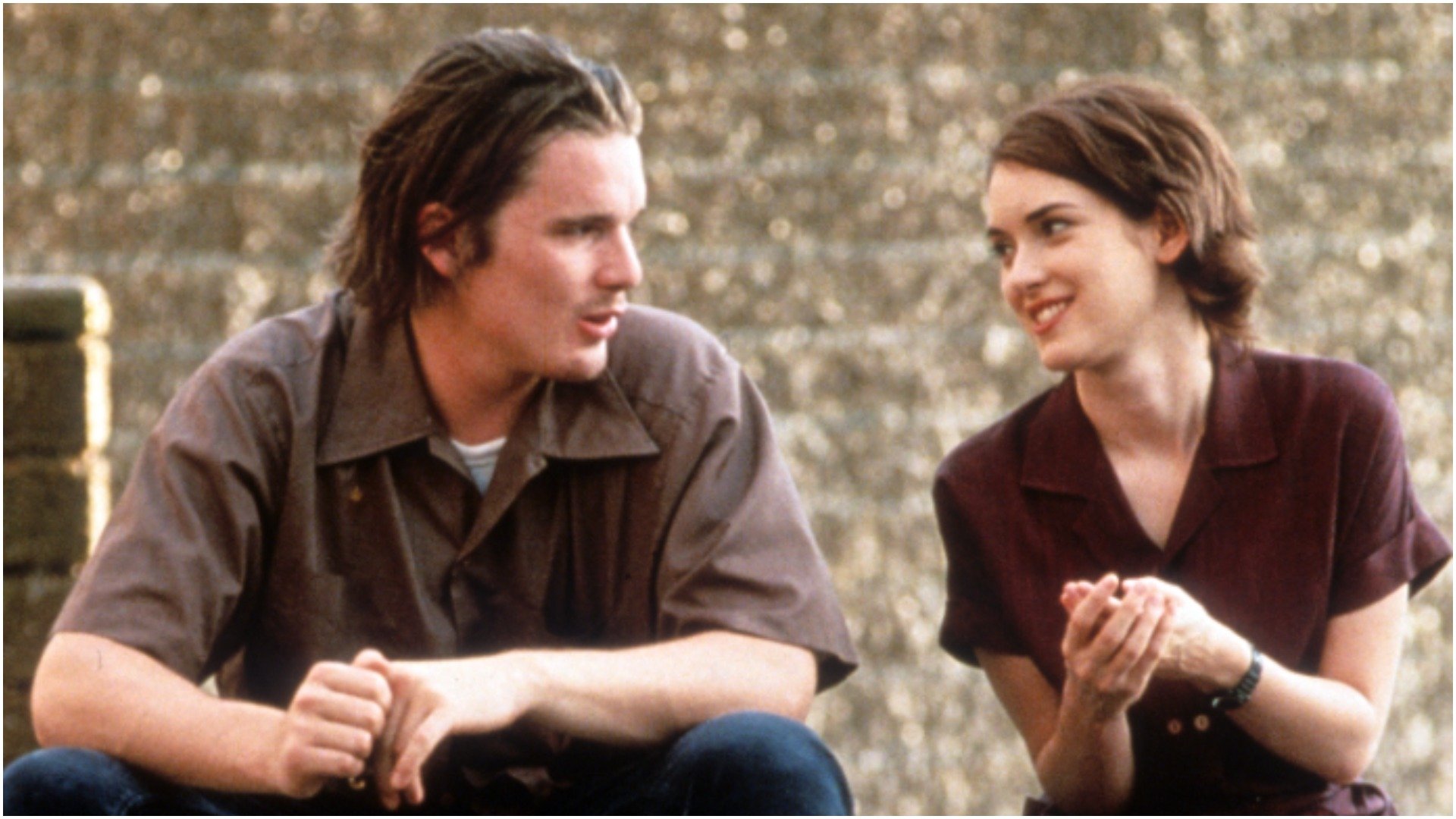 Actor Ethan Hawke, who played "Troy," a character who possessed some of Naessen's traits recalled how the movie was an anthem of its time.
"The story, about a woman trying to make a documentary about the disenfranchised lives of her friends and roommates, is extremely good," he told The Guardian. "[Filmmaker/writer] Helen Childress based it on her own experiences. What's rare is that there was no grownup in charge. Usually with movies about young people – like when I did Dead Poets Society – there's an older person."
"Being in your early 20s isn't a happy time," he continued. "Everybody is so hungry to prove themselves, even to themselves. This was Ben Stiller's first movie as a director, too. Ben is a passionate and creative person but he's also an extremely intense dude. He'd been in some Saturday Night Live sketches and all of a sudden he was directing the biggest movie star in America – and it's really to Winona Ryder's credit that the movie happened. She cast me and gave the green light to Ben. She had a lot of power at that moment."
'Reality Bites' majorly flirted with 'The Real World'
Casting someone like Naessens was an important acknowledgement to how much Reality Bites flirted with The Real World premise. The Reality Bites plot followed struggling filmmaker Lelaina (Winona Ryder) who spends a good portion of her senior year in college and months after documenting the lives of her roommates. She creates a sizzle reel, which is viewed by Michael, an eager young executive from an MTV knock-off station called "In Your Face" TV.
And while Reality Bites was not supposed to be a story about how The Real World came to fruition, because Lelaina's pilot gets decimated by editors, it knits together many of the same themes and stuggles seen on The Real World series.
The Real World cast had many of the same struggles as the characters on 'Reality Bites'
Even though The Real World cast were strangers and not friends who lived together, art did somewhat imitate life. Several of The Real World: Los Angeles cast members were emerging artists, similar to the Reality Bites characters. In addition to Naessens, Jon Brennan was an aspiring Christian country musician. Dominic Griffin, who chose not to return for the reunion, was a writer for Variety at the time. David Edwards already cut his teeth in comedy. He had appeared on Fox's In Living Color and performed standup.
Tami Roman was another cast member in the house who aspired to become a musician. She was in an all-women R&B group called Reality at the time. And while the cast struggled to make a living in their chosen field, they also had fights, romances, and alliances, which threaded through Reality Bites. The MTV flavor also seasoned Reality Bites with "In Your Face" TV and the fight to avoid selling out. Sex and sexuality were explored on both The Real World: Los Angeles and Reality Bites.
Source: Read Full Article