'The Office': Why Jim and Pam Made Up When They Did
Though The Office is undoubtedly a comedic show, it boasts a ton of dramatic elements as well. The relationship between Jim and Pam, for example, served as one of the show's emotional heartbeats. Fans loved watching the two go from friends to lovers, to spouses within the show's 201 episodes.
Of course, Jim and Pam's love story wasn't without its trials and tribulations. In season 9 of The Office, their relationship became particularly strained. Jim's desire to take a job at Athlead (later renamed Athleap) took a toll on their marriage. The job, which Jim took without consulting Pam, required him to be in Philidelphia rather than Scranton. This, naturally, put more pressure on Pam who was based in Scranton raising their two kids. Furthermore, Jim made an investment in the company which was above what he and Pam had discussed.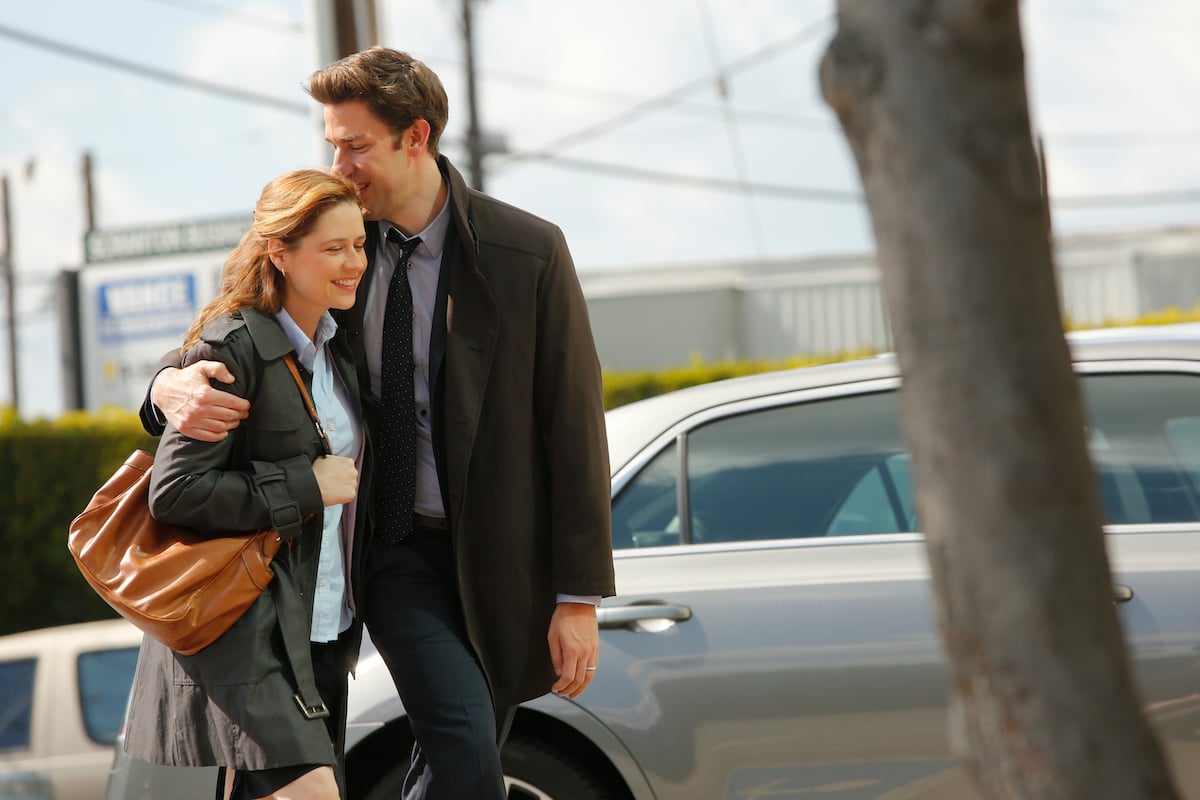 John Krasinski convinced 'The Office' writers to put a strain on Jim and Pam's relationship
Because Jim and Pam were fan favorites, viewers didn't particularly enjoy watching the pair's relationship be tested. Considering it took several seasons for them to get together, many people felt like they'd earned their happy ending. However, it was actually John Krasinski who pitched that Pam and Jim should have marital problems. He felt that it would keep their relationship grounded in truth and reality.
"You know my whole pitch to Greg [Daniels, creator of The Office] was that, you know we've done so much with Jim and Pam, and now, you know after marriage and kids there was a bit of a lull there, I think, for them about what they wanted to do," Krasinski shared in an interview with Daily Actor.
Krasinski took inspiration from one of his brothers for his pitch
Krasinski's pitch to The Office writers was certainly expansive. In fact, he took inspiration from his own life to fuel Jim's Athlead storyline. The A Quiet Place Part II director revealed that, like Jim, his brother traveled all over the country for his job. This put a strain on his brother's family, albeit not as intense as the one Jim put on his family.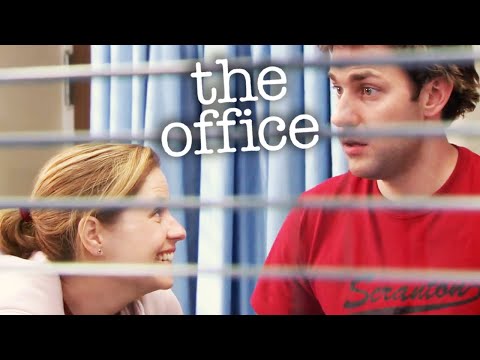 Obviously, Daniels and The Office writers agreed to Krasinski's pitch. However, it was important to Daniels that Jim and Pam really started resolving their issues prior to the series finale. According to Daniels, Jim and Pam made up when they did because he didn't want fans to be so distracted by the relationship that they couldn't concentrate or enjoy the finale. Thus, he had the couple start working things out in the "Paper Airplane" episode, which came three episodes before the finale.
Why Jim and Pam made up well before 'The Office' series finale
"I remember Greg saying very smartly, you know we have to give the audience something, as far as, you know trying to see light at the end of the tunnel, but I don't think it necessarily answers all the questions as to how they'll solve it," Krasinski shared. "I think that there's a romantic, as always with Jim and Pam, there's a romantic hope that everything will be OK at the end of that episode."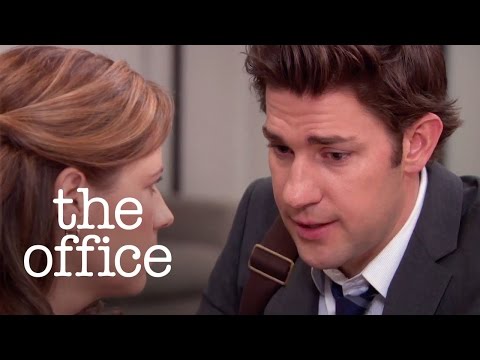 Clearly, Daniels had the right idea. By the finale episode, Jim and Pam were back on solid footing. Fans were able to appreciate the show for what it was rather than worrying about the state of Jim and Pam's relationship.
Source: Read Full Article