The Morning Show Season 2: What We Know So Far
Reese Witherspoon and Jennifer Aniston, once the Green sisters on Friends, joined forces as coanchors and executive producers on Apple TV+'s The Morning Show last fall, giving rise to a new streaming hit with major star power. Costarring Steve Carell, Billy Crudup, and Gugu Mbatha-Raw, the newsroom drama follows the aftermath of one popular anchor's (Carell) firing after he was accused of sexual misconduct. His spot is filled by a younger reporter with a fresh perspective (Witherspoon), and his former coanchor (Aniston) is adjusting to the changes while fighting to stay relevant in an industry where the men in charge believe her time is running out.
Apple had so much faith in The Morning Show that it picked up two seasons right from the start, according to IndieWire. Sure enough, the series went on to receive Emmy Award and Screen Actors Guild nominations, even securing a SAG win for Aniston as lead actress and a supporting actor win for Crudup. This year, the second installment of the series is due, but with delays and postponements brought on by a global pandemic, things may be subject to change, as they are across the whole industry.
Season 2 was supposed to premiere in November.
That's what showrunner Kerry Ehrin said while speaking to Variety last year. At the time, the creative team had already put together three episodes for Season 2. "We're writing the show now; we'll film it this summer; and we'll be on next November," she told the outlet. But no exact premiere date was made public.
The first season of The Morning Show arrived on November 1, the same date Apple TV+ launched. It would be fair to assume the follow-up would arrive around the same time this year, but with coronavirus hiatuses, it's hard to tell.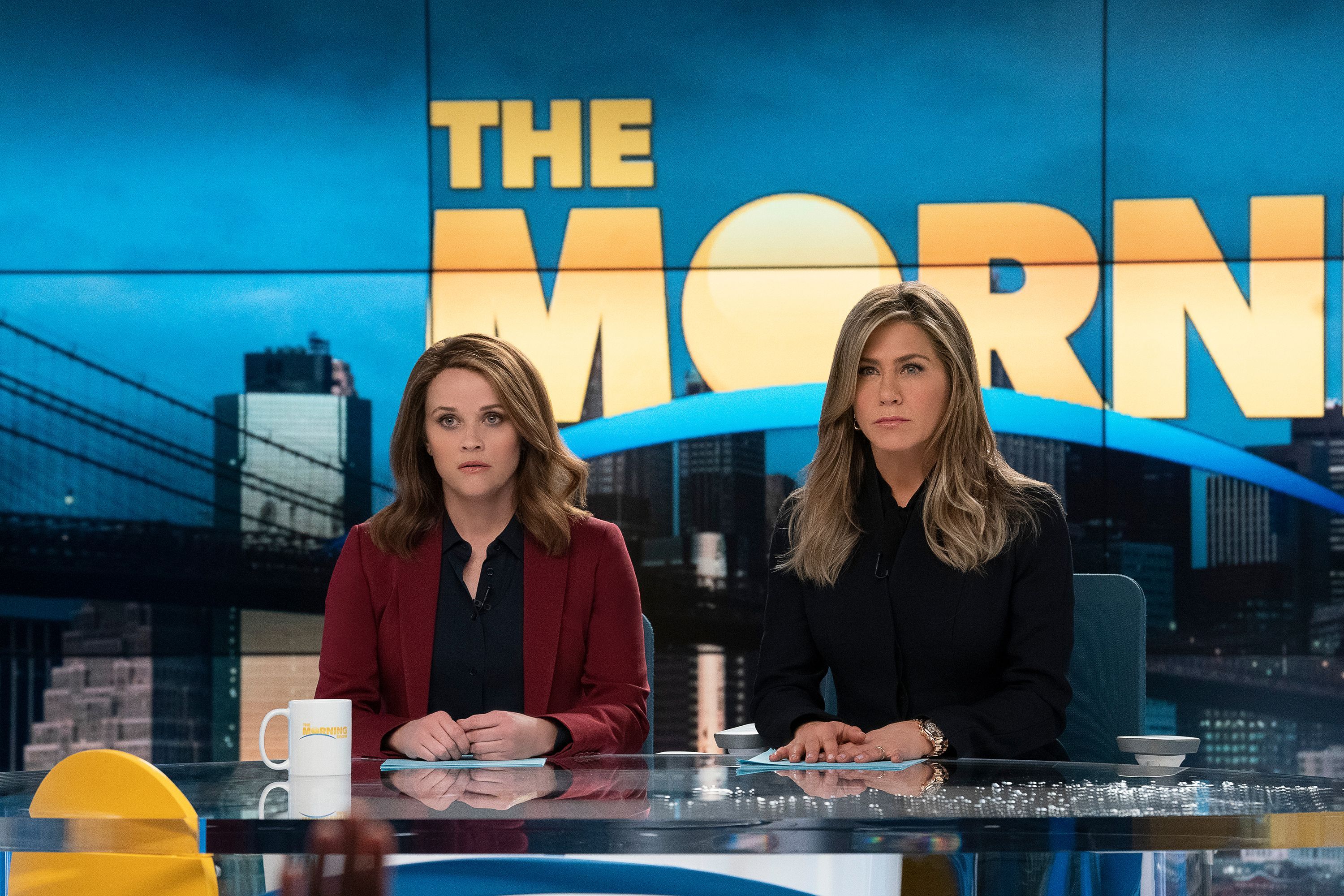 Production resumed on October 19.
Due to coronavirus delays, production for Season 2 paused on March 12, but will resume on October 19, Deadline reported. Witherspoon confirmed the news with a tweet, saying, "And We are Bacccckkkkk!" The date is subject to change, depending on pandemic health guidelines.
Source: Read Full Article