'Station 19' Season 5 Episode 16 Photos Leave Out Carina and Maya, But 1 Spoiler Suggests They Play a Huge Role
After a long three-week break, Station 19 finally returns with season 5 episode 16, "Death and the Maiden," on May 5, 2022. ABC finally dropped new first look photos of the upcoming episode. But viewers quickly pointed out one couple, Marina, is missing. Some fans feel they know what Maya (Danielle Savre) and Carina (Stefania Spampinato) are up to in the new episode after seeing a spoiler, and they're not happy about it.
'Station 19' Season 5 Episode 16 first look photos reveal Michael Dixon returns
In ABC's preview photos for Station 19 Season 5 Episode 16, Pat Healy returns as Michael Dixon. In episode 14, Travis Montgomery (Jay Hayden) had dinner with Emmett Dixon (Lachlan Buchanan) and his family. However, Travis and Michael Dixon argued about the LGBTQ community and the Crisis One Intervention program during the dinner. Then Emmett's mother unexpectedly revealed that Dixon intends to run for Mayor and kill the program Dean Miller (Okierete Onaodowan) began before his death in season 5.
In the first look photo, Dixon stands at a podium in front of flags. He has a sign and a sticker that says, "Dixon for Mayor." That photo, coupled with his conversation about his dislike for Station 19, indicates that he probably speaks out against Andy Herrera (Jaina Lee Ortiz) while campaigning for Mayor. The preview for Station 19 Season 5 Episode 16 exclusively features Andy's arraignment and local news reports of her involvement in Jeremy's (Daniel Di Tomasso) death. So, it makes sense that the police officer mentions her in his speech.
Carina and Maya are not in the 'Station 19' Season 5 Episode 16 preview, photos, or synopsis
While it makes sense that the upcoming episode 16 revolves around Andy's fate, it's odd that the producers do not mention Carina and Maya.
"Andy's fate remains unknown as a trial date is set," the ABC synopsis reads. "Meanwhile, Vic and Sullivan are approached by an unexpected guest, and the crew responds to a row of townhouses on fire."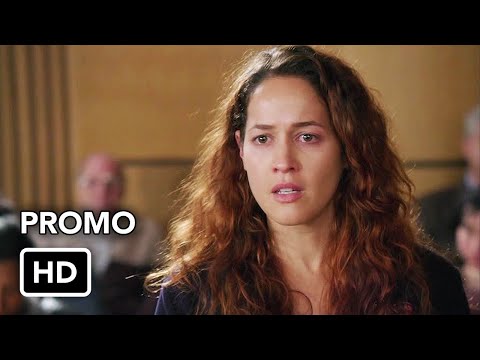 The synopsis and preview indicate that Andy's mother, Elena (Patricia De Leon), returns to Station 19 for season 5 Episode 16. The photos also show conversations between Fire Chief Natasha Ross (Merle Dandridge) and most of the team. It looks like she's trying to get a better picture of what happened the night of Andy's assault/Jeremy's death.
'Station 19': Are Carina and Maya making baby plans?
On April 27, Editor and Director of Station 19, David Greenspan, replied to a tweet from a fan about Marina. The viewer wanted to know his opinion of his favorite Marina — Carina and Maya — episode in season 5.
"My other season 5 favorite Marina episode is coming up soon… 516," Greenspan tweeted. "But I have a feeling the fandom won't agree."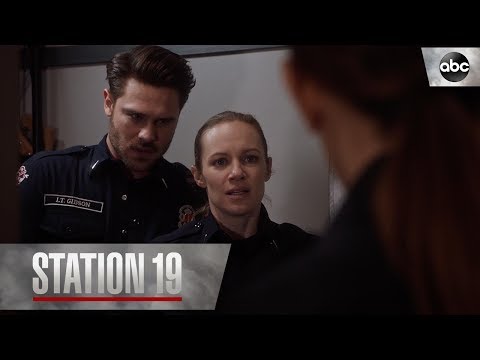 The director indicated that the May 5th episode holds some of his favorite scenes between Maya and Carina. However, the "fandom" probably won't like the episode because many fans recently spoke out about Jack becoming Marina's sperm donor. Maya cheated on Carina with Jack in Station 19 Season 3 Episode 15. However, Carina agreed to use Jack's sperm for their Marina baby two seasons later.
Viewers hated the cheating storyline, but they dislike the Jack-as-a-sperm-donor storyline even more (if that's even possible). Fans do not like the bisexual representation. Many viewers on Reddit agree with one specific tweet to describe their feelings.
"S19 has written a story about two queer women having a baby together that is somehow not about two queer women having a baby together at all," the tweet read.
The Station 19 Season 5 Episode 16 does not preview any photos of Carina and Maya. But, the tweet from one director indicates that the couple talks more about Jack becoming their sperm donor. Many viewers hope that Marina does not follow through with their choice to involve Jack in their baby plans. 
Station 19 Season 5 Episode 16 returns on Thursday, May 5, at 8 p.m. ET, on ABC.
Source: Read Full Article