'RHOBH': What Happened to Self-Proclaimed Witch Carlton Gebbia?
Since The Real Housewives franchise began, many cast members have come and gone. Some are memorable for their scandals, like Erika Jayne's current lawsuits. Others are memorable for their unique personalities, beliefs, and lifestyles. One such cast mate was Carlton Gebbia. The self-proclaimed witch graced The Real Housewives of Beverly Hills for only one season but left a lasting impression that has left fans wondering: What happened to Carlton Gebbia?
Gebbia identified as a Wiccan witch
Although eccentric personalities are excellent for TV, Gebbia was fired from RHOBH after only one season. After joining the cast in the fourth season, Gebbia immediately became at odds with OG Kyle Richards. The two endured constant friction throughout the season. Richards expressed concern and fear due to Gebbia being a witch.
Indeed, Gebbia practices Wicca, which is a pagan religion. She learned the faith from her grandmother. Although Gebbia emphasized that she only practiced good witchcraft, her castmates were not convinced. Richards believed that Gebbia put a spell on her computer that changed the screensaver from a family picture to the word "bigot." Fellow castmate Joyce Giraud also believed her family was affected by Gebbia's witchcraft after her husband became ill during filming.
What happened to Carlton Gebbia from 'RHOBH'?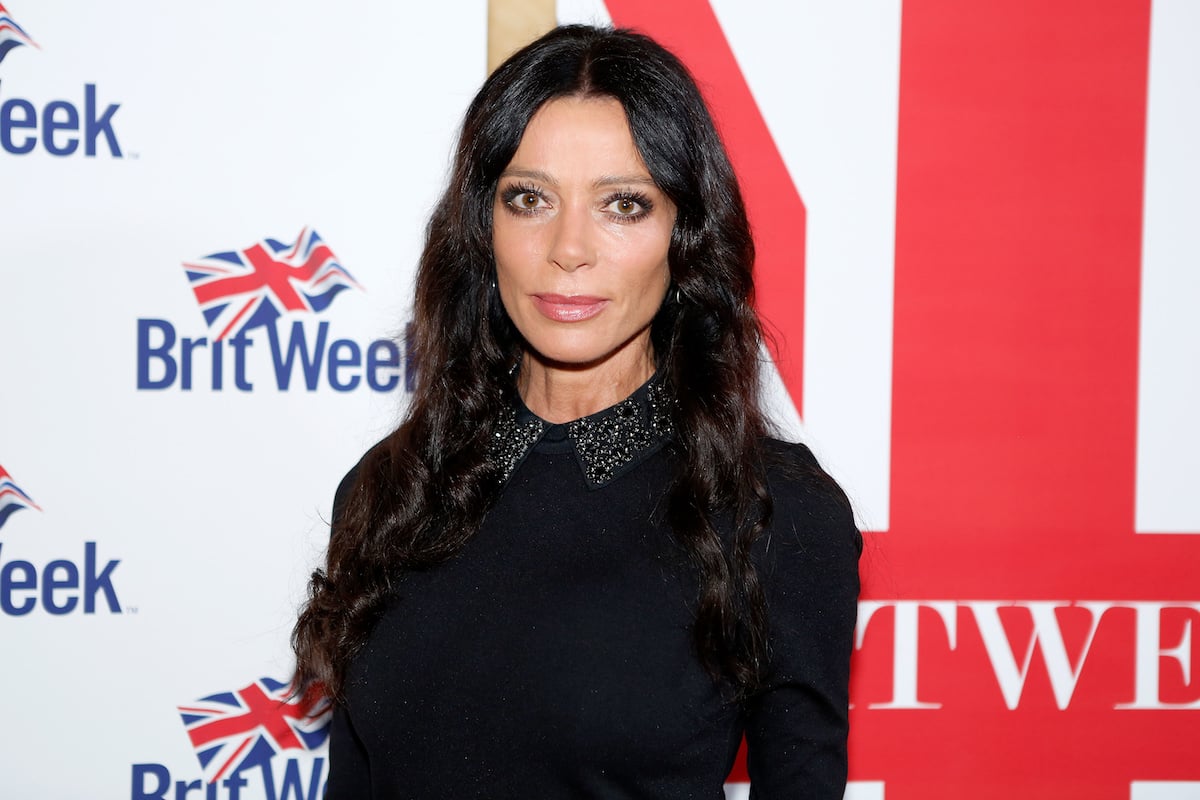 So what happened to Carlton Gebbia after her brief appearance on RHOBH?
Although Gebbia didn't become a long-running cast member, she does top the charts as the richest of The Real Housewives. According to Meaww, Gebbia is worth $150 million. The British housewife moved to the United States at the age of 18. She pursued a career in acting and achieved some success. She starred in some daytime soap operas as well as several movies.
Carlton married David Gebbia, and together the pair had three children. David is a successful businessman with a financial services firm, a sports management firm, and a construction company. After marrying, Gebbia dabbled in interior design. RHOBH showcased her style via her own house. The British housewife lived in a Gothic mansion decorated to her taste incorporating her pagan beliefs. 
After 18 years of marriage, Gebbia and her husband divorced. The divorce was filed in 2016 and finalized in 2018. During that period, a former maid sued her for alleged assault. Gebbia denies all the claims made by the maid.
Her house was featured on 'Million Dollar Listing'
Following Gebbia's divorce, her Gothic castle was put on the market. The residence was listed by Million Dollar Listing Los Angeles realtor Josh Altman. Although the castle was Gebbia's childhood dream, it wasn't everyone's.
The 15,000-square-foot mansion was initially listed for $22 million, but eventually, it sold for under $14 million. In part, the property was hard to sell for the features which made it Gebbia's dream castle. Almost everything in the castle was custom-made. British architecture heavily influenced the mansion's decor. It also incorporated her Wiccan spirituality, with unique features like a cross-shaped pool.  
According to Reality Tidbit, the couple has stayed amicable since their divorce. There have been sightings of them together with their children. They do not live together anymore, however. The speculation is that Carlton bought a new house, and her ex-husband moved to Florida.
Today, Gebbia's social media gives a glimpse into her life with pictures of her family and her continued references to Wicca. Beyond that, the former Real Housewives star has kept a low profile. Cohen has said she would be an excellent personality for reality TV, but unfortunately, her personality was not a good fit for the RHOBH.
Source: Read Full Article