'Power Book III: Raising Kanan' Star Talks Jukebox's Mom and More
One of the best things about Power Book III: Raising Kanan is the chance to get to know Marvin Thomas, the family enforcer. Played by London Brown, he's the kind of person any crime boss would want to recruit at first, until realizing how volatile and reckless he can be. But ultimately, Marvin is able to get away with it because family is everything in this world.
Ironically, he has a strained relationship with his daughter Jukebox, which deteriorated to the point of violence in the first season. Brown discussed their relationship, his hopes for the second season of the TV show, and more in an interview.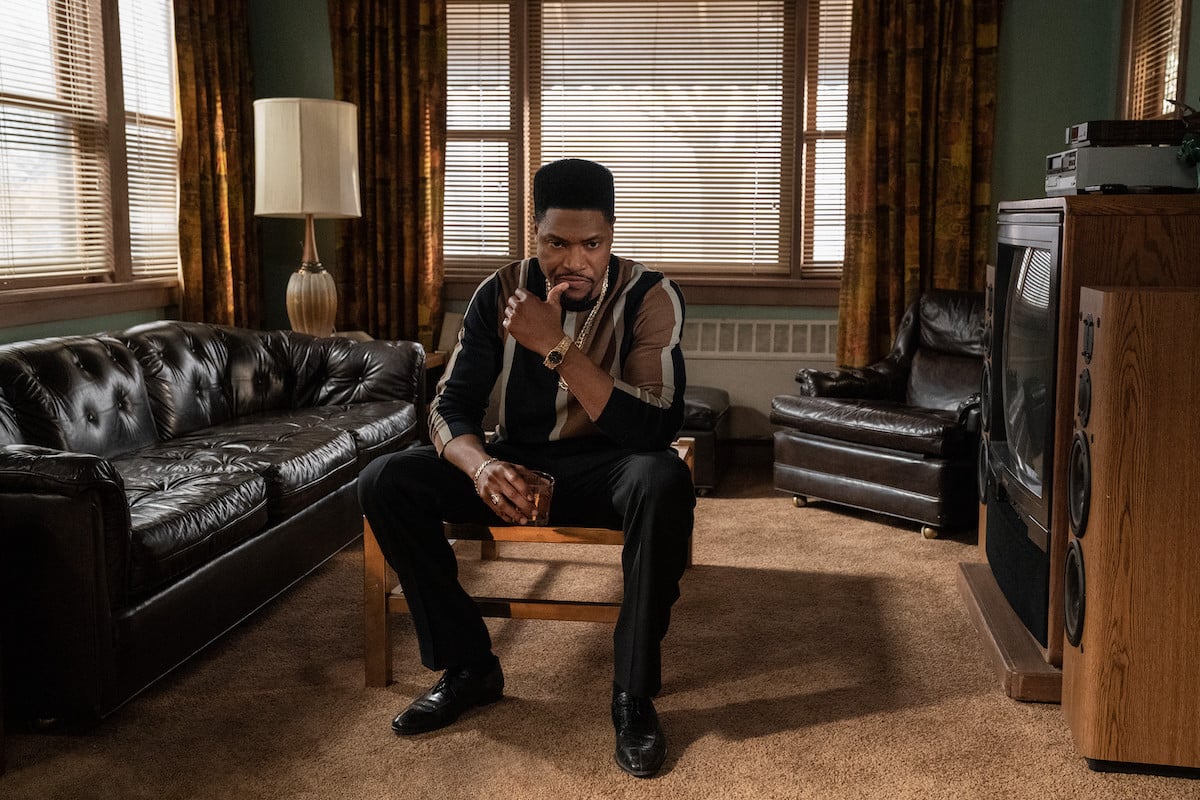 Where 'Power Book III: Raising Kanan' left Marvin and Jukebox
In the penultimate episode in the first season, Marvin discovered Jukebox's relationship with Nicole and fully flipped out on her. He also taunted her about Nicole's death, prompting Jukebox to spit in his face. When they started fighting, Marvin nearly killed Jukebox by choking her. But then he came to and stopped.
While he's regretful and ashamed of what he did, Hailey Kilgore (Jukebox) told TVLine her character definitely loves him "less." It's the last time viewers see them together before Marvin's arrest in the Power Book III: Raising Kanan Season 1 finale, released on Sunday, Sept. 26.
London Brown comments on 'Power Book III: Raising Kanan' Season 2
There's no doubt that life will become even more complicated next season when Jukebox's mom, Kenya (LeToya Luckett), re-emerges. According to TVLine, her character description says: "Kenya left the family when Jukebox was very young, tried to make it in L.A. as a singer, but now is settled in Harlem, where church is a big part of her life."
"What we do know is that she cheated on Marvin … and she was with a few athletes and that kind of thing," Brown shared on the podcast Power After Hours. "But she was very fly and always together, and I know she can sing." But Brown said he doesn't know much more than that.
In addition to Luckett, Krystal Joy Brown will join the cast as Marvin's anger management coach Renée Timmons. Though Brown didn't discuss her casting, he acknowledged that Marvin will probably have to work hard to repair his relationship with Jukebox.
"It'd be interesting to see how Marvin and his daughter… how he gets himself out of this hole because this is not one of those things where he didn't make it to her choir recital," he explained. "This is not one of those. This is deep. He went there."
But rather than flat-out apologizing, Brown thinks Marvin is the type of guy "to make gestures or try to do things" when he's in the wrong.
"I don't think he would necessarily say 'I'm sorry, I messed up.' That's not Marvin, I don't think," he said. "But again, it'd be interesting to see how far Marvin is willing to go to try and win his daughter back, or if he's the one who does it. Who knows? That'd be an interesting plot twist where we look up and it's the ex-wife who [tries to help mend their relationship.] But I don't know who's going to mend it back."
Viewers will just have to wait for those answers.
What's the status of the next season?
Even though the first season just wrapped, the next one is already in the works.
"We're already shooting season 2," Brown confirmed. "We're working on it. And we're just trying to do this second season and keep it moving."
While an exact release date is unclear, it's likely the show will return in 2022.
Source: Read Full Article