'Power Book II: Ghost': Why Doesn't the Show Air at the Same Time as 'Power Book III: Raising Kanan'?
Starz's Power Universe is expansive. The spinoffs include Power Book II: Ghost, Power Book III: Raising Kanan, and the forthcoming Power Book IV: Force and Power Book V: Influence. Though Force is set in Chicago, both Ghost and Raising Kanan are filmed in New York City during the same time.
So why doesn't Starz air Kanan and Ghost at the same time?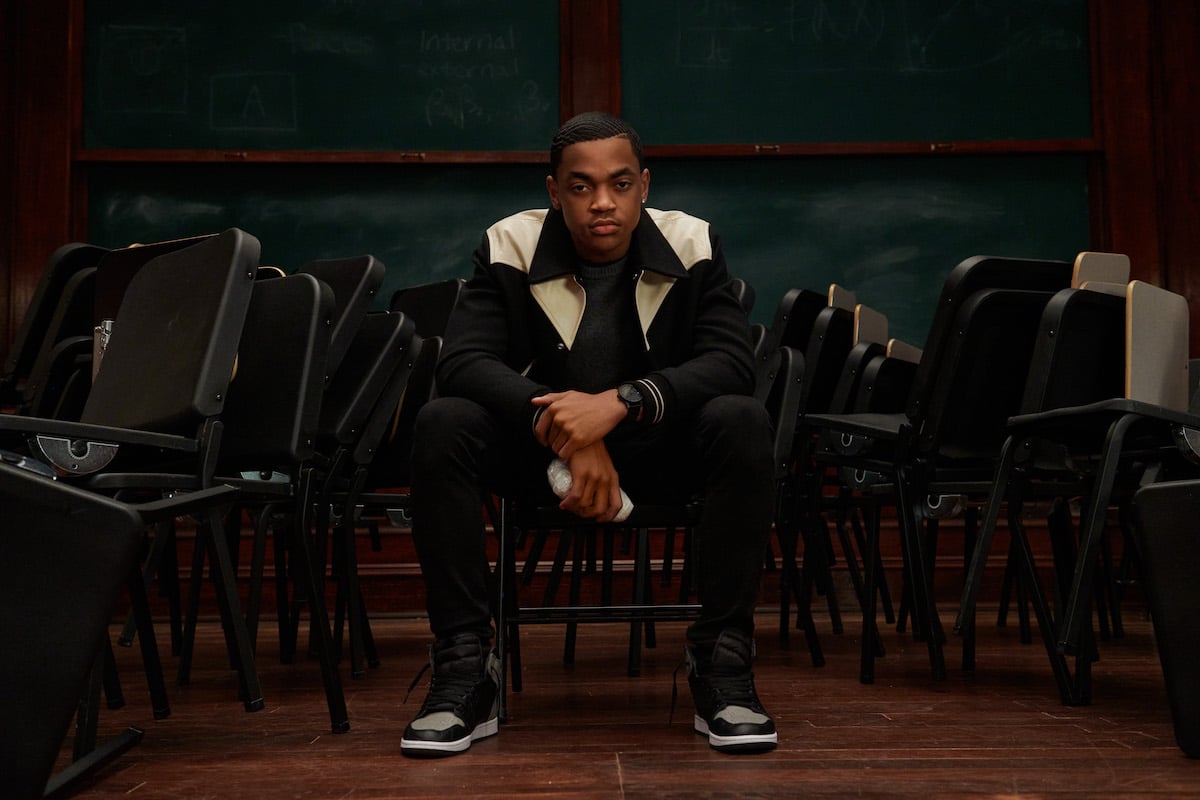 Will 'Power Book III: Raising Kanan' crossover with 'Power Book II: Ghost'?
Though Power Book III: Raising Kanan is set 30 years in the past, there are certainly some opportunities for flashbacks and flashforwards with Ghost. After all, adult Kanan knew Tariq and even mentored him. He also makes an appearance in the trailer for Power Book II: Ghost season 2.
Power Book III: Raising Kanan could potentially crossover with Power Book II: Ghost, but it won't be anytime soon.
"I would love to see all different versions of that, to be honest with you," Power Universe creator Courtney Kemp told Deadline. "But I want to make sure that Raising Kanan itself has an opportunity to be its own series and not make that compete with Ghost."
Why don't 'Power Book II: Ghost' and 'Power Book III: Raising Kanan' air at the same time?
All of the Power Universe series are connected even though Raising Kanan is set in the '90s. However, they air on Starz during different parts of the year. Kanan airs in the summer, Ghost airs in the late fall, and Force airs in the winter. It's likely that Influence will run in the spring. However, Starz will never allow them to air concurrently.
By spacing out the series and adding in other 50 Cent shows like BMF, they've been able to retain their subscriber base. Raising Kanan brought in almost 1 million subscribers to Starz within the first week it was on the air. Ghost and Force will likely add even more subscribers.
Ghost, Tommy and Breeze could appear in 'Raising Kanan' Season 2
Though all of the series will air during different times of the year allowing viewers to focus on one aspect of the Power Universe at a time, there could still be a different kind of overlap. As we know, there isn't a Power spinoff that is dedicated to Tommy and Ghost's origin story. However, we do know that in the mid-1990s they cross paths with Kanan.
Kanan eventually takes the teens under his wing. He along with his business partner Breeze are responsible for showing Ghost and Tommy everything about the drug game. Now it looks likely that fans might see all three meet in Power Book III: Raising Kanan Season 2.
"Those characters could possibly pop up in Raising Kanan," 50 Cent told Express. "We're already on a journey, it explains the monster you saw in me playing Kanan. The trauma, everything he's gone through."
Source: Read Full Article