'Paris in Love' Season 1 Episode 5 Recap: 'The Michigan Life'
Paris Hilton heads to Michigan in the latest episode of her Peacock reality series. In Paris in Love Season 1 Episode 5: "The Michigan Life," Paris and her fiancé Carter Reum travel to the Midwest for the wedding of Carter's cousin. While Paris has flashbacks to The Simple Life Carter reflects on happy memories. At the same time, the stress of wedding planning begins to take a toll.
[Spoiler alert: This article contains spoilers from Paris in Love Season 1 Episode 5: "The Michigan Life"]
'Paris in Love' Season 1 Episode 5 recap: Paris doesn't like when Carter grills her on wedding planning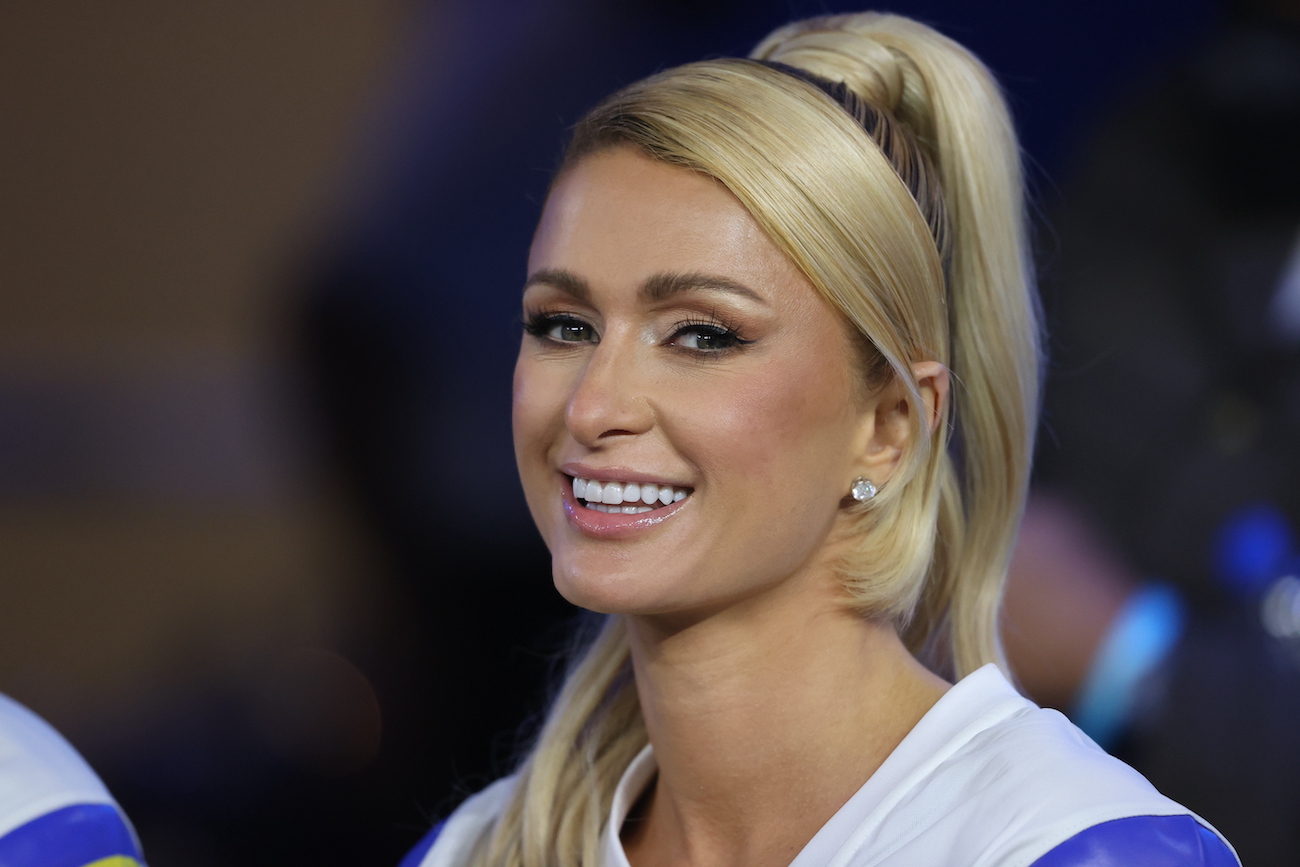 After arriving in Traverse City, Mich., Carter talks to his family about the wedding planning process. In the episode that began streaming on Dec. 9, according to Peacock, he asks his cousin if planning his nuptials brought him and his soon-to-be-wife closer.
Then Carter underscores just how far behind he and Paris are on wedding planning. He asks a recently engaged relative to compare notes on where they are in the planning process. As they go through the list Carter highlights everything he and Paris haven't done yet.
Paris doesn't like where Carter's taken the conversation and she says so in a solo interview. "I feel like Carter is just trying to put me on the spot because he wants me to start planning the wedding more," she said. "But this isn't a competition and I don't like him calling me out in front of his family."
Paris gets upset when her mom organizes her house while she's in Michigan
Prior to her five-day trip to Mich., Paris told her mom, Kathy Hilton, she'd rather she only went through her things with her there. But Kathy brings in a team of professional organizers to clear out Paris's books — books she wants — to make room for other things. The catch? Paris isn't home.
Paris's assistant alerts her of what's going on. Paris, who is fishing on a dock, immediately calls her mom. After getting no answer she contacts her mom's assistant who, in turn, tells her mom it's probably best she stops now.
Kathy feels Paris will be less stressed about the wedding if her house isn't in disarray. Meanwhile, Paris thinks it's her mom's way of hanging on before she gets married. Their feelings aside, Paris's bookshelf is cleared off, and in their place are her glitzy collectibles.
Paris doesn't want to spend much time in Michigan but Carter does
Paris and her now-husband don't feel the same way about Traverse City. Carter wants their future kids to spend summers there just like he did. As for Paris, she'd rather spend her summers in places such as the Hamptons, Malibu, Calif., or Europe.
Following a DJ set from Paris, it becomes clear to her the stress of their own nuptials is getting to both her and Carter. As Paris says, they're arguing which they've never done before. Beyond that, it's becoming more obvious they're going to have to compromise.
Watch Paris in Love Season 1 on Peacock with new episodes dropping every Thursday.
Source: Read Full Article