'P-Valley' Season 2: Loretta Devine Teases 'Incredible' New Episodes
Starz got one of its biggest series yet with the drama P-Valley, from award-winning writer Katori Hall. Set in the Mississippi Delta, the show revolves around those working at a strip club named The Pynk, run by gender-fluid, fashion-forward boss Uncle Clifford. It premiered in the summer of 2020 to much praise for its storylines, portrayal of dancers, and handling of serious issues. But to let Loretta Devine tell it, the best is yet to come.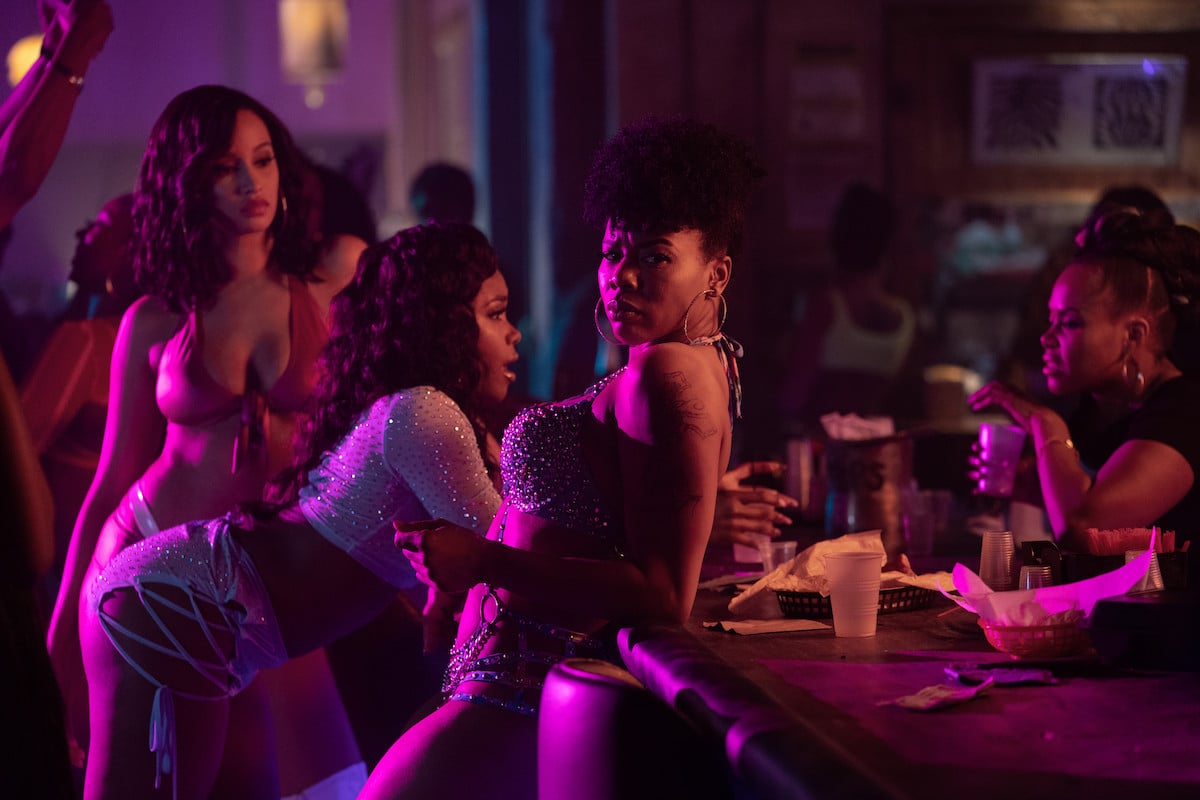 What happened in 'P-Valley' so far
A lot went down in the first season of P-Valley, but nothing stands out more than the events in the finale. The Pynk was having a closing party when it was interrupted by Autumn's ex Montavius. He had tracked her to Mississippi to get back the money she'd stolen from him.
He attacked her in a back room at the club. But he was overpowered and shot by someone offscreen. While we still don't know what exactly happened to him, Hall told Entertainment Weekly that "what went down in the Paradise Room will bond Uncle Clifford, Mercedes, and Hailey forever."
In one of the final scenes, Autumn used Montavius' money to save the club from being sold off to Mayor Ruffin. This makes her co-owner of The Pynk. Hall said to expect more drama between Autumn and Uncle Clifford now that Autumn holds that power.
"She came in getting her a** smacked on the dance floor and now, she has some ownership in the club," she explained. "The power dynamics at the club have completely changed and to see Uncle Clifford and Hailey fight over the throne will be stuff of legends."
'P-Valley' Season 2 is 'incredible,' says Loretta Devine
Devine was asked about the series in a September interview with radio personality Gary With Da Tea. "I love that show," said the actor, who plays Uncle Clifford's grandmother Ernestine. "The second season is happening now and baby, if you thought it was something the first season, wait until you see what Katori Hall has written this second season. It's incredible."
Devine's comments align with what many other P-Valley cast members have said about the new season, which has been described by Brandee Evans (Mercedes) as a "rollercoaster ride."
"You're going to be mad, you're going to be happy, you're going to be sad. But it's going to be a wonderful variety," she explained to Gold Derby. "It is a roller coaster ride."
Teasing details, Evans said the show would dig deeper into the lives of its characters both in and outside of work. "You're going to see a lot of things that happen outside the club this season, making it humanizing as well, because everyone has a life when they go home from their job and so do these women and these men in the club as well," she added.
In addition to Evans and Devine, the cast also includes Elarica Johnson, Nicco Annan, Shannon Thornton, Tyler Lepley, J. Alphonse Nicholson, and Isaiah Washington, among others.
What's the release date for 'P-Valley' Season 2?
Starz has not shared a release date for the second season. However, a teaser trailer released this summer confirms it'll be back sometime in 2022.
Although it's a long wait, Evans said in an interview with BlackFilmandTV.com that it would be "well worth" it. And Devine's comments just convinced us even more that it will be.
Source: Read Full Article