'Outlander' Gets a Premiere Date for Season 5
Outlander's highly anticipated new season is almost here, and fans are scrambling for information about their favorite family. Fortunately, we now have an exact date for the season premiere on Starz. So, when is the premiere date for season 5 of Outlander?
'Outlander' has a premiere date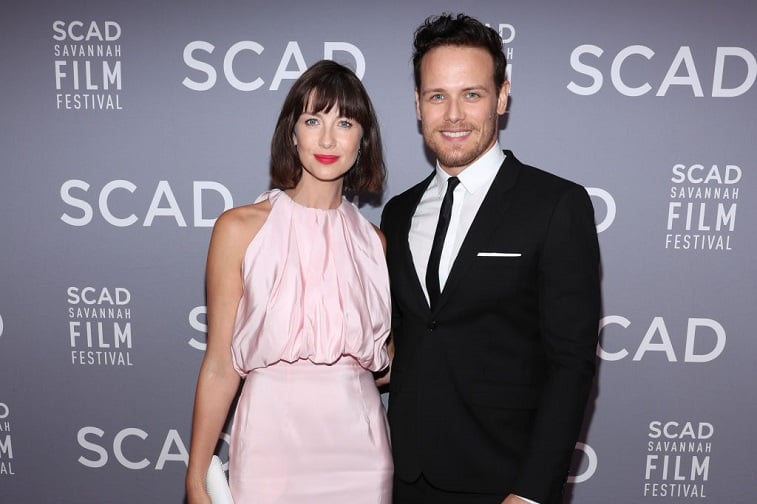 Starz has announced a premiere date for season 5 for Sunday,February 16, 2020. It seems to be appropriately timed for a few days afterValentine's Day, as fans may have noticed. The next installment in the seriesis based on the next novel in Diana Gabaldon's highly popular series, called TheFiery Cross.
Claire and Jamie will participate in an upcoming event
Starz also announced that the Outlander actors will participate in an official panel presentation at New York Comic Con 2019. The event will take place on Saturday, October 5, 2019. Both Claire (Caitriona Balfe) and Jamie Fraser (Sam Heughan) will be in attendance, as well as Murtagh (Duncan LaCroix), Lord John Grey (David Berry), and Jocasta (Maria Doyle Kennedy). Gabaldon herself is set to be at the event as well.
A new teaser has been released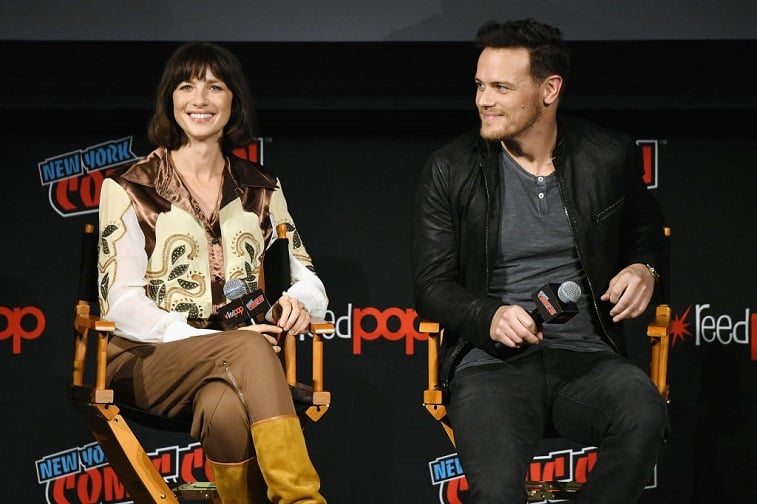 On the official Outlander social media accounts, fanswere able to get a taste of what's to come in the next season. In a videoteasing a few Starz series with upcoming seasons, both Claire and Jamie can beseen embracing one another overlooking Fraser's Ridge. Claire says to Jamie, "It'stime." The teaser isn't a lot to go on, but it does give fans hope for the future.
Heughan talks about what's to come in season 5
https://www.instagram.com/p/B1wm0Ypp3kH/
Heughan spoke with Parade.com about season 5 of Outlander and what's to come. Jamie will test his loyalties and face some tough choices ahead with the situation with the British military. Things are sure to heat up with the new season.
"I can't give away too much, obviously, but as we saw inseason four, Jamie's on the side of the Redcoats," Heughanexplained. "He's made this deal with the Redcoats, the British Army, sohe's actually on the opposite side of the side where his allegiance really isand his loyalty lies, but he knows he needs to do it. He needs to do it for hisfamily and for his tenants. He has to secure this land and make it a safe placefor them, so he goes in league with the British. For Jamie, that's a prettyhard thing to do."
Changes are coming to Fraser's Ridge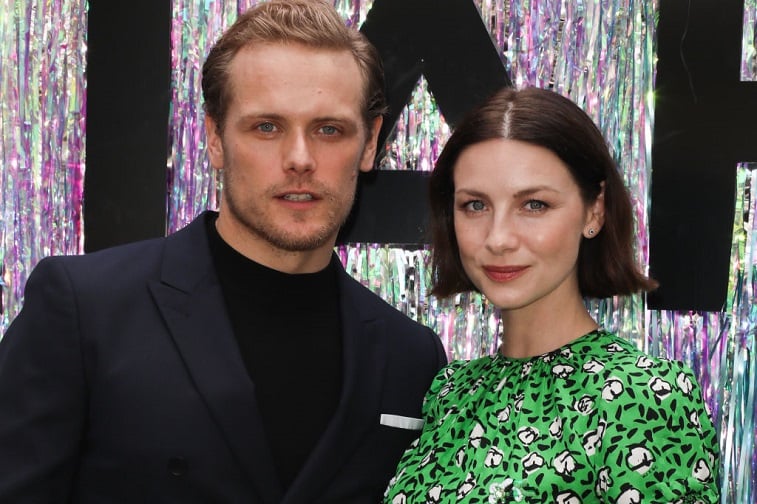 In a statement via executive producer Matthew B. Roberts, he spoke about the new season of Outlander and what's to come for the happy family making a life for themselves in North Carolina. It seems they will have new battles to face in season 5.
"In Season 4, Jamie and Claire's decision to remain in theNew World changes the course of their life together," explained Roberts. "Afterbeing struck by the beauty of the North Carolina wilderness—untamed anduncultivated—they choose to call it home: Fraser's Ridge. However, what is a'dream' for some is a 'nightmare' for others. Being at the center of the birthof America is often a bloody and violent and heartbreaking matter. Now, inSeason 5, Jamie and Claire's duty is not only to their loved ones, but to thecommunity of settlers forming part of the ever-increasing Clan Fraser."
Fans will learn what's to come for Claire and Jamie in justa few more months. The light is at the end of the tunnel and new episodes of Outlanderare finally in sight.
Source: Read Full Article