'Love Is Blind': Shaina Hurley Is Engaged After Failing to Get Married on the Show
In February 2022, Love Is Blind premiered its second season and introduced viewers to a new set of contestants who wanted to find love on the show.
Shaina Hurley was one person who got a lot of attention on Love Is Blind, but she walked away without getting married. However, it seems Hurley has moved on from the show. She recently managed to find love in the real world and even got engaged.
Shaina Hurley ended an engagement to Kyle Abrams on 'Love Is Blind'
On the show, Hurley connected with both Kyle Abrams and Shayne Jansen while talking to them in the pods. However, Jansen ended up choosing Natalie Lee, and Abrams decided to propose to Hurley.
Although Hurley accepted Abrams' proposal, it was clear to viewers that she had doubts about their relationship. The biggest issue for them seemed to be their religious differences (Hurley is a devout Christian, while Abrams is an atheist). Additionally, Hurley later admitted she still had feelings for Jansen and was regretful about how she handled that relationship.
It didn't take long before Hurley decided to leave Abrams and ended their engagement. During the season 2 reunion, she apologized to Abrams for leading him on.
"Honestly, looking back on it, I should have said no right away to you, 100 percent," she said. "I actually do take full ownership. I could have avoided a whole bunch of drama and mess, 100 percent. And I'm owning that."
Shaina Hurley is now engaged to her boyfriend of 'almost a year'
After ending her stint on Love Is Blind, Hurley found love with a man named Christos Lardakis. Hurley went Instagram official with their relationship on March 13 and shared several photos of their trip to Greece.
According to People, Lardakis has proposed to Hurley and they have plans to go to Greece in the summer to tie the knot.
"She's been dating Christos for almost a year and this is the happiest I've ever seen her," a source told the news outlet. "He has stood by her side through all of the Love Is Blind drama and has been her steady in the storm."
The insider also added that Hurley is "such a sweetheart and has found a man who loves her and understands her" and that she "deserves the very best."
Based on his LinkedIn, Lardakis is the founder/CEO of Kanela Breakfast Club, a breakfast chain serving Greek-inspired food in Chicago. He is also a general contractor for a real estate company called CL Development.
Kyle Abrams was recently spotted with another 'Love Is Blind' contestant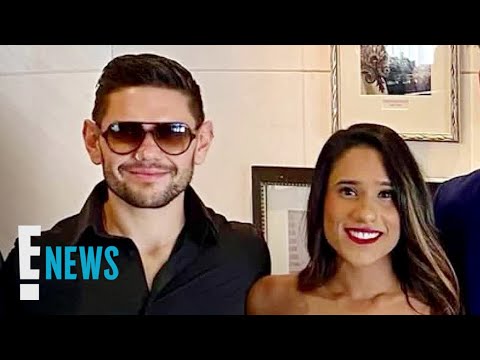 While Hurley is looking forward to her happy ending with a new fiancé, Abrams might be finding love in another Love Is Blind cast member. 
According to TMZ, Abrams was recently spotted with Deepti Vempati out and about in Chicago. The outlet wrote, "While they weren't holding hands or getting cuddly, people who saw them say they sure looked like a couple!"
Vempati was engaged to Abhishek "Shake" Chatterjee for much of the show, but she ended up saying no to him at the altar. During the reunion, Abrams confessed to Vempati that he regrets not pursuing her in the pods.
"I f***ed up," he said. "I should have tried harder for you. I love her so much, she's the best. And I wish I saw what was right in front of me and that's my biggest regret. I'm sorry."
Source: Read Full Article