'Law & Order' Season 21 to Address 'New Reality' of Police, Legal System
NBC's flagship crime show Law & Order specialized in ripped from the headlines stories. When you've been around as long as Law & Order has, you're bound to notice major shifts in those headlines. There are still recent headlines that can provide the inspiration for a standalone episode in Law & Order Season 21, but the show as a whole must address the big sweeping changes in the police and legal systems since 1990.
Law & Order Season 21 Executive Producer, Writer and Showrunner Rick Eid was on a Television Critics Association panel with his cast on Feb. 11. Eid discussed the new approaches they're taking as the original Law & Order returns. Law & Order airs Thursday nights at 8 p.m. on NBC.
'Law & Order' Season 21 rejoins policing after George Floyd
Law & Order was on the air when the Rodney King video tape came out. Police violence continued to be an issue up through and beyond the deaths of George Floyd, Breonna Taylor, and other victims. Eid said he hopes the show can address modern reactions to policing.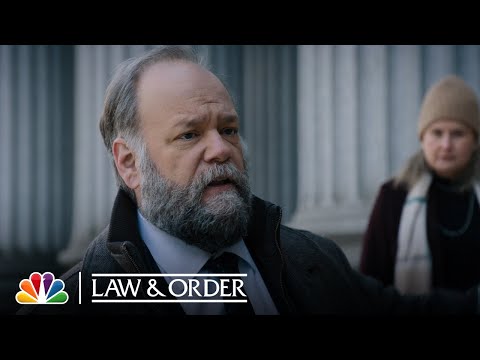 "I think we're going to try our best to reflect the world we live in now," Eid said. "Law & Order's been around for a long time, but 2022 is a unique moment in time and our stories and our characters reflect what's happening in society. The way people police is a lot different now than it was ten years ago, even two years ago."
The legal system has to address it too
Law & Order always tells two stories. The first half is the police investigation. The second half is the legal case. Eid said the legal portion of Law & Order must reflect 2022 also.
"I think the same goes with the District Attorney's Office," Eid said. "I think the way people prosecute cases and try cases is a lot different and they're aware of certain things they weren't aware of before. So I think it will just reflect that new reality."
Returning as D.A. Jack McCoy, Sam Waterston confirmed that Law & Order is facing the issues of 2022 head on.
"What Rick has been doing is really exciting, because there would be a way to kind of dodge all the conflicts that are going on," Waterston said. "And I think he's just walked up, straight up to one after another. Every show is a shock."
'Law & Order' has no plans for an Asian hate crime episode yet
One issue that came to the forefront during the coronavirus (COVID-19) pandemic was the rise in hate crimes against Asians. Eid said there is no Law & Order episode currently planned to address Asian hate crimes, but is open to exploring it in the future.
"We don't have any plans specifically for that story line at the moment, but there are episodes that involve hate crimes," Eid said. "And like I said at the beginning, we live in 2022, and we are aware of the issues in society and the problems in society. Ultimately, those types of issues will be addressed and be dramatized, so, like I said, nothing at the moment, but I would imagine it's something we will explore."
Source: Read Full Article