'Law & Order' Fans Aren't Liking Jeffrey Donovan's Character
Law & Order fans aren't liking Frank Cosgrove, the character played by Jeffrey Donovan. Fans are taking to Twitter to share how "off-putting" he is, and how he doesn't fit into the flow of the show. But there are a select few who believe he just needs to "warm-up" to the rest of the audience.
Jeffrey Donovan was added to the 'Law & Order' cast in November 2021
In November 2021, Deadline reported that Jeffrey Donovan was added to the Law & Order lineup. The outlet confirmed that he'd be starring as Det. Frank Cosgrove. Donovan starred opposite other veteran actors like Camryn Manheim, Anthony Anderson, and Sam Waterston.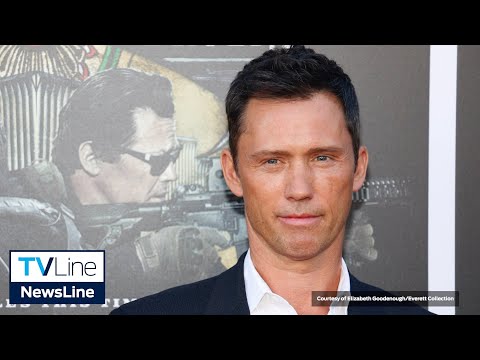 But the outlet also confirmed that Donovan was no stranger to the small-screen, either. "This marks a return to television for Donovan who is probably best known for his lead role as former CIA operative Michael Westen in the hit USA series Burn Notice, which ran for seven seasons," reports the outlet. "More recently, Donovan starred in Season 2 of FX's anthology series Fargo and headlined the Hulu series Shut Eye."
While Donovan was certainly beloved when he was on Burn Notice, Law & Order fans aren't as sanguine about his latest role.
Fans of the show don't like his character of Frank Cosgrove
As Det. Frank Cosgrove, Jeffrey Donovan plays the character as a "hard-scrabble New Yorker," reminiscent of early performances from the likes of George Dzundza (who played Det. Max Greevey) and Paul Sorvino (who played Sgt. Phil Ceretta). But while Dzundza's and Sorvino's characters made sense in the 1990s, they don't work in the 21st century. And this disparity in depiction is what has many fans in an uproar — and they aren't afraid to take to Twitter to share their displeasure with Donovan's character.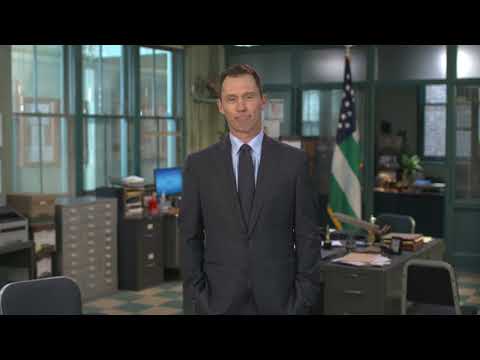 "My major complaint is that Jeffrey Donovan is no Jerry Orbach, and I really want Lenny back," wrote one fan on Twitter. "I'm not happy with [the] new Law & Order series. characters like Frank Cosgrove (Jeffrey Donovan) and senior prosecutorial assistant Nathan Price (Hugh Dancy) leave me cold," wrote another fan. And still another wrote, "Jeffrey Donovan is coming across as an old-school cop who hates that he can't beat confessions out of suspects anymore."
But there were some fans who were a bit more conciliatory to his character.
But a few fans think he needs to warm up to the audience
A few Law & Order fans were quick to note that it took some time for some of the "classic" characters — including the much-beloved Det. Lennie Briscoe — and they feel the same deference should be given to Jeffrey Donovan. Despite the "original" show being a "classic" show, it's still very new for this audience. For that reason, they say, Donovan should be given time to warm up to the audience.
"His character did feel a little off. Hopefully, there is some character development there," wrote one fan. "Cosgrove was the most interesting character because of his flaws," wrote another fan. And still another opined, "I'm already hearing complaints about Cosgrove, but I have faith in Jeffrey Donovan."
Fans will just have to tune in to future episodes of Law & Order to see how things work out.
Source: Read Full Article