'Dexter: New Blood' Finale: Fans Hope for Epic Nod to the Original Series
The Dexter: New Blood finale airs tonight — Jan. 9, 2022. Here's what fans hope will happen in the final episode of the Showtime reboot. Hint: it involves a nod to one of fan's favorite things about the original Dexter series.
'Dexter: New Blood' Episode 9: 'The Family Business' recap
In episode 9 of Dexter: New Blood, fans saw Dexter enact justice on this season's "big bad," Kurt Caldwell (Clancy Brown). Most fans were delighted by episode 9, wherein Dexter explained the "Code of Harry" to Harrison (Jack Alcott). 
Later in the episode, Dexter and Harrison work together to find proof of Kurt's misdoings. They stumbled upon Kurt's trophy room, where he keeps the preserved bodies of the women he killed. When Kurt realizes Dexter and Harrison discovered his secret, he returned to his bunker, but not before burning Dexter's house to the ground. 
Dexter and Harrison were waiting for Kurt, ready with ketamine and a kill room set up among Kurt's victims. After learning Dexter killed Kurt's son Matt, Harrison watched as his dad killed Kurt in his tried and true method.
Despite the "dark passenger" he inherited from Dexter, Harrison struggled to watch Kurt die. As his blood pooled, Harrison flashed back to the night the Trinity Killer (John Lithgow) murdered Rita (Julie Benz).
At the end of episode 9, Dexter and Harrison appear to get away with murder. But Angela (Julia Jones) was focused on a note, presumably from Kurt, with the message: "Jim Lindsay killed Matt Caldwell." Dexter paid all of this no mind, though — his main concern was "helping the kids with breakfast." 
Will the 'Dexter: New Blood' finale include a breakfast montage?
Per Showtime, the synopsis for the Dexter: New Blood finale reads:
"Dexter and Harrison try to live a normal life in a place that they have discovered is not as normal as they thought it was. Will the two of them be able to live happily ever after, despite all the threats coming their way?"
A Dexter fan on Reddit hopes episode 9 was an intentional setup for a breakfast montage in the finale. "[The episode] literally ends with them saying they're gonna cook bacon and eggs, and Dexter calls himself a breakfast wizard and says he will help," they recount of episode 9.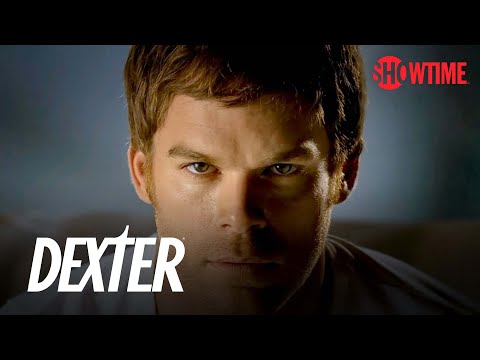 "PLEASE tell me Episode 10 is going to start with a recreation of the breakfast cooking montage that served as the intro of the original show. There's a perfect opportunity for it, and if this turns out to be the final episode of the series it would just be such a perfect way to set up the final episode." 
Some fans think Dexter ends up in jail
Several other fans are hopeful the Dexter: New Blood finale will lean into this fan service. Others think the show could pay homage to the intro of the original series differently. 
"My theory kind of relates to your wish for an updated intro," writes a fan in a separate Reddit thread. "The series will end with Dexter in prison and the very last scene will be his new morning routine in prison to the same theme." 
Watch the last episode of 'Dexter: New Blood' early
"Sins of the Father" will air on Showtime at 9 PM ET on Jan. 9, 2022. Subscribers with the Showtime app can watch the episode early. The finale episode of Dexter: New Blood will release on Showtime's app at 12:01 AM ET on Sunday. 
Source: Read Full Article