Below Deck's Captain Sandy and Leah Shafer Talk Future – 'I'm Going to Be With Her Forever' (Exclusive)
Captain Sandy Yawn from Below Deck Mediterranean and girlfriend Leah Shafer said getting engaged someday is in the cards as they build a future together.
The couple has been together for three years and they plan to eventually relocate to Florida and possibly get engaged – someday. "I say yes," Yawn told Showbiz Cheat Sheet about marriage. "But Leah is like, well, her divorce is just final. She's very cautious. I get it."
Leah Shafer says she doesn't need a piece of paper to be happy in love with Captain Sandy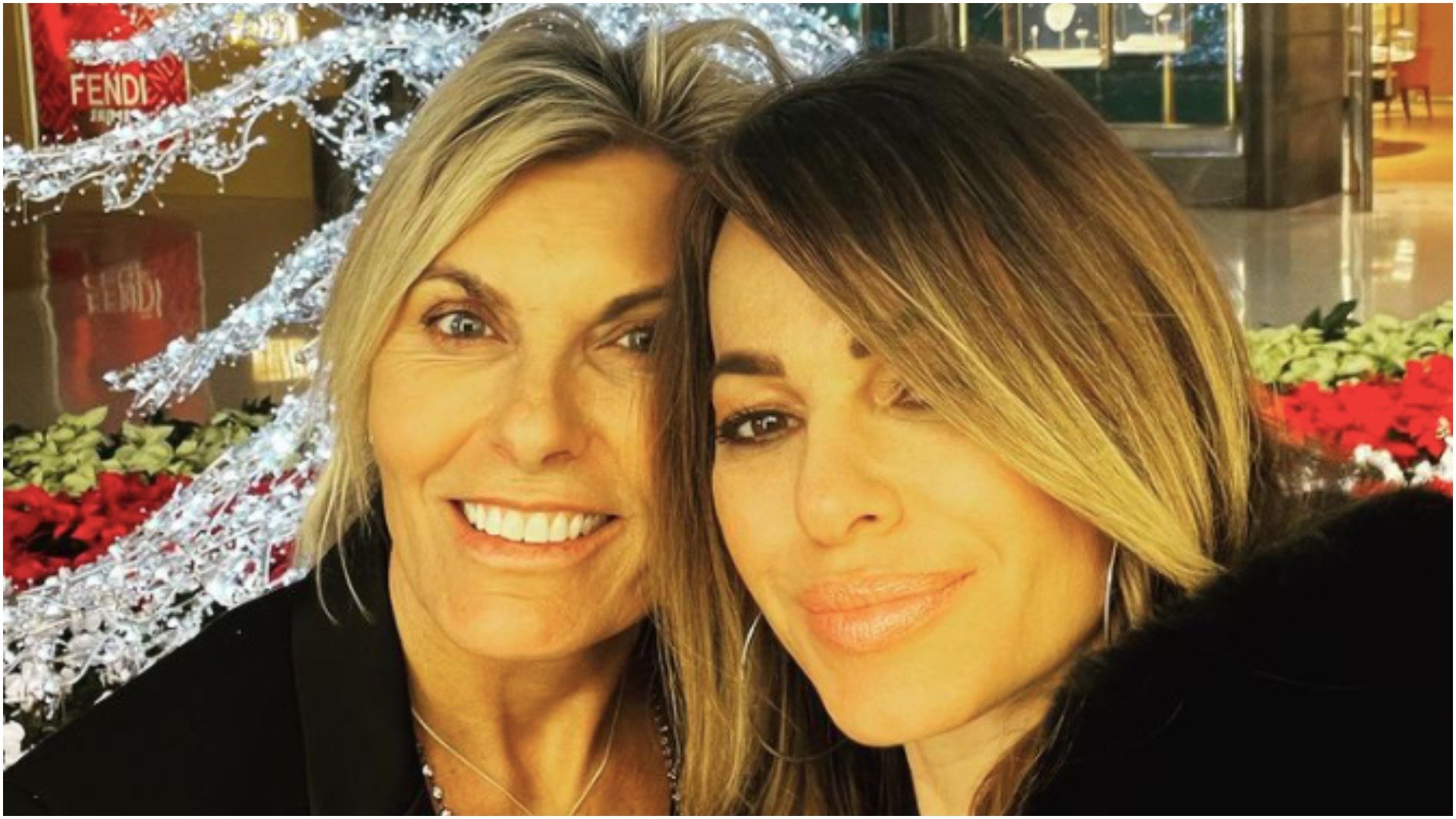 Captain Sandy and Leah Shafer hope to eventually relocate to Florida
"Honestly, it's like just enjoying life," Yawn said. "You can get caught up in so many different things and you're like, 'Wait a minute, what's really important here?' You know, what's important is quality time with your family, your loved ones, and your animals. And you know, Leah and I said, 'Hey, let's don't spend money on things, let's spend money on experiences.' So we're going to Aspen for New Year's. Then we're going to Florida for Christmas. And then we're doing Gay Ski Week. I'm going to be a judge at Aspen Gay Ski Week, which is always fun."
The couple says they learn from one another
Yawn and Shafer said their partnership is a sweet learning and growth experience. "She teaches me," Shafer said. "You know how the yachting industry is where everything is in its place right? Everything is not in its place in my closet. So she helps me simplify. I have a more simple life. You don't need as much stuff."
"We better each other," Shafer continued.
"Definitely," Yawn replied. "We uplift each other." She added, "And we laugh. Oh My God, I took a drink of water and almost spit it all over the car [from laughing so hard]. So isn't laughter the best medicine? Laughter, some music. And in between, some disagreements, but not a lot. But we laugh. Like that's one thing we do well together is crack up laughing."
In addition to upcoming events, Yawn will be on a national tour. Shafer will join her when she can get away. Check Captain Sandy Yawn's Lead-Her-Ship website for an updated tour schedule. Tickets are also available via Ticketmaster.
Source: Read Full Article