Who Is the Oldest Rolling Stone?
Yes, Mick Jagger is fine and The Rolling Stones are on tour again in 2019. Since the band has never really stopped touring since starting things up in 1962, that's not going to surprise too many people.
As far as the band's original members go, you still find Stones founders Mick and Keith Richards at the front of the stage some 57 years later. Drummer Charlie Watts, who came aboard in '63, also still sits at his kit at the back of the stage after all this time.
Otherwise, you find Ronnie Wood (who joined in '75) on guitar and Darryl Jones (on bass since 1993). While Jones has yet to turn 60 (!) and Wood was born after the end of World War II, the three elder Stones have over 225 years between them.
But neither Mick nor Keith are the oldest Stones as the band is currently constructed. That honor goes to Watts.
At 78, drummer Charlie Watts ranks as the oldest Stone.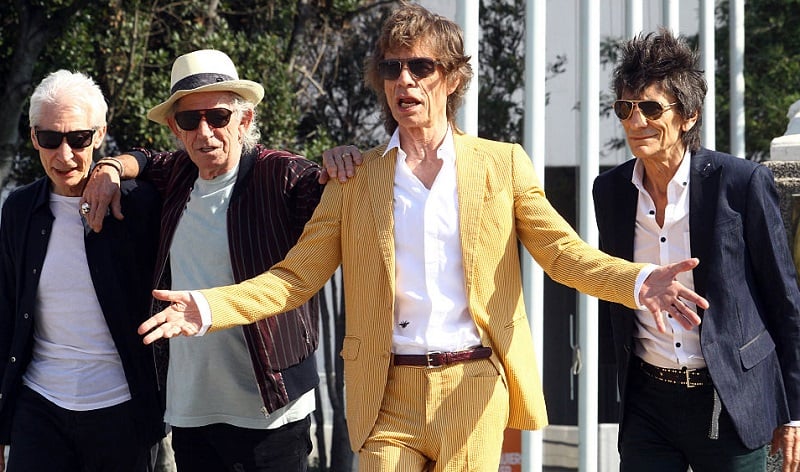 Born June 2 1941, Watts celebrated his 78th birthday last month. Since coming aboard in January '63, he's represented the pulse of the Stones for the better part of six decades. In fact, Watts is so old he has pre-Chuck Berry influences.
Earlier this year, he told Chad Smith of the Red Hot Chili Peppers he had one of those a-ha moments when he heard Charlie Parker for the first time in 1955.
"I suppose it's like kids hearing Jimi Hendrix. You suddenly think, 'What the hell is he playing?'" Watts said. "I heard Bird and I thought, 'That's fantastic. I want to do that in a club in New York.'"
But while he played jazz, rhythm and blues, cha cha, and rock over the years, we don't need to say which one he decided to play for a living. And Watts is only a few years older than Mick and Keith.
Mick and Keith are both 75 at the start of the 2019 tour.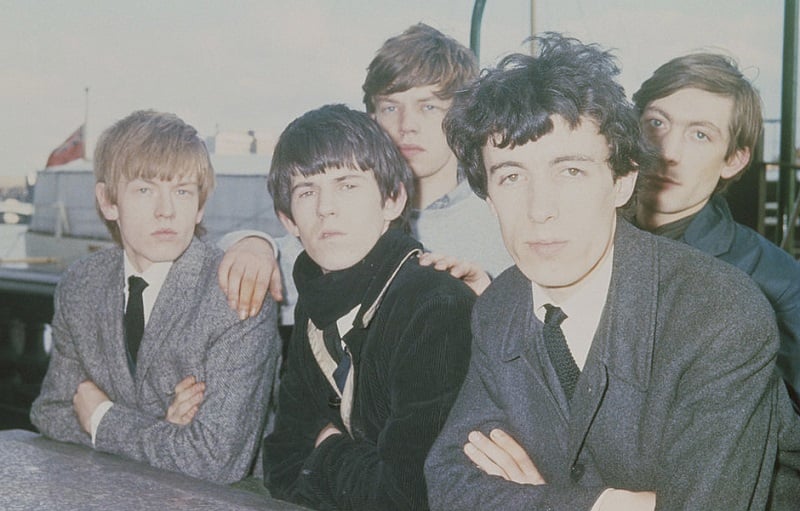 While Watts rates as the oldest Stone, he's not much longer in the tooth than Mick and Keith. Both were born in 1943 and sit at 75 years old at the start of July.
But the month won't end without a birthday: Mick turns 76 on July 26. (The band will play a show that night at London's Blues Kitchen.) Keith, who's about five months younger than Mick, has a December birthday and will turn 76 then.
If you were Charlie Watts, you might resent Bill Wyman for quitting the band in the '90s after three decades with the Stones. Had Wyman stuck around, he'd now rank as the oldest Stone at 82 years young.
But that's not what happened. With the 57-year-old Jones on bass and Ronnie Wood checking at 72, the Stones are actually all younger than surviving Beatle Ringo Starr, who celebrated his 79th birthday on July 7.
As for Paul McCartney, rock's first billionaire turned 77 in June. The '60s are still alive and well.
Also see: Why Keith Richards Was Disgusted by Mick Jagger Being Knighted
Source: Read Full Article