Sofía Reyes Reveals How She Chooses Her Red Carpet Looks – 'Be Playful' [Exclusive]
Latin singing sensation Sofía Reyes knew instantly that the gorgeous green gown she wore to the Latin AMAs was "the one" and she shared what goes into creating her red carpet fashion.
"I went to the red carpet last week for the Latin AMAs and I was wearing this green dress with these huge … I don't even know what to call it," she recalled to Showbiz Cheat Sheet. "But it was a huge dress. Because here is where you can have fun. And wear whatever you want and be playful."
How didSofía Reyes choose her green gown for the Latin AMAs?
Reyes rocked a frothy multi-toned green gown with sheer elements. She partnered it with a sparkling silver top that accentuated her toned abs. She explained that she approaches red carpet looks with her stylist and takes into account the event and time of year. "In this case, Latin AMAs is super fun," she said. "It's in Vegas. I'm also 26 so I try to look my age. Not too childish or way older. And we just play around."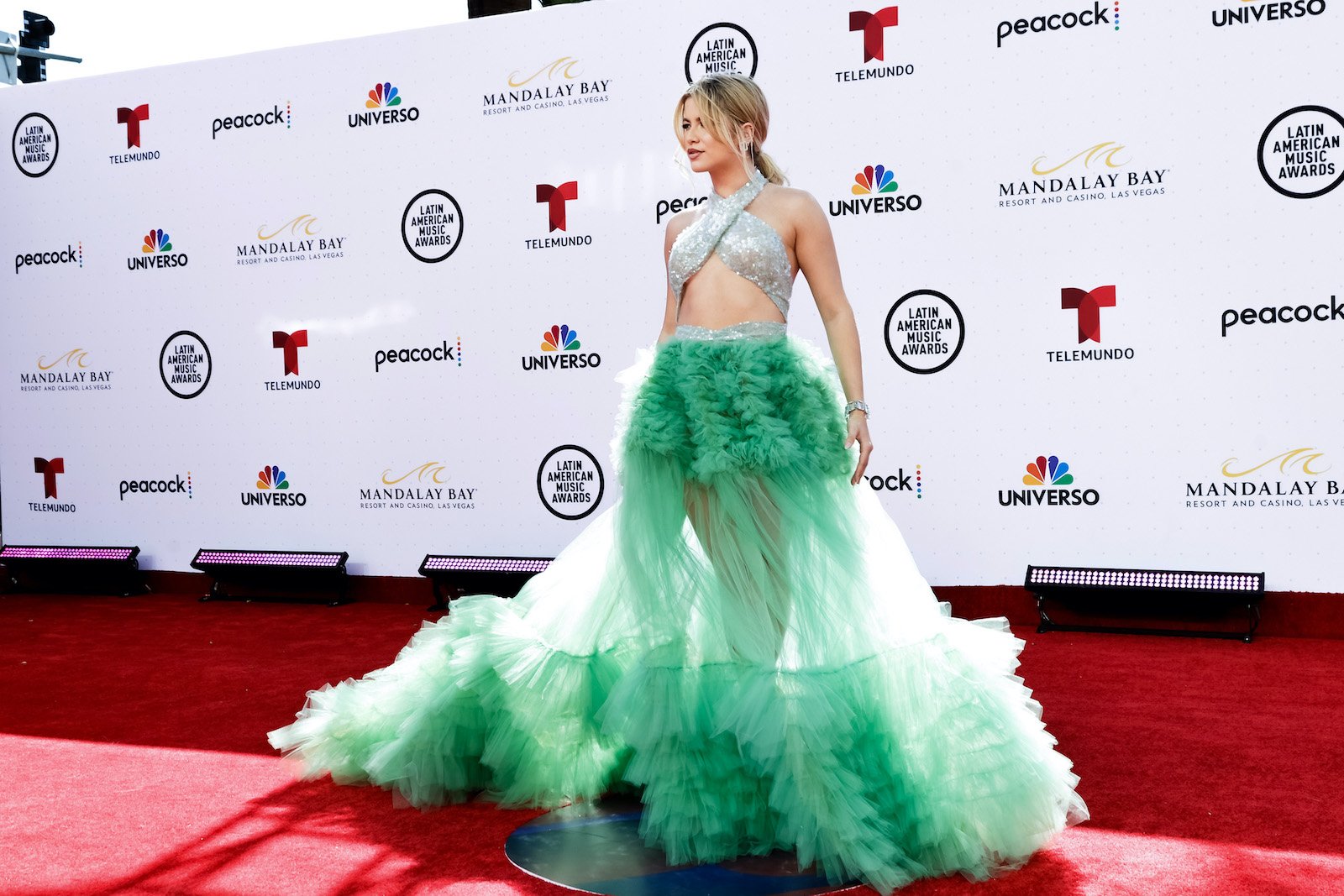 "I walked into the showroom and I saw that dress and I was like, 'I'm feeling it,'" she continued. "I'm feeling this green. So whatever makes you feel comfortable. And obviously, I have people to guide me and I have a team that tells me a little bit about what's going on." Her team also accessorizes her looks.
Sofía Reyes tries to work with Latin designers and artists
Reyes always tries to support Latin designers and artists whenever possible. "Most of the people I work with like my managers, my main dancer, music directors, my stylist, my personal assistant. Like most of the people I work with are Latins, you know?" she said. "And I feel like it's important, most of them are Mexicans. And I feel like there's so much talent and so much drive."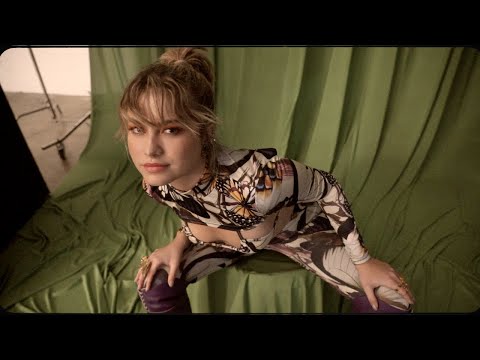 "I feel like as a Mexican, not only me to them, but also as friends, we'd all try to elevate each other and support each other. And I feel like there's so much talent. Especially speaking of Mexican artists. And I definitely do that even in my house. I'm decorating my whole house and I want all the paintings to be from Mexico. And right now I'm in Monterrey where I'm from, and I'm trying to go to stores and to find Mexican art. I really love it."
Sofía Reyes rocks serious style in the latest Tostitos spot
Style came into play during the commercial shoot she did with actor Danny Trejo for Tostitos Fiesta Remix. In the ad, Reyes and Trejo prepare for the ultimate Cinco de Mayo party together and use magic to elevate the scene. At one point she presents Trejo with two dress choices for the party. Instead, he puts her in a sleek black outfit.
The clothing was a collaborative effort with her stylist. "They had to make sense also with the campaign and as a team, we picked the outfits," she said. "I love playing with clothes. Since I was little I would go to school with, like pink hair and stuff like that. And I love that. My mom always let me just do whatever I wanted. And honestly, because I get this question a lot about style, I have no idea what is on-trend. I just wear what I like. And if I go to a store and if I like it, I do it. If I go to a showroom, if I like it, I do it. I feel like it's important to have fun."
She also had a blast working with Trejo. "I love working with Danny. It's just a fun commercial. I also love how magical it is because we're like, we want a cheese fountain. Boom! And it appears. It's just like things are going on about celebrating just life and having fun," she added.
Reyes and Trejo want everyone to get in on the fun at Tostitos Fiesta Remix for games, quizzes, recipes, and more. Tostitos will keep the party rolling all summer long, which includes Millennial Lotería and a TikTok competition to win a 5-carat gold Fiesta Remix Party Pack on 5/5 – complete with a one-of-a-kind solid gold Tostitos Scoops necklace!
To learn more about Fiesta Remix and find even more ideas for all your summer get-togethers, head to Tostitos.com/FiestaRemix or follow Tostitos on  Instagram, Facebook, Twitter and YouTube. 
Source: Read Full Article