Lil' Kim Once Told bell hooks All About Her Sex Life
Lil' Kim is a trailblazer in more ways than one. The Brooklyn-bred rapper rose to prominence in the 1990s thanks to her undeniable rap ability and provocative image. It wasn't just a show for the media; she was even a fan of watching porn for fun as a part of sexual activity.
Lil' Kim was the first female rapper of her kind
In many ways, Lil' Kim was the first of her kind when it came to hip-hop. Before her, femcees such as Queen Latifah and Da Brat found success, but not while being as scantily-clad and sexually overt as Kim was in her music videos.
In the 1990s, Kim was in a relationship with The Notorious B.I.G. while he was married to his wife, Faith Evans. In 1996, after recording an album with Biggie's Junior M.A.F.I.A., Kim released her debut solo album, Hard Core.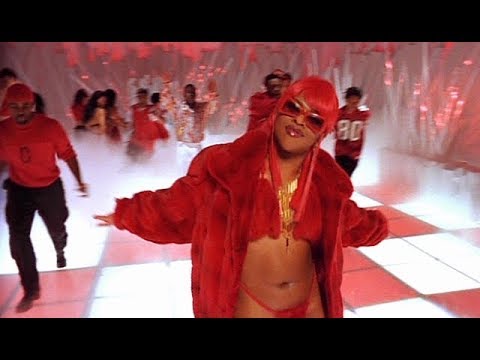 Lil' Kim had a penchant for porn
In 1997, feminist author bell hooks interviewed Lil' Kim for a Paper magazine cover story. In it, Kim spoke about what her sexy image meant to her. "I'm a sexual woman," she said plainly. "When they turn on the spotlight, it just makes me wanna get down."
When hooks asked if she watched porn, Kim's answer was simple. "Of course. I'm still into porn," she said. "I love to watch 'em, because for one, that's the safest type of sex you can have. And not only that, it introduces you to many sexual positions that you can do with your partner."
Hooks confronted her about the misogyny that porn creates among men. Kim offered a rebuttal that was true to her point of view.
"I don't think it encourages men to hate women," she said. "And you're seeing some women like it."
"You can't treat every woman like that; some women don't like that type of sex," she continued. "If somebody's trying to force me to be in a porno, I would never do it. For one, I'm an artist that's making money from my music, and people know my music is tight. If I would do that, there would be no other place for me to go, 'cause people wouldn't wanna hear that I'm just doin' porn. They're really into what I'm saying. But a lot of people just wanna see me naked, see me having sex with different men and bababa. And that's not me."
Lil' Kim's image today
Kim's salacious image continued on through her albums The Notorious K.I.M., La Bella Mafia, and The Naked Truth. In 2019, she released her album 9, her first LP in over a decade.
These days, Kim is a busy mom to her young daughter, Royal Reign. Still, her lyrics are just as braggadocious as ever.
Source: Read Full Article