John Lennon's Son Remembers His Father on the Anniversary of His Death by Posting a Picture of a White Feather
On Dec. 8, 1980, Mark David Chapman shot and killed John Lennon outside his home in New York City. It's been 41 years since he died, but his family, friends, and fans will never forget that day, even if they choose to celebrate John's life instead of reflecting on his death.
So far, a couple of members of the Beatles family have paid tribute to John in their own way, including John's eldest son, Julian, his fellow Beatle, Ringo Starr, George Harrison's widow, Olivia Harrison, and John's widow, Yoko Ono.
Julian Lennon paid tribute to John Lennon by posting a picture of a white feather
On Dec. 8, Julian Lennon posted a series of photos as a tribute to his father on his Instagram. He posted a picture of a white feather, as well as a snapshot of John, the words, "Sometimes I feel everything," a boy standing in waves, and a painted red heart with the words, "Only Love Today."
In the comments section, Julian simply put the praying emoji.
The picture of the white feather has a deeper meaning than most people realize. "Dad had said to me that if there was a way of letting me know that he was going to be all right, or that we were all going to be all right, it would be in the form of a white feather," Julian told TODAY Parents.
Oddly enough, when Julian toured Australia, he met with some aboriginal leaders who "asked him to use his voice and fame to bring attention to their plight." They presented him with a white swan's feather, and Julian got goosebumps.
Later, Julian started the White Feather Foundation, which raises money "to help support environmental and humanitarian causes." It would have meant a lot to his father.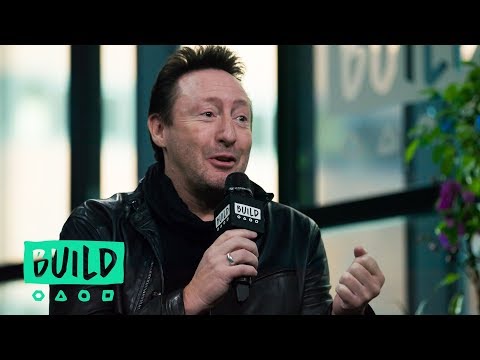 Ringo Starr and Olivia Harrison sent their prayers to the Lennon family
Ringo never forgets to pay tribute to his fallen friends. He sends out his prayers to the Harrison family on George's birthday and the anniversary of his death, as he does for John and the family he left behind.
This year, Ringo posted a sweet photo of him and John during their time in The Beatles on his Twitter account. He wrote, "Peace and love my friend."
Olivia Harrison, and George's official Instagram account, both posted the same photo of George and John together sometime in the 1960s. George's account posted a quote from George himself that said, "That was the great thing about John and what I got from him, from all those years. He saw that we are not just in the material world; he saw beyond death, that this life is just a little play that is going on. And he understood that."
Olivia posted the same quote and added, "Yoko Sean and Julian. Sending love and thoughts to you today."
John's own Instagram account also posted a couple of photos as tribute. The first photo was a snapshot of a 16-year-old John performing at the Village Fete in 1957, the same day he met Paul McCartney. The second photo showed an older John, taken from about 1969. The third showed a fan standing in a crowd of John's fans wearing a shirt with the words, "Lennon Lives On."
Meanwhile, Paul has been very quiet. He hasn't posted anything about John, even though he usually does. Yoko hasn't posted anything on her Instagram either, but she has on her Twitter.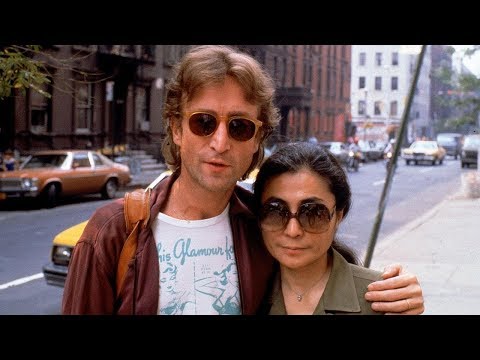 Yoko reminded fans how many people have been killed with guns since John's death
Yoko wouldn't be the true activist if she didn't post about the horrible statistics that surround her husband's death. On her Twitter account, Yoko posted a photo of John's bloody glasses and the words, "Over 1.5 million people have been killed by guns in the U.S.A. since John Lennon was shot and killed on December 8, 1980."
A while back, Yoko said she'd rather celebrate John's birthday and life rather than reflect on his death. Still, she always puts a candle in the window of their apartment at the Dakota every year on the anniversary of John's death.
Source: Read Full Article