Jesse Metcalfe Calls Sharna Burgess' 'Vague Insinuations' He Was Difficult 'Reckless' and 'Irrelevant'
Without naming names, Dancing with the Stars alum Sharna Burgess said her Season 29 partner (Jesse Metcalfe) was "really difficult" and even claimed that things got to the point she "wasn't able to be in the room alone with him."
Sharna Burgess blasted one of her former Dancing with the Stars partners on the debut episode of her new podcast Old-ish with Brian Austin Green. While she didn't name names, she made it abundantly clear who she was talking about, and now Jesse Metalfe's reps are clapping back.
It was a tumultuous time for Burgess on the show, as she found herself disinvited back after winning a season. The problem was that her win was the incredibly controversial win of Bobby Bones in Season 27, despite being one of the lesser-talented dancers on the show.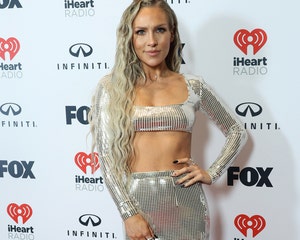 Sharna Burgess Opens Up About 'Shock' of Not Returning to DWTS for Season 32
"I got caught up in this whirlwind of hate for that win which was really yucky," Burgess said on her debut episode. Subsequently, though with no clear explanation, she wasn't invited back the following season, which led her into "this space of self-blame."
Burgess was invited back for Season 29, where she was partnered with Desperate Housewives alum Jesse Metcalfe. Their run would only last four weeks, but according to Burgess, he was "really difficult" from the start.
"I had a partner that was really difficult — and not say too much because I don't want to," she said of that season. "I wasn't able to be in the room alone with him after the first couple of weeks because of things that happened."
She added that the experience was "rocky and we were eliminated very quickly."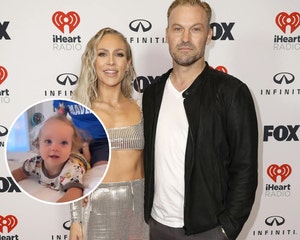 Sharna Burgess Slams Trolls Criticizing Son's Long Hair and Pink Scrunchie
A representative for Metcalfe responded to Burgess' claims, via Page Six, saying that her "vague insinuations are not only reckless but also irrelevant." According to the rep, "the only recollection was that they didn't get along."
They also accused Burgess of being "highly unprofessional" with her claims, arguing that she was making these "insinuations just to promote the first episode of her podcast."
While the reps made their stance on the issue pretty clear on behalf of their client, they also said that Metcalfe would "not be commenting on this; he is taking the high road."
The following season, though, would prove even more climactic for Burgess as she was partnered with Green. The pair would get eliminated third, but would go on to spark a romance. They welcomed their first child together on June 28, 2022.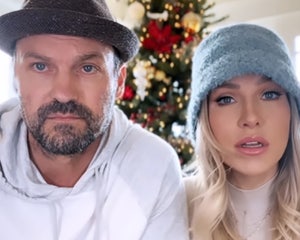 Sharna Burgess on Why She Wanted to Share Her 'Dark Thoughts' After Giving Birth
Due to the recent birth of her child, Burgess did not return for the 31st season, and recently found out she wasn't invited back for Season 32, either. She said on her podcast that her headspace with the show is mixed at this point.
"For me, two things can be true," she said. "I can love the show and be so excited for everyone that got the position to be there, and really thrilled for the people that they have, but I can also be really sad and heartbroken that I don't get to do that this season," she said.
Despite this shock, Sharna is "excited about having the space to creating other things again" and she knows "the universe has done this for a reason."
Dancing with the Stars Season 32 premieres Tuesday, September 26 at 8pm ET on ABC. The new season also says goodbye to Tyra Banks, with Alfonso Ribeiro stepping up to host and Julianne Hough joining as co-host. The full cast has been revealed and can be seen below.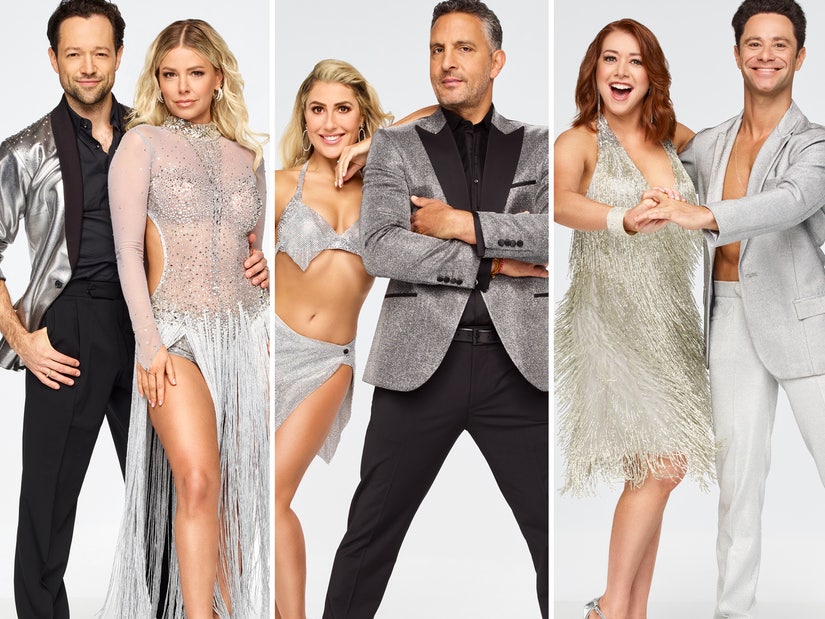 Source: Read Full Article