Hi, Your Sex Horoscope for the Weekend Is Here
What's happening: Tonight, the Moon is in Leo, and tomorrow, the Moon slides into earthy Virgo. Then on Sunday, Mercury opposes Saturn, the planet of blockages, while the Sun harmonizes with lucky Jupiter.
On Monday, fiery Mars and destructive Uranus butt heads, making the energy of the beginning of the week rather volatile. The love planets, Venus and Mars, team up on Tuesday, and Venus also links with Uranus, making it a great day for experimenting with your love life. Finally, on Thursday, Mercury enters Virgo, its favorite sign!
What that means for *you*:
Aries
Tonight is amazing for your sex life, especially if you're looking for flings or quick hookups. The rest of the weekend? Not so much. Don't ask your boo any important questions this weekend, because the astro-weather reeks of rejection. That means no sliding into your crush's DMs or DTRing, either. Instead, wait til Tuesday—it's a much luckier day for your love life, and you're totally in the clear to upgrade your relationship status.
Taurus
You're stepping up your game this week, Taurus! You're feeling uncharacteristically extroverted, and it's easier than ever to put yourself out there and get whatever (or whoever) you want! Tuesday's astro is perf for shooting your shot or starting The Talk, and when Mercury enters Virgo on Thursday, you begin a three-week long period where your love life can truly flourish. You're attracting all the hotties, getting your flirt on, and having a great time!
Gemini
You're already known as one of the most social signs, but this week's astro makes you even more extroverted and eager to connect! Make sure you cast a wide net and make plenty of new connections. There's no promise that your top choice will be interested in you, so it's a good idea to have a few other options to consider. Keep things casual and don't set super high expectations this week. Just have fun!
Cancer
If you've been crushing on someone in your crew, this week's astro is helping you open up and tell them how you feel. Venus, the planet of love and beauty, is in your sign, so you're already attracting tons of cuties. It's pretty likely that if you're making heart eyes at one of your pals, they're interested, too! P.S.: If you're not super into them, but just looking for a FWB situation, this is still an awesome week to shoot your shot!
Leo
I have some shitty news, Leo. You're not making much progress with your love life this week. You really want to connect with your special someone, and you might even feel ready to ask your crush out, but that is so not the move right now—instead, this astro-weather is urging you to clean up past relationship mistakes so you can move forward with your love life in the future. Maybe you have an ex who won't leave you alone after a bad breakup—now's the time to reach out and find closure. Once you have a clean slate, you can give your love life the glow up it deserves!
Virgo
Leo season is encouraging you to hit pause and focus on your past, so you're probs not making too many moves with your love life this week. Exes are more likely to pop up now, and any hidden feelings like jealousy or resentment you hold towards your current partner are even more likely to pop up. Deal with the problems as they come up. Be practical. Be patient. Think before you speak or act. There's a lot that needs to be done so you can tidy up your love life, and now's the time to get to work.
Libra
Hooking up feels hotter than ever, flings are super fun, but you're not feeling fully satisfied this week, Libra. It's time to take your love life a little more seriously. Commitment is scary, sure, but if you want the satisfaction you're really looking for, a LTR might be the thing for you. However, rushing will get you nowhere this week. Take things seriously, and take things slow, and this Leo season could end with you in a committed, fulfilling relationship.
Scorpio
If you're single and ready to mingle, this is a great weekend for flirting and possibly meeting someone new! If you're boo'd up, however, this week's astro could be a little tricky. Mars and Uranus hook up on Monday, which is a big red flag that there's discord between you and your boo. All of your problems are coming out, and you're being urged (if not forced) to deal with them. Keep your cool and try to talk things out nicely. Venus' lovely influence on Tuesday helps you to stay calm, but it'll still take a lot of restraint. You can do it!
Sagittarius
You always speak your mind and say everything with your chest unapologetically, Sagittarius, but I'm begging you to please think carefully before you open your mouth this weekend! The conflicts between you and your boo that would normally just be minor quarrels this weekend can easily blow out of proportion because you're so quick to speak. Listen a little bit. You can solve the issues easily, but you have to work with your partner, instead of talking at them and trying to tell them what to do.
Capricorn
This weekend, you need to focus on how balanced your relationship is. Are you getting your emotional and physical needs fulfilled by your partner? Are they feeling satisfied by you? Are you spending enough time together….or maybe too much time together? Do you both feel comfortable being 100% honest with each other? There could be some serious conversations between you and your boo this weekend, but as long as you're both willing to open up and honor each other's emotions, there shouldn't be any major problems.
Aquarius
Leo season = cuffing season for your sign, Aquarius, but this weekend you're not getting much action. Free advice: Loosen up! You have very high expectations for your love life, plus you're pretty picky. Forget all about idea your "type," flirt, fool around, and don't take things so damn seriously. This is the time for dating well and dating often, Aquarius, so you can choose the perfect partner in the future. Sure, you might need to kiss a few frogs first, but there's nothing wrong with that!
Pisces
You've been getting crushed by work lately, but this week's great for taking a break and having a little fun! Saturday has perf date night vibes, so take someone cute out for drinks, or introduce yourself to someone sexy at the bar! Mercury enters Virgo on Thursday, which is a precursor to Virgo season—aka cuffing season for your sign—so you could run into your next special someone soon! No, you're not DTRing for a while, but if you play your cards right, you could lock down a serious LTR by the time Virgo season rolls around!
More Sex + Astrology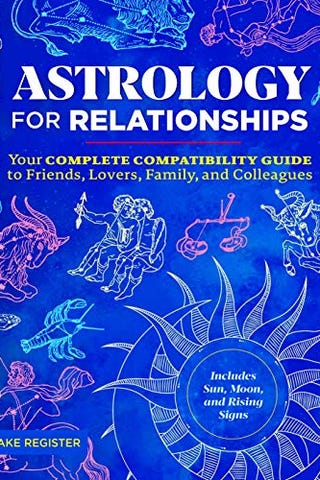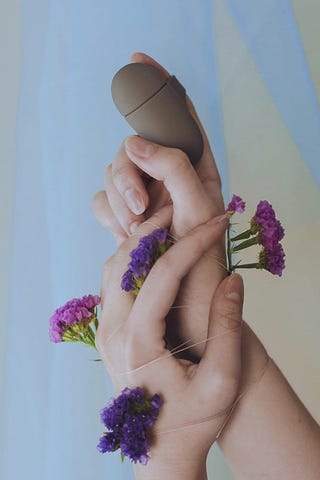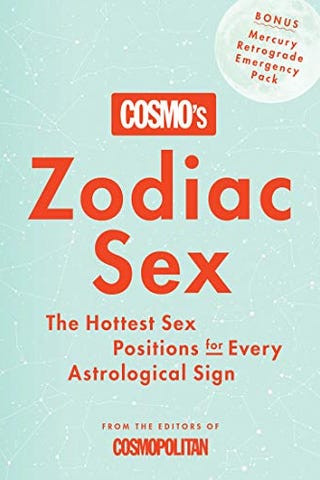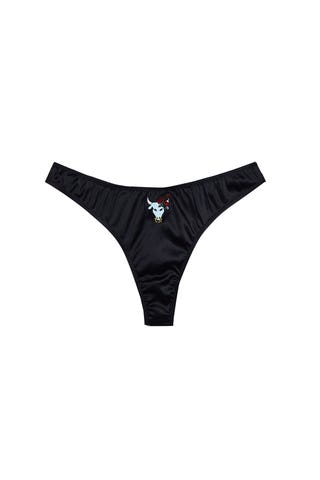 Source: Read Full Article