Captain Sandy from 'Below Deck Med' Reveals the Terrifying Thing That Would Have Happened to Captain Lee If Ashton Pienaar Died
Viewers let out a collective gasp when deckhand Ashton Pienaar almost died on Below Deck last season.
The deckhand was standing on the swim platform when a rope wrapped around his ankle, pulling him into the water. While the crew rushed to save him, a quick-thinking cameraman freed Pienaar's ankle from the rope. Thankfully, he was able to swim to a tender being towed nearby.
While the crew was visibly shaken, Captain Lee Rosbach looked gobsmacked. His voice often quivered whenever he recalled the incident and has said Pienaar's near-death continued to haunt him. So when Captain Sandy Yawn appeared on the Watch What Happens Live After Show, she addressed one reason why Rosbach was so devastated.
He hopes the horrific feeling never leaves
When Rosbach appeared on the Below Deck After Show, he discussed how he felt about the accident. He said the incident, while horrific, brought the team closer together. "How can you go through that with a group of people, and not have it bring you closer together?"
He was still searching for the right words, even though the accident occurred months before. "I don't have words for it," he said shaking his head. "It's something we went through together. It still haunts me."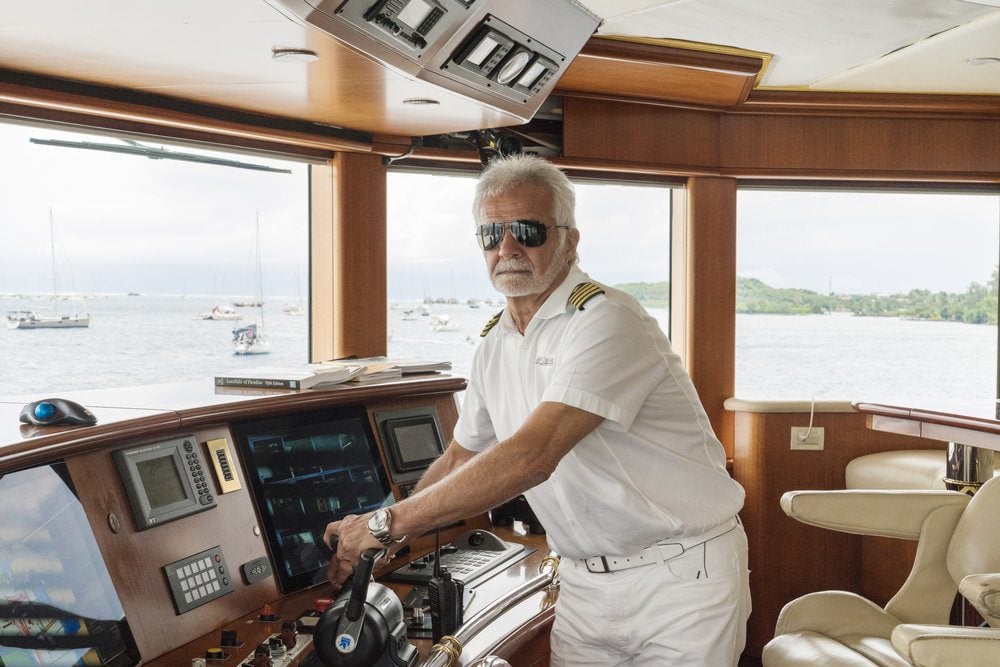 Rosbach's emotions are raw and real. But says having that terrifying wake-up call is what keeps him alert and prepared. "I hope it never goes away," he says. "I don't want it to go away, It keeps me on my toes. Makes me a better person."
Yawn knew how Rosbach probably felt
When Yawn appeared on the WWHL After Show a caller asked what her reaction was to Pienaar's accident and what would she have done in the same position.
Yawn admits knowing how'd she'd react was tough to imagine. "But my reaction was I knew exactly how Captain Lee felt," she says. "He probably wanted to drop to his knees, just the thought of killing someone."
https://www.instagram.com/p/BrRSkdwhAml/
She adds the actual accident, of course, wasn't his fault, but intense and constant training is key to avoiding these types of tragic incidents. "When you have a new crew that you don't really get to train, it makes it harder," she remarked.
But this may be one reason why he was so devastated
Yawn shared what happens to a yacht captain if a crew member dies under their watch. "Captain Lee would have ended up in prison no matter what even if it wasn't his fault," she said.
Host Andy Cohn looks shocked. "Really?" he asks. "Yeah, because we hold a federal license, so no matter what," Yawn says. "You see these captains go to prison in aviation and maritime."
Yawn said she talked to Rosbach about the accident. She also understands how scary it is to have a close call. She recounts a time when she stopped off the coast of Italy late at night. "I caught a line around the prop, I sent my crew in, we're bouncing all over the place," she recalls. "I went to start the main engine and the engineer put his hands over mine and he goes, 'Rob.'"
One of her crew members was underneath the props. "I just remember I felt like buckling to my knees," she recalls.
Source: Read Full Article