Big Brother Blowout: Final Veto Winner Picks Final 3 — Betrayal? Loyalty? Upset?
The final Veto holder of the season determines who gets evicted and who makes Final 3 — plus, Cirie hits jury house with strong opinions and Season 24 winner Taylor returns to weigh in on Final 4.
Felicia wasn't out of moves just yet heading into this final Veto competition of the season on Big Brother. Nominations were basically irrelevant after Bowie jane's Head of Household win because whoever wins the Veto is the one not on the Block — and the sole vote to evict!
As we saw last week, a win wasn't the only way that Mama Fe could punch her ticket to Finale Night. There were already cracks forming within The Minutemen. Matt and Jag have both previously discussed turning on one another.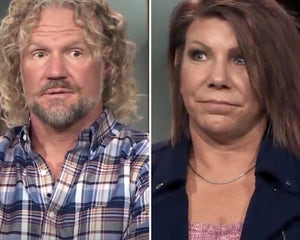 Meri Brown Slams Kody Over Estrangement: 'Screw Him, He's Not Worth It'
They seemed to know that their best chance of winning was to not sit next to one another. But would either of them take that shot if given the opportunity? Of course, Felicia's best option would be to secure her spot because the one of them would have to be evicted.
Honestly, we weren't even sure who she'd pick, if given the chance. Jag is an obvious competition beast, but Matt has played an incredible social game and has a pretty good comp resume, as well. As for Bowie, the barrister had better be preparing one hell of a final argument.
Tonight's episode also featured a check-in with the jury as Cirie joined them and dropped incredible shade on Jag's impressive tally of competition wins, noting that he's "playing against two senior citizens, one airhead, and one idiot."
Victory for any of these final four is not assured. In fact, Mama Fe might have the strongest chance at a win at this point. If she can overcome hitting the Block that many times and make it to the end — well, we all saw what Taylor Hale did last season.
Speaking of Taylor, she dropped by this week too with some thoughts on the Final 4, an update on her relationship with Joseph, and talked about her burgeoning television journalism career with Entertainment Tonight.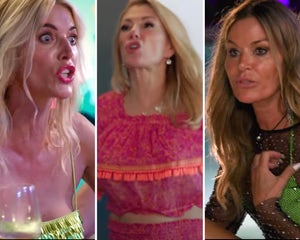 Ultimate Girls Trip: RHONY Legacy Trailer Teases Explosive Feuds, Nudity and a New Pirate
Nomination Shadiness
We've seen some shady things before, but Jag and Bowie orchestrated one of the shadiest yet with their decision about who she should nominate this week for eviction. Ultimately, it doesn't matter, but she still wanted to honor the Final 2 she and Jag recently made.
As such, Jag — who has been borderline diabolic evil in this game lately — came up with a fake pick-a-number game. They pre-gamed the solution and then waited.
When The Mafia came together to talk about who should go up on the Block out of Matt and Jag, Jag "innocently" threw out the idea of the boys picking a number and whoever was closer to Bowie's number would be safe.
Of course, as they'd already planned this in advance. Matt had no chance of winning. And so, through deceit from his closest ally in the game, Matt's perfect streak of never going on the block was shattered. Bowie, meanwhile, retains hers simply because Matt and Jag were afraid of upsetting her by nominating her several weeks running.
It's hard to imagine them feeling true loyalty to her at this point, but we may also be beyond loyalty. The $750,000 is looming closer and closer, so loyalty may not matter at all. It's all about who you can beat at the end. It's definitely not super obvious this season.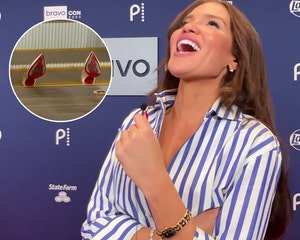 RHONY Star Brynn Whitfield 'Mortified' by Hilarious BravoCon Mishap as Escalator Eats Heels (Exclusive)
Final Veto, Final Decision, Final 3
This was the main competition that mattered this week, after Bowie secured her spot with that HOH win. If she won, she could decide to either honor The Mafia or pull Mama Felicia down and give Mama Fe say as to which of the boys went home.
If Matt won, he'd take himself down, but would he vote Mama Fe out or his boy, Jag? He seemed in Diary Room sessions to be down to keep Jag, but in the moment, what would he do? And what would Jag do if he won? He was ready to cut Matt, and it would guarantee him a stronger chance of winning his way to the end with Mama Fe in the house.
But first, the competition itself. It was a brutal variation of the usual counting days comp that sees Houseguests having to remember key events in the house and not only put them in chronological order, but assign the correct days to them, as well.
At least they had number tiles so those possibilities weren't endless. But there were a lot of moments, and it was more than just the competitions everyone studies for. It was also innocuous moments like when Cory wore Blue's clothes and Red's birthday.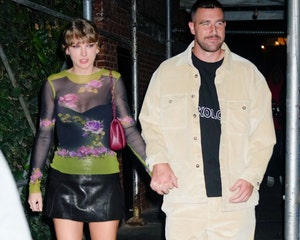 Here's What Celebs Have Been Saying About Taylor Swift and Travis Kelce's Relationship
We saw different strategies to start, but we'll never know if anyone else was close. In the end, Jag pulled off his record-seeing seventh Veto win, taking sole ownership of that title, and tied Janelle Pierzina for most competition wins at all.
Now, it was down to what he would do. He owes his life in the game after Matt's Power of Invincibility saved him from a unanimous eviction long ago. He and Bowie have done as much as Matt since then in keeping The Minutemen safe, so does that loyalty hold?
They had a Final 2 as well, but Matt would be tough to beat in the end. Felicia did her best to implore Jag to see that his safer path to victory would be to get Matt out. After all, doesn't he think Fe and Bowie would both be easier to beat?
We're not so sure, but Jag was definitely torn. Ultimately, he stayed loyal to The Minutemen and The Mafia by keeping Matt in the game. It was, on one hand, a dangerous move. On the other hand, it's going to be easer to defend his social game to the jury if he doesn't betray everyone. By staying loyal to Matt, who saved him, that might allow the jury to overlook his betrayals of all of them.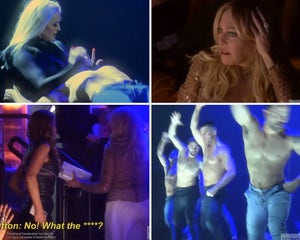 Magic Mike Cast Teases RHOBH Drama at Vegas Show: 'What the Hell Is Happening?!' (Exclusive)
Houseguest Report Cards
Jag Bains (25, truck company owner) surprised us tonight because we really thought he'd choose the easier path to the end over loyalty. Now, if he's being loyal as strategy to convince the jury he can be loyal, then it makes more sense. His game has been ruthlessly calculated for weeks, so it would be shocking if sentiment derailed it. If so, it could derail his whole season. As it stands, though, he's probably in the best position because it does seem as if Bowie and Matt would take him to the end, even if he were to lose. [Grade: A]
Matthew Klotz (27, deaflympics gold medalist) is back in the mix, as he and Jag are basically inseparable at this point. If they don't take each other out, it could be a toss-up and come down to who argues their story better. Jag has been the stronger orator to this point, but Matt has made zero enemies in the house and was seen as extremely trustworthy and honest. He needs to argue his independent game and strategy to overcome Jag's game, unless the jury is angry in which case he wins. [Grade: B]
Bowie Jane Ball (46, barrister/DJ) is more loyal to Jag than she is to Matt. We don't think she would cut him at this point, as that would be a big part of her argument at the end. As such, Matt has at least one person who'll definitely take him out, and another in Jag who would seriously consider it. And both have a solid chance of winning a competition to take that shot. Still, even if she makes the Final 2, we don't see Bowie being able to argue her way to a win unless the jury is extremely bitter (and that's mixed right now). [Grade: C+]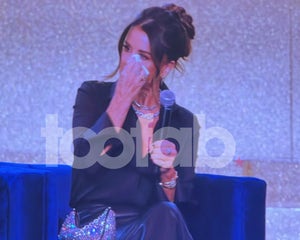 Kyle Richards Breaks Down In Tears Over Mauricio During Emotional RHOBH Panel at BravoCon (Exclusive Video)
Felicia Cannon (63, real estate agent) going home tonight was actually a bit of a shock — especially after Jag won. We really thought she was a shoe-in-for the Final 3 because she would be considered easier to beat in the final HOH competition. Now, all three remaining Houseguests are strong competitors. Felicia would have stood a strong chance of winning this game if she could have made it to the end with a story like hers. [Grade: B-]
Jury Chatter
"She is no threat competition-wise. Ultimately, Cirie being here makes sense for one person and one person only and that person is Jag." –Cory (in DR)
"Instead of him keeping an ally, he does exactly what Jag wants him to do." –Cirie (about Matt nominating her)
"I would give Jag that same congratulations if he wasn't playing against two senior citizens, one airhead, and one idiot." –Cirie (about Jag winning his sixth Veto)
"Matt better win or he'll be here soon." –Cirie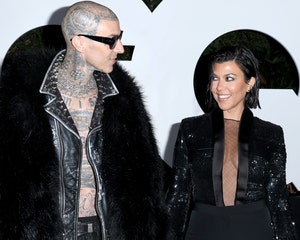 Kourtney Kardashian & Travis Barker Welcome Baby Boy
Taylor Chatter
"Alright, you and Joseph [Abdin], what's the status?" –Julie (to Taylor)
"Look, Jaylor lives, we're just not a romantic couple. He's my best friend in the world." –Taylor
"This might sound a little controversial, but I think getting rid of Reilly was the best thing. Look, Matt is still wrapped around that girl's finger, crying over her HOH letter. I think Reilly would have had a cult running after her, so it was probably good to get hour out early." –Taylor (best move)
"Getting rid of Hisam. Hisam was a strong soldier for that side of the house and I don't think we would have seen the game that we're seeing right now had he stayed around." –Taylor (worst move)
"In defense of Bowie Jane, she's had three comp wins, she's never touched the block. I don't know. I'm just curious. If she were a man, would we be talking about her game in a different way?" –Taylor
"Look, Jag is an absolutely comp beast this season. He has been winning against some people who aren't as strongly competitive against him, but I think he does have an argument to advocate for his name. If he can stand up on finale night, if he gets there, I want to hear his argument." –Taylor
"Listen, I might have to buy some stock in mustard seeds if this works out for her. Look, that is my fellow blockbuster. There's always an argument that can be made for letting other people run amok around you while you sit back and let people go crazy." –Taylor
"I think Matt has the best combination of social game and competition wins. He also has not burned as many bridges outside in the jury house like Jag has, so I think he can stand up, make a good argument for himself and show that, look, if finale night comes around and he says, 'Jag, you won competitions but you're only here because I saved you,' I think that's a trump card." –Taylor
"You can make an argument for comp wins, but the comp beast on my season was sitting in the jury house and look who won." –Taylor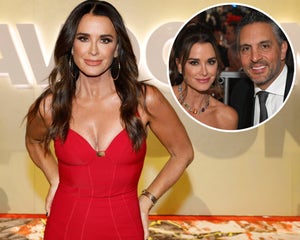 Kyle Richards Uses Word 'Divorce' While Addressing Mauricio Umansky Situation at BravoCon (Exclusive)
House Chatter
"I have an idea. Bowie, think of a number 1 to 100 and whoever is closest gets to not be on the Block." –Jag (to Matt and Bowie about nominees)
"77." –Matt
"73." –Jag
"Well, it was 70. I don't know how you both did 70s." –Bowie
"Okay, you say I'm thinking of a number 1 to 100, whoever's closer. And say something that's closer to what I said." –Jag (to Bowie 12 minutes earlier)
"He can't be mad at me or Bowie because he thinks this was just a game of luck and I beat him fair and square. Or not so fair and square." –Jag (in DR)
"I feel bad for this trick on Matt but it really doesn't matter. One of us three win the Veto and we can send Felicia off to the jury house and the Mafia will make the Final 3." –Bowie (in DR)
"I did not come this far just to make it this far." –Jag (in DR about POV competition)
"I totally trust Jag, but there's a part of me that's still nervous." –Matt (in DR after POV)
"This is a $750,000 decision. Your biggest competitor is still here. If you leave him here, you take the chance of sitting next to him on finale night. I know you guys have been a duo all the way through. These guys that win, they let their duo go." –Felicia (to Jag)
"Competitively you've outplayed him. Relationship-wise, I don't know." –Felicia (to Jag)
"I came in to be the first Sikh winner. So do I make the smart game move or do I throw that away and just stay loyal to Matt. I don't know. It's such a tough decision, and I feel like I want to throw up every time I think about it." –Jag (in DR)
"He may have just given away his $750,000." –Felicia (to Julie about Jag)
"See, they all knew I could beat them." –Felicia (after watching goodbye messages)
Big Brother concludes with a recap and Part 1 of the final HOH competition Tuesday at 8pm ET, and a live two-hour finale on Thursday at 8pm ET on CBS.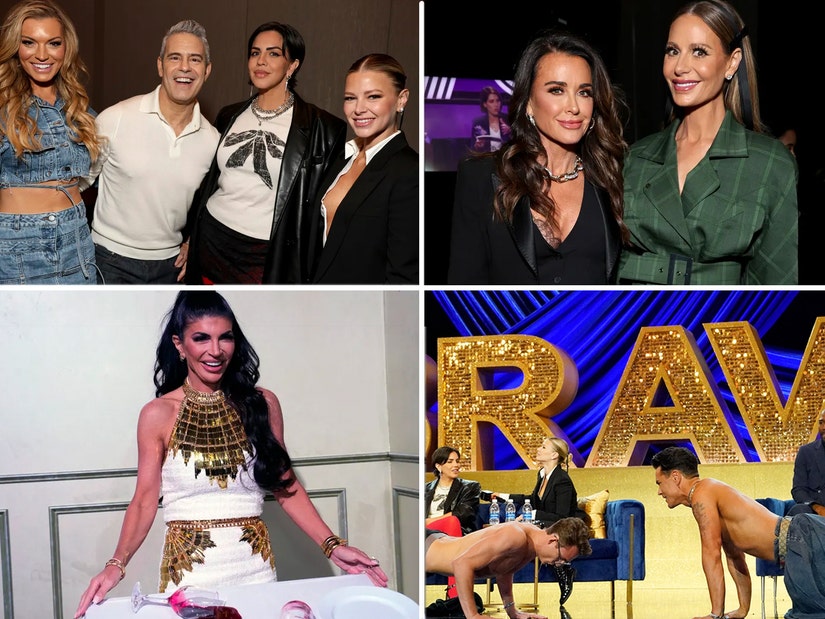 Source: Read Full Article