Ana Armas Who Portrayed Manilyn Monroe's Role On Netflix Wears Almost $1.3 Million White Gold And Diamond Jewelry
Netflix has released a new trailer for Blonde, an upcoming biopic starring Ana de Armas as pop culture legend Marilyn Monroe. Inspired by the bestselling historical novel of the same name written by Joyce Carol Oates, Blonde will explore how the Hollywood industry's violence led Monroe to lose her sense of identity.
Netflix's new film Blonde takes a fictionalized look at Monroe's life, exposing both sides of her story. Yes, in the public eye Monroe was a sex symbol that inspired millions of women to dream about fame and fortune—and she became one of the most iconic figures in pop culture history. However, she also had to deal with being trapped in a brutal line of work that used her body to sell new products and pushed her to shape her identity according to public expectations. That's why Blonde will show some of Monroe's most iconic parts in a new light—exposing issues that are still present today in Hollywood.
The final words spoken in the trailer for Blonde couldn't be more poignant. From the acclaimed director of The Assassination of Jesse James by the Coward Robert Ford and episodes of Netflix's Mindhunter, Andrew Dominik's Blonde is making its world premiere at the Venice Film Festival.
"Marilyn Monroe only exists on the screen."
Based on the bestselling novel by Joyce Carol Oates, Blonde is Netflix's first NC-17 film. No stranger to the big screen or tabloids herself, Ana de Armas plays Marilyn. The film traces a throughline from the beginning of her volatile childhood as Norma Jeane Baker and up her rise to mega-stardom as Marilyn Monroe. Looking past the ratings controversy and release delays, all eyes are on the scintillating diamonds in the film. Recreating such iconic diamond moments was no easy task for the film's costume designer Jennifer Johnson, who tells Only Natural Diamonds that it required extensive research to find pieces that fit the bill in person while also looking just as convincing on screen.
RELATED: The 10 Highest-Grossing Ana De Armas Movies, Ranked
According to Natural Diamond, we can expect to see jewelry-wise in the upcoming film Arguably the most famous blonde of all-time, Monroe, onscreen, the personification of glitz and glamour, a far cry from her troubled personal life. As such, there was incredible pressure on the costume design team to 'get it right' and do Marilyn justice in this adaptation. According to Johnson, it was the scene where they recreated Marilyn's iconic "Diamonds Are A Girl's Best Friend" number (originally in the movie musical Gentlemen Prefer Blondes) that was the hardest to recreate. "We didn't have the budget to build the pieces from scratch. I needed to convincingly recreate the illusion of an exact match," notes Johnson. "The quality of the costume pieces we were finding just wasn't right." With every morsel of detail as important as the next, the high definition cameras left nothing to the imagination. It was at this moment that Johnson and her team turned to the Swiss luxury watches, accessories, and fine jewelry house, Chopard, for some serious bling. "Chopard was incredibly helpful and lovely to work with!" According to Johnson, due to the nature of the set, the team couldn't get approval for an armed guard each time Marilyn Monroe wore real diamonds. Alas, Johnson and her incredible team went back on the great hunt for costume pieces they could incorporate to assist in piecing the looks together, one stone at a time.
"My brilliant assistant Alyson Wegner found David at House of Fisher in West Hollywood. David has this incredible collection of vintage designer costume jewelry," says Johnson. "He dug deep into his collection – choosing pieces that had once belonged to Catherine Deneuve! He helped piece together a very close match and was very generous while working with our small budget and insane time frame!!!"
According to Johnson, Ana began her creative process of choosing jewelry for the film, her goal from the start is to always focus on the details. "I kept in mind that not only were we recreating a lot of Marilyn's actual looks, but that I also needed to make sure the pieces I chose worked on Ana and that she felt comfortable and completely transformed when she stepped into Marilyn. The jewelry had to feel at one with her."
Ana also gives us jewelry lovers looking to recreate their own "Marilyn Monroe" Jewelry look, "Well, if you have the budget, start with Chopard!" If you'd like to go the vintage route or simply want to scour vintage pieces for inspiration, Johnson recommends diving into the thousands of listings on Etsy. "In the settings, broaden your search to include "internationally" as there are a lot of gems (mostly costumes) to be found!" Johnson suggests looking at The Real Real for options for a plethora of real fine and designer costume jewelry. If you're looking for a treasure trove of designer vintage costume pieces, she suggests you run to check out the House of Fisher in West Hollywood on your next trip to L.A."
According to Ana, the pieces of jewelry she wore on the film were too many to count, "In my mind's eye it felt like a dazzling amount! The most spectacular amount is when Marilyn Monroe sings Diamonds Are a Girl's Best Friend! Too many to count!!"
Wilsons' Estate Jewelry 1980's vintage diamond and 18k gold earrings – $1,650
Belperron- $172,500
Tasaki – $500
Piaget – $27,707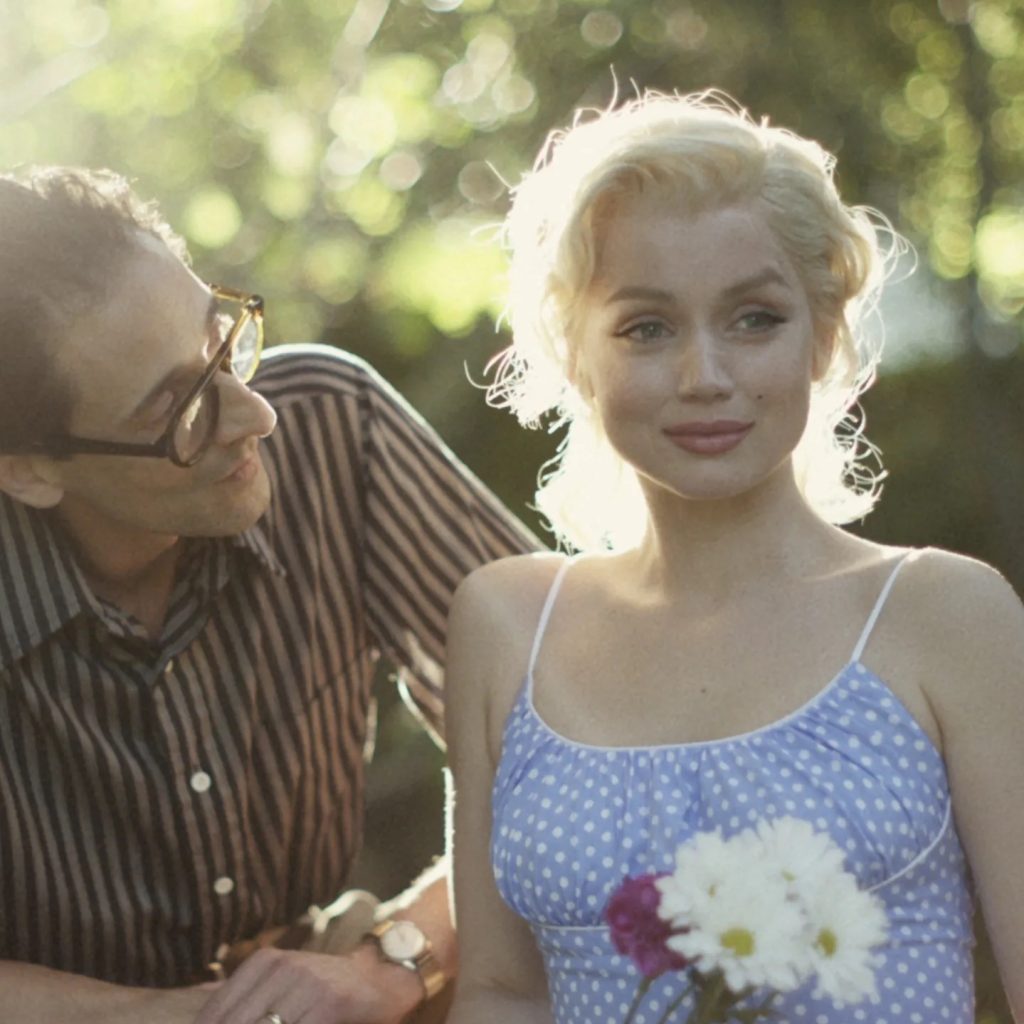 Hirotaka – $775
Garrard – $740,214
Verdura – $365,000
Cartier – $59,588
READ NEXT: Kim Kardashian Plans To Sell Her Home In Hidden Hills California For $5.3 Million
Sources: Natural Diamond, Collider
Source: Read Full Article