Alexandria Ocasio-Cortezs Tweet On Being Called This Has Twitter Divided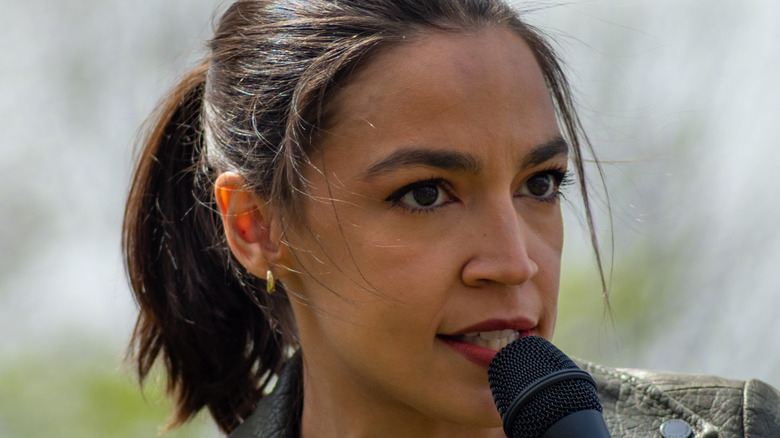 James Andrews1/Shutterstock
By Hope Ngo/Sept. 13, 2021 12:18 pm EDT
When Alexandria Ocasio-Cortez was elected representative for New York's 14th District in 2018, she made history by being the youngest woman to be elected to Congress in the history of the country (via CNBC). And while she may have aged and become more mature since then, she's got nothing on Alaska Representative Don Young (R), who has served 47 years and 10 months so far and is 87 years old (via Oldest.org).
So it should come as no surprise that, from time to time, these long-serving, older politicians might come up against the younger, outspoken Ocasio-Cortez, who this weekend fired a verbal shot at fellow Democrat Joe Manchin; he had responded by referring to her as "young lady" when he tried to deflect her criticism of him (via The Hill).
"In Washington, I usually know my questions of power are getting somewhere when the powerful stop referring to me as 'Congresswoman' and start referring to me as 'young lady' instead," Ocasio-Cortez tweeted. 
She then asked her followers to think about what would happen if the shoe were on the other foot. "Imagine if every time someone referred to someone as 'young lady' they were ask responded to by being addressed with their age and gender?" she wrote in her Twitter thread. "They'd be pretty upset if one responded with 'the old man,' right? Why this kind of weird, patronizing behavior is so accepted is beyond me!" 
Alexandria Ocasio-Cortez was left seething by Joe Manchin's comment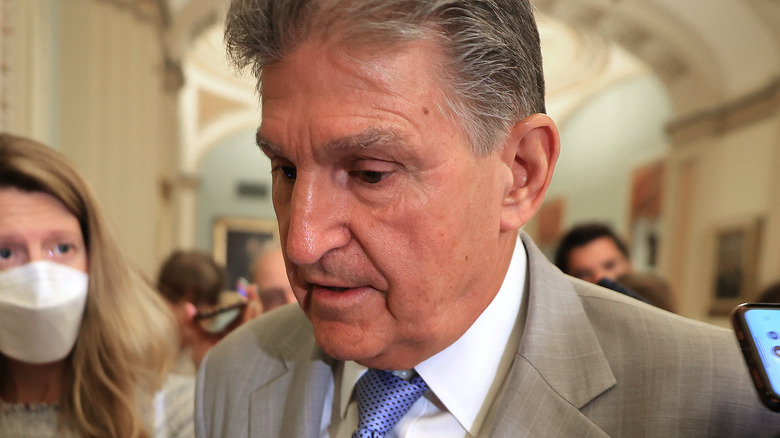 Congresswoman Alexandria Ocasio-Cortez had accused Senator Manchin of having weekly pow-wows with representatives from energy conglomerate Exxon and he had denied those allegations during an interview on CNN, saying "I don't know that young lady that well. I really don't… we have not had any conversations. She just speculating and saying things because she wants to" (via The Hill).
The tit-for-tat was triggered by Manchin's reluctance to support his party's social spending bill, which has been set at $3.5 trillion.
His comments didn't pacify supporters, who sided with the stylish congresswoman. "Ah that's a sign of their desire for control, keep it up congresswoman," one supporter tweeted. "Isn't it funny how a younger person's age gets emphasized when someone's intelligence feels threatened," another said. 
But there were those who felt Ocasio-Cortez could have been making a mountain out of a molehill. This Twitter user pointed out that, "I think it's a decent principle to treat our elders with respect. Yes sometimes more seasoned individuals refer to people as young lady or young man. While maybe a tad bit annoying, I don't think it gives cause for a major social change." Another supporter called on the congresswoman to keep her eye on the ball, saying, "Alexandria this is not important. We all agreed with you about Manchin. I usually don't agreed [sic] with you but you made valid points about his refusal to vote for voting rights. Stay on that path."
Source: Read Full Article