14 best dash cams you can buy for your car in 2021
AS illustrated by their increasing popularity in the UK, the best dash cams are an extremely useful tool for modern drivers.
Dashboard cameras have split opinions though: some drivers love them, while others are less keen.
However, some insurers have sweetened the deal by creating a list of approved cameras that will earn drivers a discount off their insurance if installed.
When looking at dash cams, you're looking for optimum resolution in low-light and night conditions, because there's no point in recording if you can't make out the footage after the event.
Read on for our pick of the best dash cam models to buy this year.
We tested: Garmin Dash Cam Mini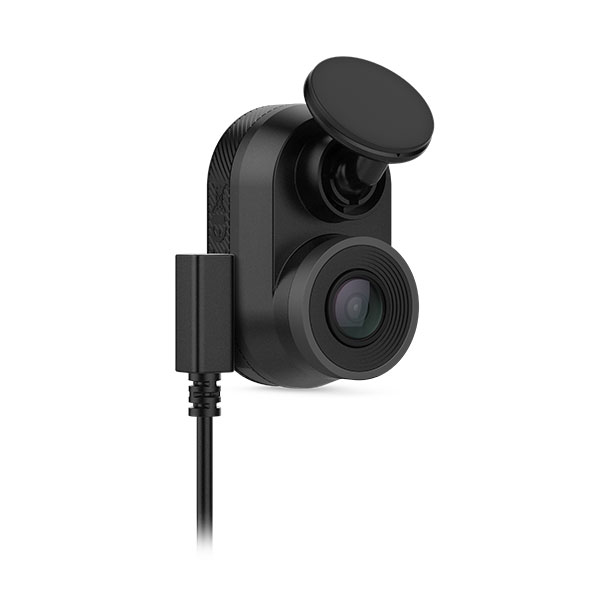 Garmin Dash Cam Mini, £88.65 at Amazon – buy here
At £89, Garmin's Dash Cam Mini is one of the cheaper models we tested. That's because, unlike most of the others, it doesn't have a screen. That might but some buyers off, but we were a fan of the setup — the lack of screen means that the device is minimalistic, consisting of nothing more than a camera and an arm to attach it to the window. Dare we say it looks sort of… cute?
The Dash Cam Mini measures just 5.3cm in height and 3.1cm in width — we'd put it at about the size of a custard cream. That means that it fits very neatly behind your review mirror, and you can install it, fit the wires neatly around the fascia of your car, and completely forget about it.
The device is controlled through an app, Garmin Drive, where you can see what your dashcam sees, share video (which has 1080p footage of a 140° view) and take photographs, should you wish.
However, it takes care of most duties without need for intervention — it'll automatically record any incidents, and if you're willing to splash out an extra £29.99 on Garmin's Parking Mode Cable, it'll record everything that's happening when your car is parked, too.
Overall, this was one of our favourite devices — small, easy to install, and even easier to use. It does everything a good dash cam should do: add to your feeling of security while adding very little to your level of stress.
We tested: Thinkware T700
Thinkware T700 (front and rear dashcam), £349 at Amazon – buy here
When we spoke to Thinkware, it told us that it makes devices for people who know exactly what they want from a dash cam — oftentimes, people who are looking to upgrade, rather than enter the fray for the first time.
The brand doesn't carry the same name recognition in the UK as, say, Garmin or Nextbase, but it has found wide success in countries where dash cams are the norm rather than the exception: in South Korea, 70% of all vehicles have a dashcam, and Thinkware claims that 25% of the South Korean population (which equates to around 13m people) own a Thinkware device. So while you may not have heard of the brand, don't doubt its credentials.
You can tell from the word go that the device means business — though it is elegantly designed, its stout, boxy design is also confidence instilling. It seems like the sort of device that will stand up to any wear and tear that might be thrown at it.
Like the Garmin, it doesn't have a screen, meaning that it obstructs less of your view than you might expect. It attaches to your screen using 3M tape, and Thinkware warned us to use this sparingly, as you'll have a nightmare trying to get it off without the help of adhesive remover.
As you might expect from a dashcam that costs £349 but doesn't have a screen, The T700 also functions differently from most dash cams. Like the other screenless camera we used, the Garmin Dash Cam Mini, playback of footage is accessed through an easy-to-use app, Thinkware Connected LTE, which is currently only compatible with the T700 — one of the perks of splashing out on the device.
And don't worry that there's no screen on the T700 — we actually liked it, due to the fact that it made the device wholly non-distracting while driving. The device is designed to be hardwired into your car's fuse box, which means that it will function even when the ignition is off, although you can purchase a OBD II power cable that allows you to do a more temporary installation.
The T700 functions with help from a Vodafone Smart Sim, which comes at no extra cost and allows roaming in 90 countries. You don't have to be an existing Vodafone customer to use the Smart Sim, and it enables a bunch of smart features including the ability to automatically message an emergency contact in the event of a collision.
There's no doubt that purchasing the T700 is a leap — it's designed for people who find the Nextbase 622GW to be wanting — but if you're serious about dash cams, and you're looking to find one of the best that money can buy, this is for you.
We tested: Garmin 66W Dash Cam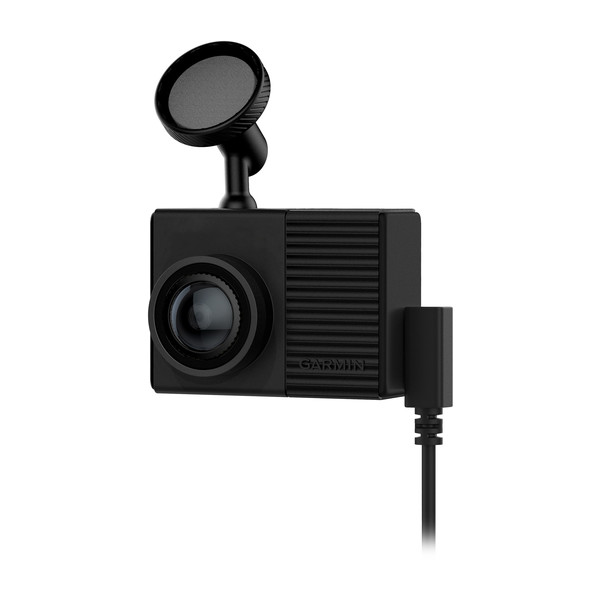 Garmin 66W, £198.97 at Amazon – buy here
At the other end of Garmin's dash cam spectrum is the 66W, which costs a little more than double the price of the Dash Cam Mini.
As you'd expect, therefore, it comes with a number of upgrades. The most noticeable of those is a 5.1cm screen, which is controlled fairly easily with four buttons down the side of the device. Other improvements include a higher resolution (1440p rather than 1080p), a 180° view of the road (as opposed to 140°) and voice control, although we don't really know what you'd want to talk about with your dash cam.
Another purported benefit is a host of warnings and alerts — namely, forward collision warnings, lane departure warnings and "go" alerts, which tell you when traffic in front of you is moving.
Firstly, these all feel like things that qualified drivers should be able to spot without the help of a device. Secondly, we found them to be rather trigger happy — especially the forward collision warning, although that could cast more aspersions on the quality of this reviewer's driving than Garmin's technology. And, if they do happen to annoy you, it's easy to turn them off.
Like the Dash Cam Mini, you can wire this up to your car with Garmin's parking mode cable for 24/7 surveillance, and like the Dash Cam Mini, you can control it through the very useful Garmin Drive app.
We tested: Nextbase 622GW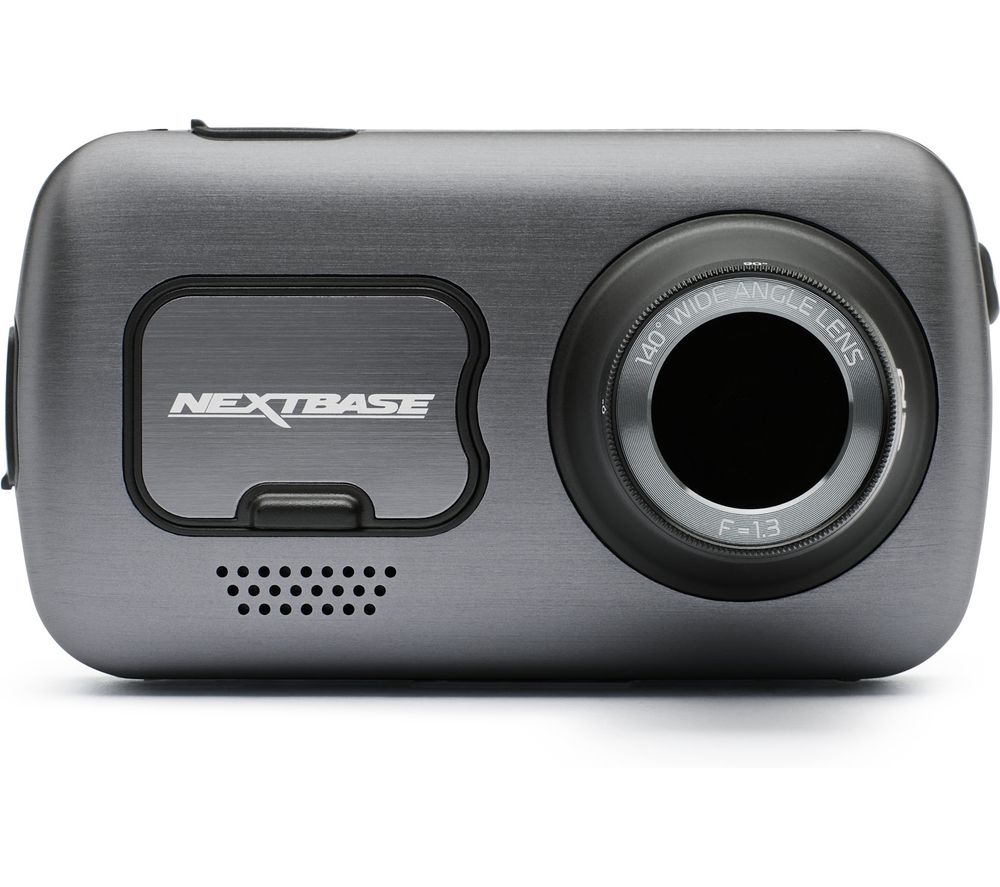 Nextbase 622GW, £249 at Amazon – buy here
The Nextbase 622GW comes with all of the bells and whistles you'd expect from a £249.99 dashcam, including 4K resolution, enhanced night vision, image stabilisation and an Extreme Weather Mode.
However, it does come with some unexpected features — most notably, it's the first dashcam to be installed with What3Words, a service that can pinpoint your location anywhere in the world to a 3m square, using a random combination of words.
For example, if you happen to get lost in Buckingham Palace (easily done, we're sure) one of the phrases would be "fences.gross.bats".
All in all, we found it hard to argue with the fairly common opinion that the 622GW is the best dash cam around (and, if you believe Nextbase, the most in-demand dash cam on the planet).
It's extremely easy to use — especially considering its wealth of features — and it produces, by some distance, the most cinematic footage of the dashcams on this list, thanks to features including super slow motion and enhanced night vision. If you're planning on shooting a car chase scene for a movie then this is the device for you.
However, you could get any number of things more entertaining than a dash cam for the same price, so you've got to have fairly deep pockets to consider this one, or perhaps work in a job in which you need such a sophisticated device, like a taxi driver or driving instructor — or perhaps an F1 driver.
We tested: Nextbase 222GW
Nextbase 222GW, £79 at Amazon – buy here
For those who want a Nextbase device (it's the brand at the top of the dash cam game, after all) but don't want to splash out on the 622GW, the 222 could be the perfect fit.
It costs just £79.99, less than a third of the cost of the 622GW, but still ticks all the boxes, with 1080p quality at 30fps and 720p quality — which will be more than sufficient for most users — at 60fps, making footage extremely smooth.
Unsurprisingly, though, it does lack some of the panache of the 622GW's video, lacking features such as image stabilisation, while the night vision is sufficient rather than sublime. We tested the 222 immediately after the 622GW, meaning that the difference between them seemed stark, but we think that without that head-to-head comparison, most users will find the quality and clarity of the 222's footage extremely good value for money.
Other fancy bells and whistles are absent too, such as Alexa and What3Words integration, but if you fall into the camp that believes dash cams should serve a singular purpose, and that they should serve it at a reasonable price, then it's unlikely that this will bother you.
We tested: Kenwood DRV-A601W
Kenwood DRV-A601W, £229.95 at Kenwood – buy here
The Kenwood DRV-A601W is one of the better models that the brand makes, and it's by far the brand's biggest seller — and considering it sells through a number of car manufacturers including the VW Group (which owns a slew of brands including Skoda and Seat, as well as VW), Nissan and Renault, that's a fair accolade.
It was also recently awarded a "recommended buy" accolade by AutoExpress magazine, which is seen as a badge of honour among those in the know.
As you'd hope for from a device that costs £180 minimum (it's more if you choose the rear camera package), footage is 4K, and is unlikely to leave you wishing for higher quality. However, it is separated from the admittedly more expensive Nextbase 622GW by a lack of features such as enhanced night vision and voice control. As we said earlier, though, we're not sure what you want to say to your dash cam anyway.
Therefore, the decision between Kenwood and Nextbase primarily comes down to how much you value such technology. If you want to save £70 and feel like some of the 622GW's more luxury accoutrements are superfluous, then we'd say that this is the dash cam you should be looking to buy.
Thinkware U1000
Thinkware U1000, £349 at Amazon – buy here
Thinkware's U1000 is a 2-channel device coming with all the features of its predecessor, the Q800PRO, plus some additions.
With a 4K UHD resolution for its front-facing camera and a 2K QHD resolution for its rear one, the U1000 is one of the highest resolution two-channel dash cams available right now.
The recording options are also varied, with the possibility of specifying both resolution and frame rate.
In addition, the U1000 comes with a handy energy saving parking Mode, which monitors systems via the G sensor.
The device also continuously monitors the Health and status of the vehicle battery and shuts down automatically if it detects any issues.
Thinkware's U1000 also offers various advanced driver safety features for UK drivers, including speed camera database, forward Collision warning System, vehicle Departure Warning, lane Departure Warning, emergency record button with built-in GPS and G-sensor incident detection.
BlackVue DR900X-1CH
BlackVue DR900X-1CH, £399.95 at Amazon – buy here
A flagship dash cam in every sense, the BlackVue DR900X-1CH offers an ultra-wide lens and a 162° viewing angle.
It also features an 8-megapixel CMOS sensor capable of capturing 4K ultra high definition video, and dual-band Wi-Fi connection to smartphones via the BlackVue app.
In this regard, the DR900X-1CH is particularly performant, with multiple cloud capabilities, including remote live view, playback of recorded video clips remotely and back-up to the cloud or your phone.
The device can also be upgraded to full always-on cloud connectivity, with the addition of the BlackVue CM100LTE, a plug-in external connectivity module and data SIM.
The DR900X-1CH package is one of the most comprehensive on the market, and includes a front camera, a cigarette socket power cord, a hardwire power cord, a rear camera connection cable, adhesive pads for mounting bracket, a pry tool, five cable clips, and a 64GB microSD card.
Vantrue N2S
Vantrue N2s, £189.99 at Amazon – buy here
Selling for under £200, the Vantrue N2S is one of the most affordable yet reliable middle-range dash cams money can buy.
With a remarkably clear internal cabin view both at day and night, and solid recording capabilities, the N2S is a great camera for the price.
Front camera resolution is up to 4K, but with a maximum of 1440p in dual-camera mode. Front field of view is 155 degrees, with 165 degrees for the cabin's field of view.
The N2S also comes with built-in GPS and gyroscopic data recording, but unfortunately lacks Wi-Fi or smartphone app connectivity.
The built-in sensors, however, allow for four different parking modes, automatic recording when the can engine starts, and speed tracking.
Viofo A139
Viofo A139, £259.79 at Amazon – buy here
The Viofo A139 is mainly designed for professional drivers interested in monitoring the inside of their cars.
Because of that, it offers full HD recording capabilities, with six infrared LEDs to make sure footage is captured even when light conditions are very poor.
The Viofo A139 is a three-channel dash cam, however, and so it also offers a front and rear view, with resolutions of 1440P and 1080P respectively.
The dash cam's internal mic is pretty solid, but Viofo offers support for external microphones too.
A voice notification system is also installed in the cam to allow for camera status updates, as well as an anti-glare polarizing filter to reduce reflections.
Thinkware F800 PRO
Thinkware F800 PRO, £229 at Amazon – buy here
Thinkware's F800 PRO dash cam is available as a single, front camera, or in a front+rear camera combo.
It also comes in two separate versions: hardwire or plug & play respectively. Both variants can record at 1080p.
In terms of additional specifications, both front and rear cameras have a 140° wide angle view and 30fps recording capabilities.
Thinkware's F800 PRO also offers a solid parking mode, as well as several safety features, including forward collision warning system, vehicle departure warning, and lane departure warning, among others.
Like most Thinkware products, the F800 PRO comes with free UK based customer helpline and a two-year product warranty.
Rexing V1 MAX 4K
Rexing V1 Max 4K, £119.99 at Amazon – buy here
The REXING V1 MAX offers some interesting specs at a very reasonable price.
This front and rear camera combo can record footage at 170 degree and in 4K with wide dynamic range, thus allowing for decent results even in low-light situations.
It also has built-in GPS and WiFi, with a solid mobile app to view and manage dash cam recordings in real-time.
Thanks to its parking monitor feature, the dash camera will automatically turn on and record a 20 second video when the car camera detects vibration.
A 24/7 time lapse video feature is also available, allowing for complete monitoring of your vehicle around the clock.
Nextbase 522GW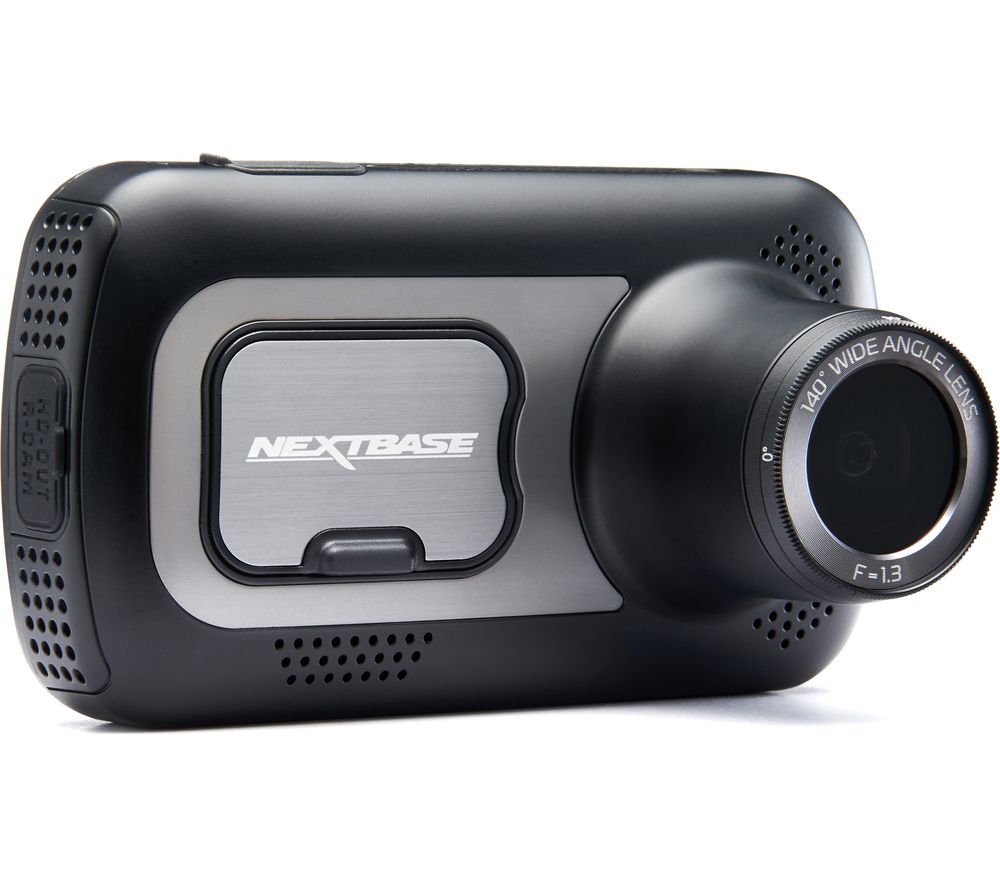 Nextbase 522GW, £159 at Amazon – buy here
Nextbase's 522GW is undoubtedly one of the most exciting dash cams currently on the market.
The device can record in either 1440p at 30fps or 1080p at 60fps, both with good results.
The main feature of the 522GW, however, is its built-in compatibility with Alexa, which allows for a number of voice commands.
These include recording an incident, asking for directions, playing music and making calls, among others.
The 522GW dash cam also comes with an Emergency SOS feature that can alert the emergency services to the vehicle's exact location if a serious accident is detected and the driver is unresponsive.
Zenfox T3 3CH
Zenfox T3 3CH, £209.95 at Amazon – buy here
As the name implies, the Zenfox T3 3CH is a 3-channel dash cam covering action to the front, rear, and inside of your vehicle.
The front unit has a resolution of 2560×1440, with 1920×1080 for the interior and rear cams.
The T3 3CH comes with built-in GPS capabilities, which enable auto-configuration of most settings.
It also offers a parking mode detecting disturbances detected by the G-sensors, and a time-lapse recording feature.
In addition, the T3 3CH's wifi capabilities allow for connection with the Zenfox app, which is very straightforward to connect and use.
How to fit a dash cam
Most dash cams are either mounted using either a sticky surface or a suction cup. Halfords recommends fitting it behind the rearview mirror, ensuring that you capture a good view of the road without obstructing your vision.
The easiest way to install a dash cam is to plug it into your 12V cigarette lighter socket, but that can leave a stress-inducing wire tracing the fascia of your car. If you're fine with that then you're good to go, but if you want a tidier setup you'll want to go through the slightly more time-consuming process of hardwiring it into your fuse box.
This may sound a bit daunting, but if you closely follow the instructions supplied with your dash cam, you'll be fine. If this reviewer can do it, trust us — anyone can. If you don't feel up to the task, though, then pros such as Halfords will install it for £35.
How much is a dash cam?
Unsurprisingly there's a huge number of dash cams available, with variations in video quality and software sophistication. One of the cheapest we've tested — and our favourite — is the £89 Garmin Dash Cam Mini, but there are some available online for around £40, like this Pathinglek model. At the other end of the spectrum is the BlackVue DR900X-2CH, which records super high quality 4K video and costs a whopping £495.
What is a dash cam?
A dashboard camera (shortened, predictably, to dash cam), is a device mounted on the windscreen of your car that takes continuous video of the road, with the intention of recording any collisions or incidents that could help in an insurance claim or court case.
They come in varying degrees of sophistication — some simply record the road ahead, while others have front-and-rear setups that ensure any action that happens behind you will be recorded. Many only record while the car's battery is engaged, although some can be set up to record even when the vehicle is switched off.
How do dash cams work?
Footage is continuously recorded onto a microSD card, with all unimportant footage looped over in order to save space. Each loop usually lasts around three minutes, and the units also use GPS data to track
Most dash cams are installed with g-force sensors, meaning they can sense when a collision has occurred and flag the clip so that it is not overwritten. Most are powered by your car's battery, although some have backup power they can rely on.
Are dash cams worth it?
Dash cams can be extremely useful in proving who was at fault in a collision, and they're becoming rapidly more popular in the UK — according to AA data, less than 1% of people owned a dashcam in 2013, a number that rocketed to 25% in 2018. In some countries, it's even higher — In South Korea, 70% of people use a dash cam.
An increasing number of insurers not only accept dashcam footage when considering claims, but offer discounts to those who permanently have a dashcam installed in their car.
If you're planning on giving your car a bit of love, check out our selection of the best car wax, pressure washers, and car polish.
Enjoyed our roundup of the best dash cams? Check out our dedicated Sun Selects motoring section.
To browse our full range of Sun Selects recommendations, be sure to head back to the Sun Selects page.
Source: Read Full Article