Will Big Little Lies Return For Season 3? HBO President Casey Bloys Says It's "Not Realistic"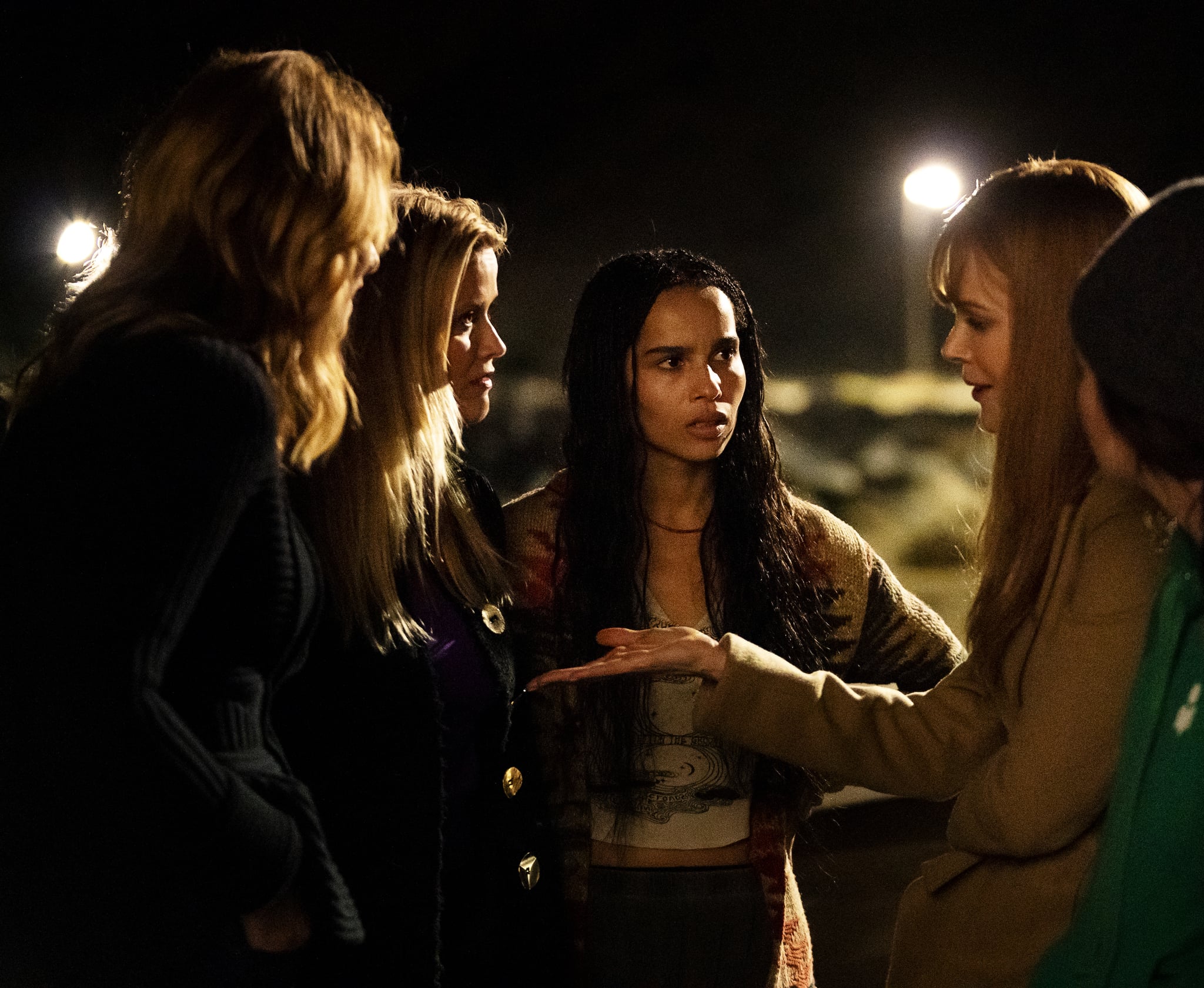 Big Little Lies is heading into its second season finale, which means fans only have one question on their minds: will Jane's bangs ever grow out? KIDDING. With only one episode left, what people really want to know is whether or not the drama will get a third season renewal from HBO. At this point, it's looking like the chances of season three actually happening are slim to none.
"I love this group of people — I would do anything with them, but the reality is, they are some of the busiest actresses working in Hollywood," HBO president Casey Bloys told TVLine. "We have deals with some of them — Nicole [Kidman] is doing her next show [The Undoing] with us. I just think it's not realistic."
Despite acknowledging the fact that leads Kidman, Reese Witherspoon, Meryl Streep, Shailene Woodley, Zoë Kravitz, and Laura Dern are going to be tied up with projects elsewhere, Bloys made sure to tell the outlet that if the stars aligned he'd green light season three in a heartbeat: "Look, if they all came to me and said, 'We worked out all of our schedules!' — then sure, but I just don't think it's realistic."
Since many argued that the show didn't need a second season to begin with — and the season two finale will reportedly wrap up in a way that "feels satisfying," according to Bloys — giving BLL another seven episodes might be overkill. However, it seems Bloys and the rest of the production team are keen to keep their options open.
Source: Read Full Article