Whoa — Let's Chat About *That* How to Get Away With Murder Premiere Shocker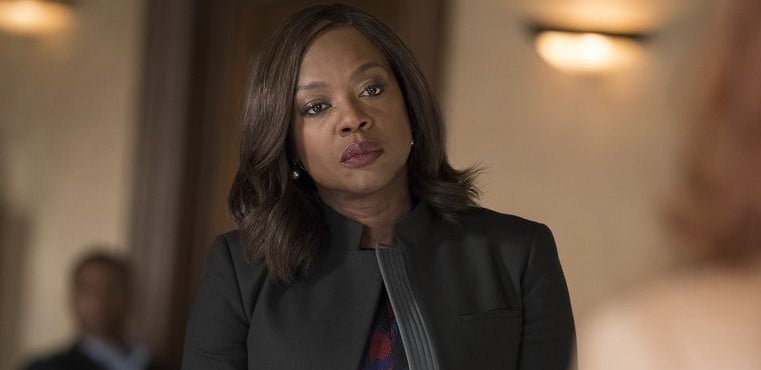 Whoa — Let's Chat About *That* How to Get Away With Murder Premiere Shocker

Warning: Spoilers for the season six premiere of How to Get Away With Murder below!
If there's one thing that can be said about How to Get Away With Murder, it's that the Shonda Rhimes-created ABC drama isn't afraid of going there. In this case, the final season premiere left fans shocked when it wrapped up with what seems like the death of the show's lead, Annalise Keating (Viola Davis). But is Annalise really dead? And how did it all happen?
As the Keating Five Four struggled to figure out how they'd deal with an FBI investigation following the murder of Emmett Crawford (Timothy Hutton) — as well as the disappearance of Laurel (Karla Souza) and Christopher — Annalise comes to a wise decision about the state of her hot mess of a life: she enters rehab. As a reminder, she falls off the wagon in a major way in season five (vodka, cocaine, MDMA, and fentanyl) so Vista View rehab center offers her a place to take a breath and evaluate everything going on. While there she takes part in a group therapy exercise that requires her to visualize her own funeral, a realistic sequence that opens the episode. Unfortunately, by the end of the premiere, a flash-forward suggests that Annalise is dead. For real.
It all happens after she returns to Philadelphia from rehab and meets back up with her students, and Asher tells Michaela that Annalise knew her birth father all along. Michaela, furious, whips around and chillingly tells the lawyer "If that's true, I'm going to kill you." Uh-oh. Then, in a vague scene, we hear the sound of a fire poker hitting someone, and a fountain of blood splatters all over the place. Next thing we know, the flash-forward brings us to a crowd of mourners at a funeral. The camera weaves through the crowd until it reaches a black coffin at the front of the room that has a photo of Annalise inside a floral wreath beside it. A minister at the event then says a final goodbye to the iconic, tough-as-nails HTGAWM character — "We ask you, oh Lord, to lift up our dearly departed Annalise and give her peace. Amen." — suggesting Michaela might have made good on her promise.
Source: Read Full Article