WandaVision Has Already Dropped Hints About the Secretive Marvel Organization, S.W.O.R.D.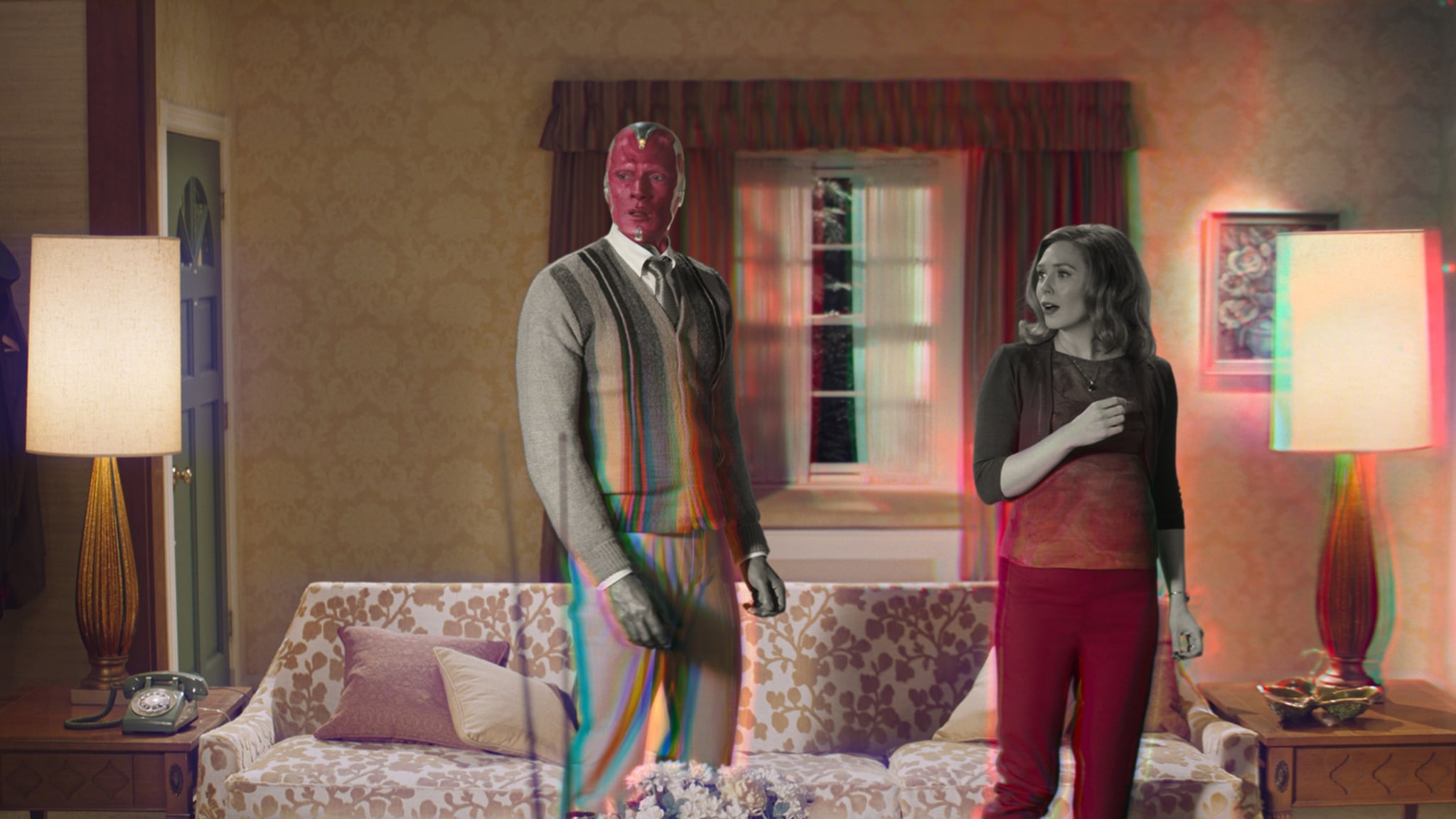 If you've tapped into the Marvel Cinematic Universe at some point this past decade, you've likely heard of S.H.I.E.L.D., but we've got a whole new acronym to pay attention to in WandaVision: S.W.O.R.D. Weaponry puns aside, what is S.W.O.R.D.? In the comics, it's an organization that counters threats of the alien variety — think S.H.I.E.L.D. in space. Let's break down what exactly S.W.O.R.D. does and how it fits into the Scarlet Witch's story and the MCU — the first two episodes have definitely given us hints about it!
In the Marvel Comics, S.W.O.R.D. stands for Sentient World Observation and Response Department. Dealing with out-of-this-world situations, it's a subdivision of S.H.I.E.L.D. (Strategic Homeland Intervention, Enforcement, and Logistics Division). S.W.O.R.D. is even more secretive than S.H.I.E.L.D. as it handles extraterrestrial threats — in fact, it's fairly independent of its parent organization. Its equivalent of Nick Fury (Samuel L. Jackson) is a half-human and half-alien commander named Abigail Brand. Brand and her team of aliens and humans monitor extraterrestrial activity from a space station in Earth's orbit called The Peak.
Source: Read Full Article