Venus Williams and Adam Pendleton Are Working on an Auction to Restore Nina Simone's Childhood Home
American conceptual artist Adam Pendleton and tennis phenom Venus Williams are working together on a charity auction that will raise funds to restore the childhood home of Nina Simone. There are a number of contemporary artists who will be donating works for the cause, including Julie Mehretu, Rashid Johnson, Mary Weatherford, Robert Longo, and many more.
The project is led by the African American Cultural Heritage Action Fund (AACHAF) in collaboration with Sotheby's and Pace Gallery. "Artistic revolutionaries like Nina Simone remind us that art, in all its forms, has extraordinary power," said Pendleton in a statement. "During her lifetime, her music reverberated across continents and generations. It continues to move and provoke people from all walks of life with its beauty, its sincerity and its sheer audacity. The project of preserving her childhood home has been, for me, a powerful reminder of her enduring legacy," he added.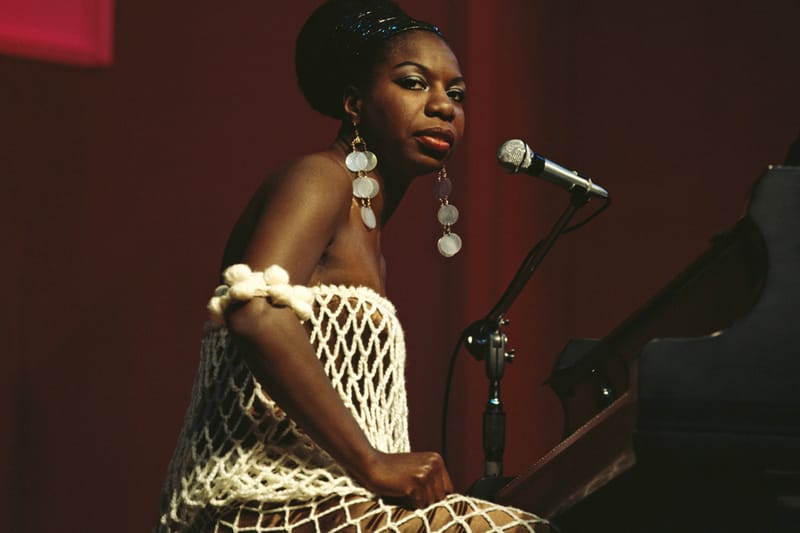 David Redfern/Redferns via Getty Images
Born Eunice Kathleen Waymon in 1933, the artist and activist grew up during the Jim Crow South and was no stranger to racism and misogyny. She would dedicate her life to breaking barriers for women and African Americans through a melancholic blend of folk, gospel, blues and jazz music. Wayman began performing professionally under the name Nina Simone in 1954, fearing that her mother (who was a Methodist preacher) would disapprove of her working in a bar. Four years later, she signed with Bethlehem Records and released her debut album, Little Girl Blue, which contained some of Simone's greatest hits, including "My Baby Just Cares for Me" and "I Love You Porgy."
Simone's childhood home in Tyron, North Carolina is a reflection of the hope and hardships she experienced during her life. A platform that pushed her "…to make people feel on a deep level," Simone explained in her autobiography. From May 12 to 22, Sotheby's will host an online auction of the donated works, which will run concurrent to an in-person gala at Pace Gallery in New York.
For more on art, Triennale explores Ettore Sottsass' use of the written word in new exhibition.
Source: Read Full Article