This Wedding Party Got Photobombed By "Scooter Girl" And They Loved Every Second Of It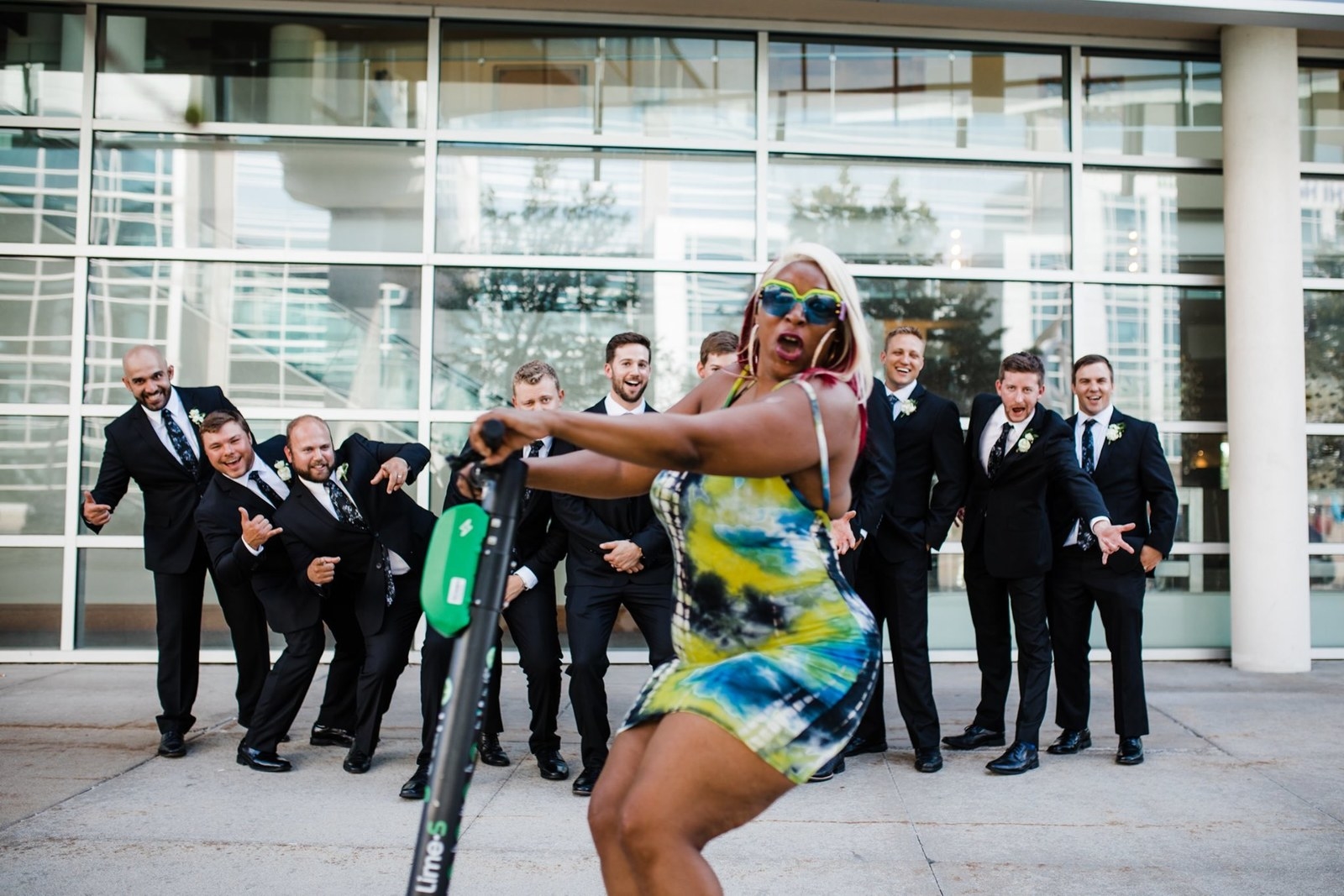 A woman in Omaha, Nebraska, photobombed a wedding photoshoot in spectacular fashion by zipping through on a scooter.
Photographer Molly Giangreco told BuzzFeed News the shoot took place last month in downtown Omaha.
"We were on the last leg of group photos, and I took all the groomsmen out on the main strip," she said.
"That's when this girl on a scooter and her husband came rolling through."
Giangreco said she was partially hidden in a tree when it happened, so it wasn't clear if the woman planned on photobombing. But she quickly figured it out as the men started cheering.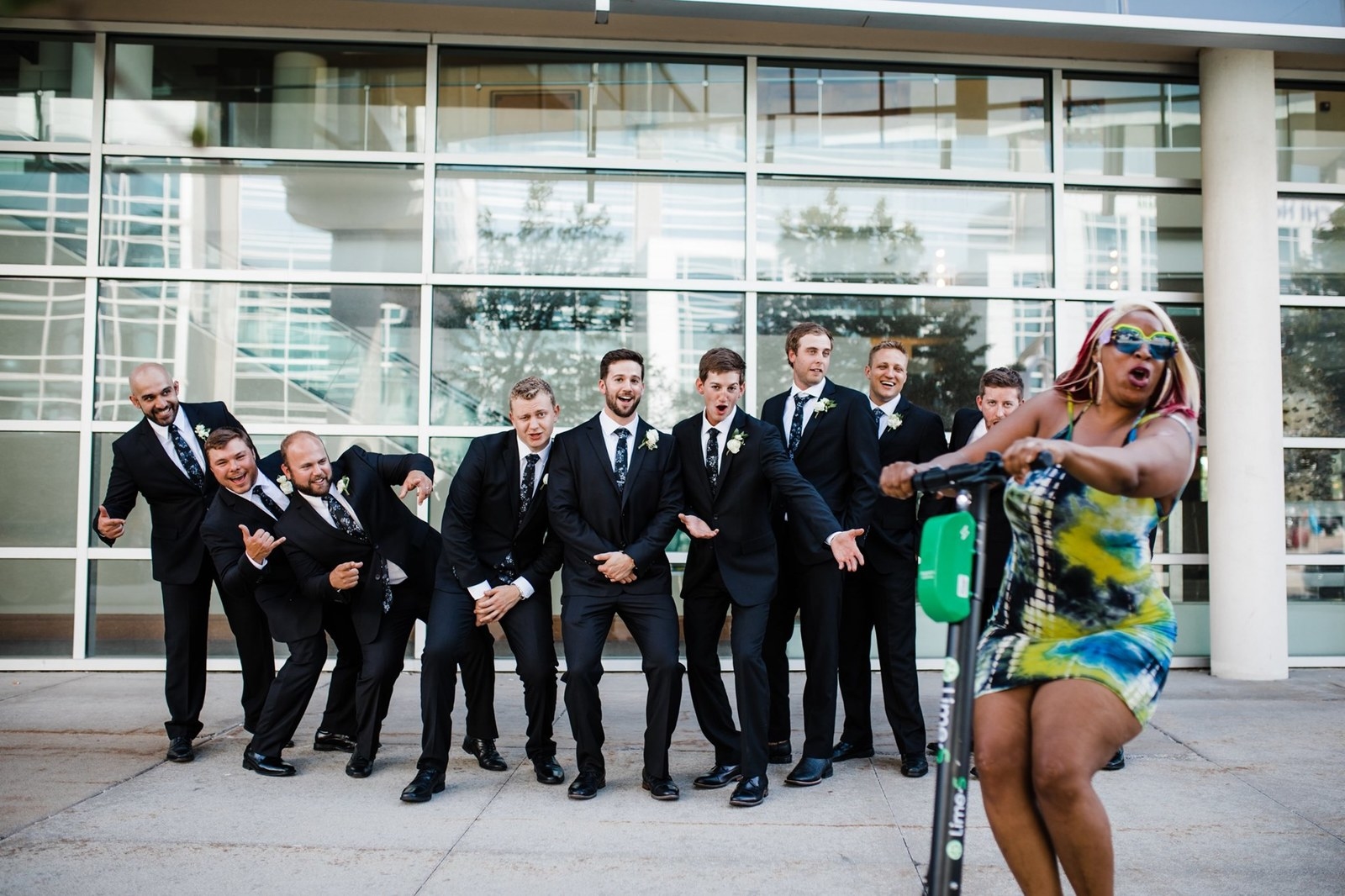 "The guys just yelled, 'Wow that was awesome, you're awesome, come back through!'" Giangreco said.
"And she just nailed it with her facial expression."
The woman came back for a second pass as the men laughed, and then she was gone. On July 4, when Giangreco was editing the photos, she saw the woman's bold moves again and decided to find her.
She posted on Facebook asking for help finding "Scooter Girl."
"This woman, having the time of her life on a scooter, kept riding past us – posing for photos and we LOVE her for it!" she wrote. "She wanted to see them so let's see if we can find her by sharing."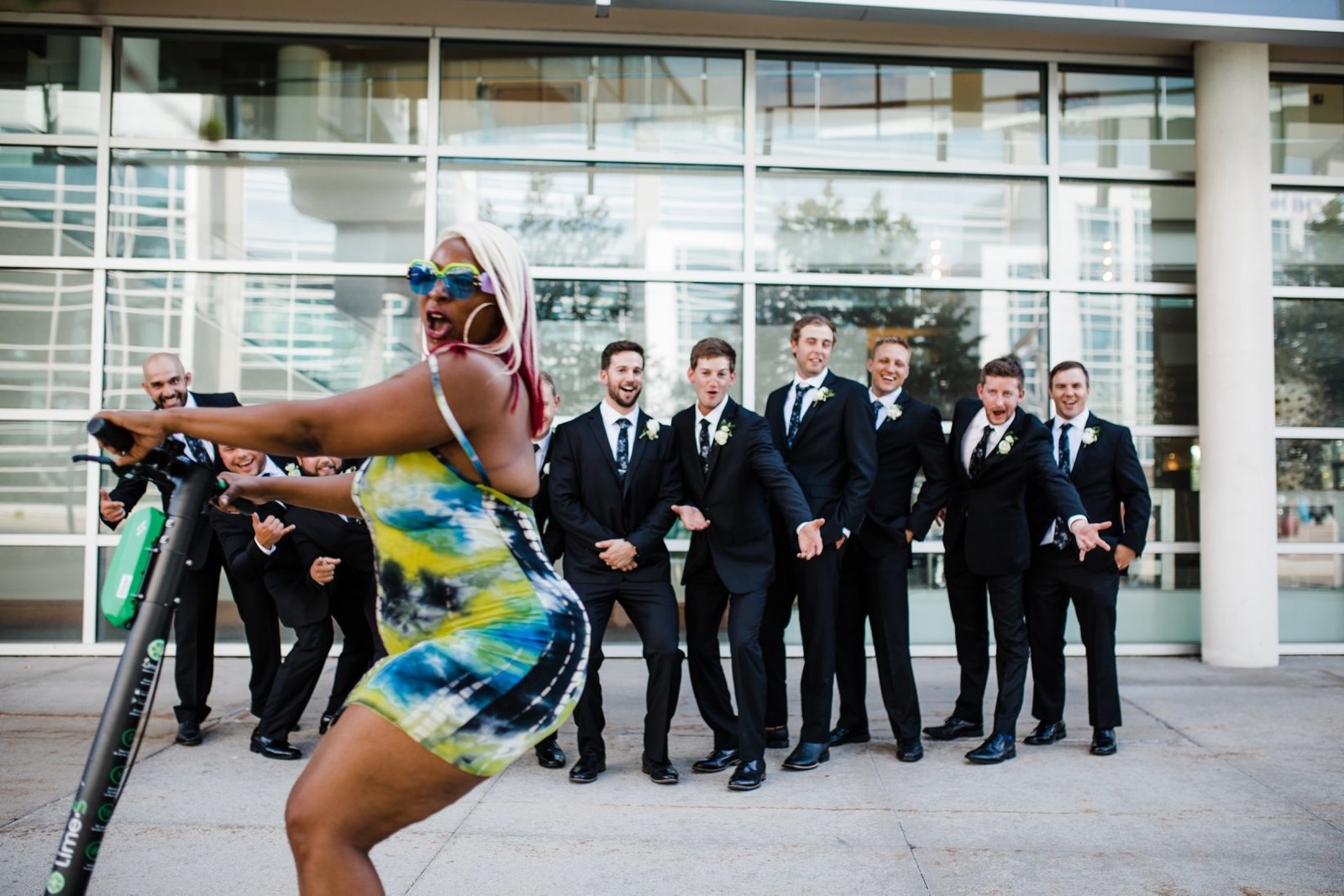 "Some people might get mad about things like this happening on their wedding day, but this is a story about embracing whatever happens."
Facebook
Lauren Strapagiel is a reporter for BuzzFeed News and is based in Toronto, Canada.

Contact Lauren Strapagiel at [email protected].

Got a confidential tip? Submit it here.
Source: Read Full Article