These Pictures Show The Dangerous And Sometimes Fatal Journey Migrant Children Make To The US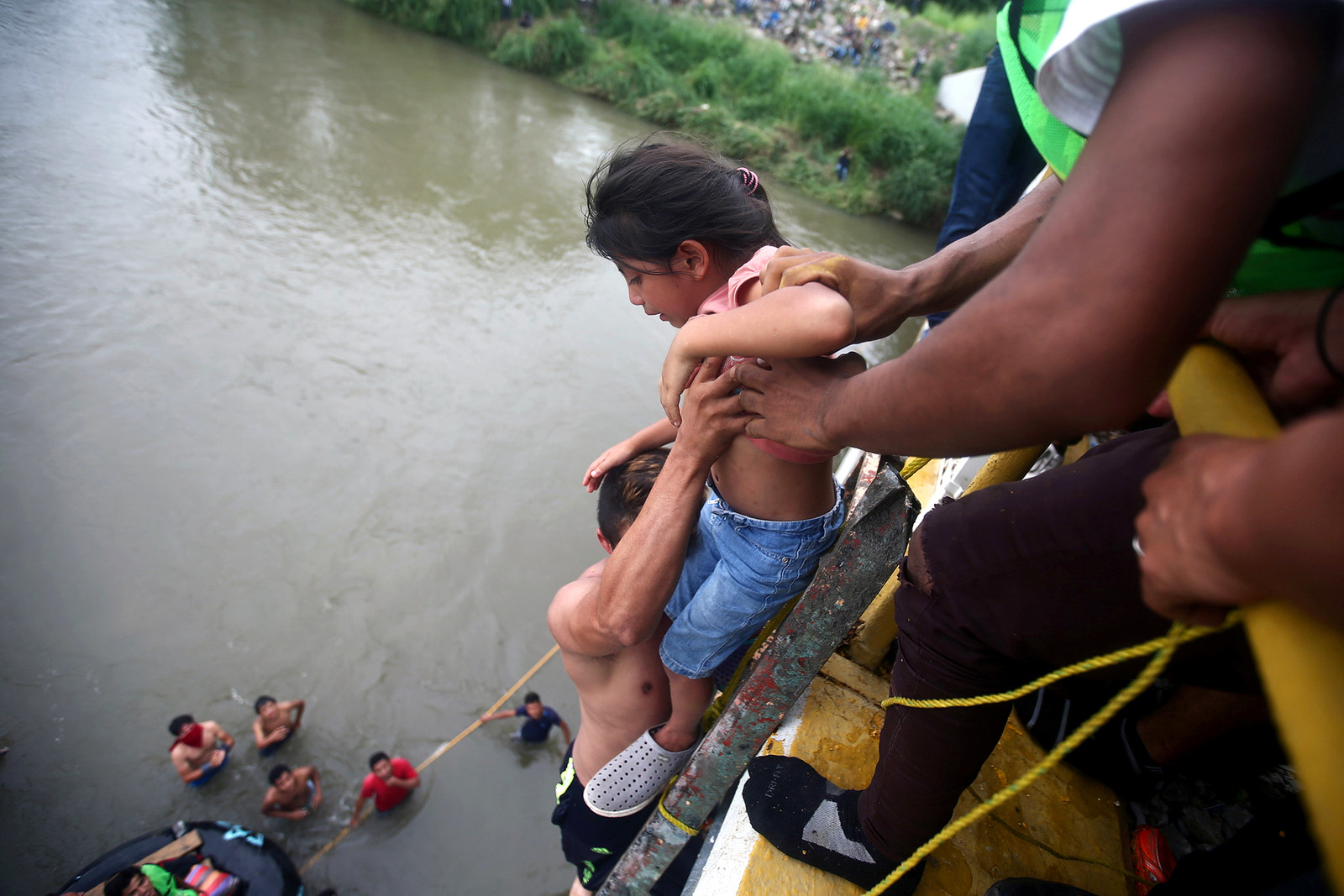 A Central American migrant holds a child as he repels down from a bridge that connects Mexico and Guatemala to avoid the border checkpoint in Ciudad Hidalgo, Mexico, on Oct. 20, 2018.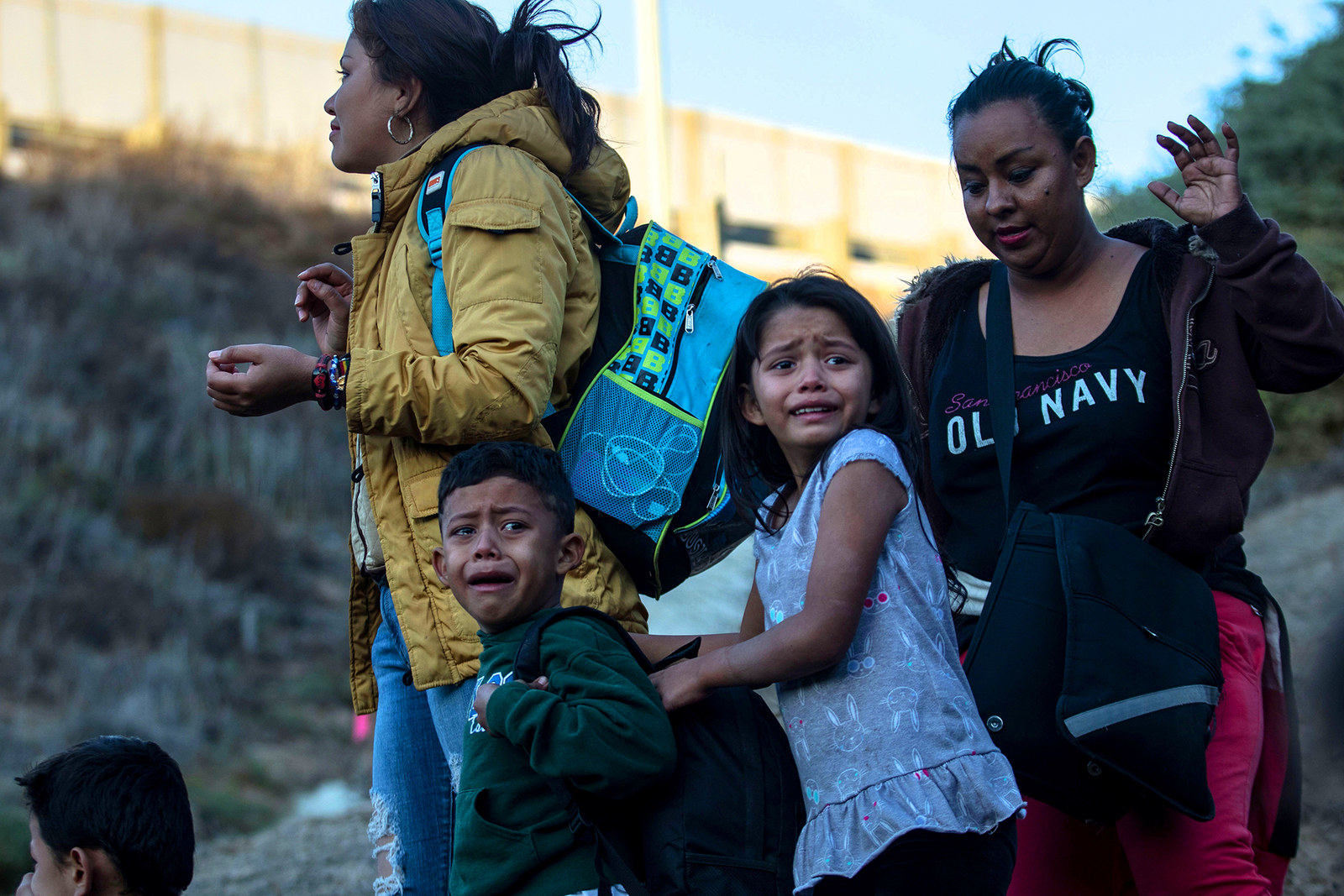 Children cry as a group of Central American migrants surrender to US Border Patrol agents after jumping over the metal barrier separating Playas de Tijuana in Mexico from the United States, on Dec. 2, 2018.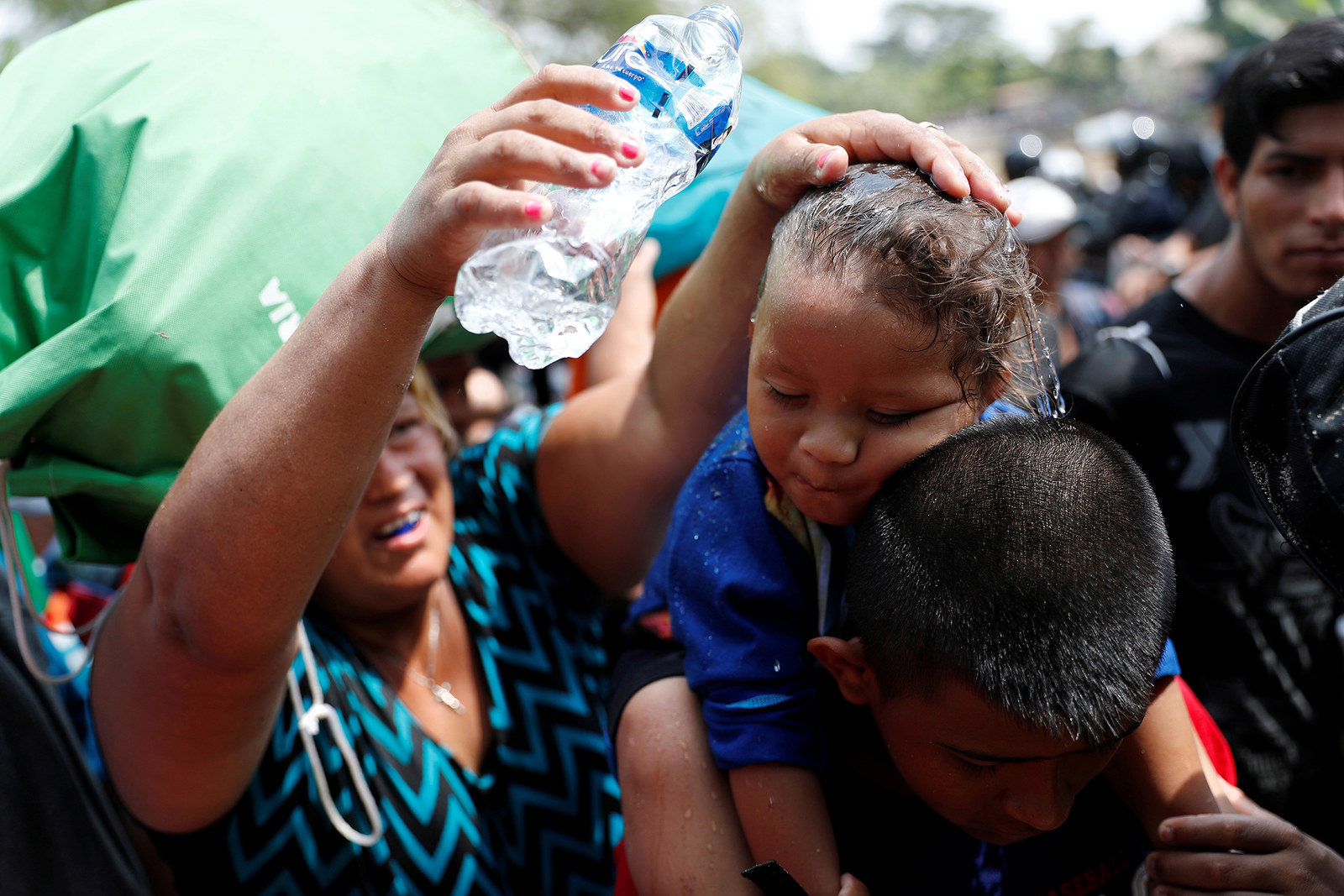 A migrant woman cools the head of a child after crossing the Suchiate river, a natural border between Guatemala and Mexico, in Ciudad Hidalgo, Mexico, on Oct. 29, 2018.
A Central American migrant cries as he waits to apply for asylum in Mexico at a checkpoint in Ciudad Hidalgo, Mexico, on Oct. 20, 2018.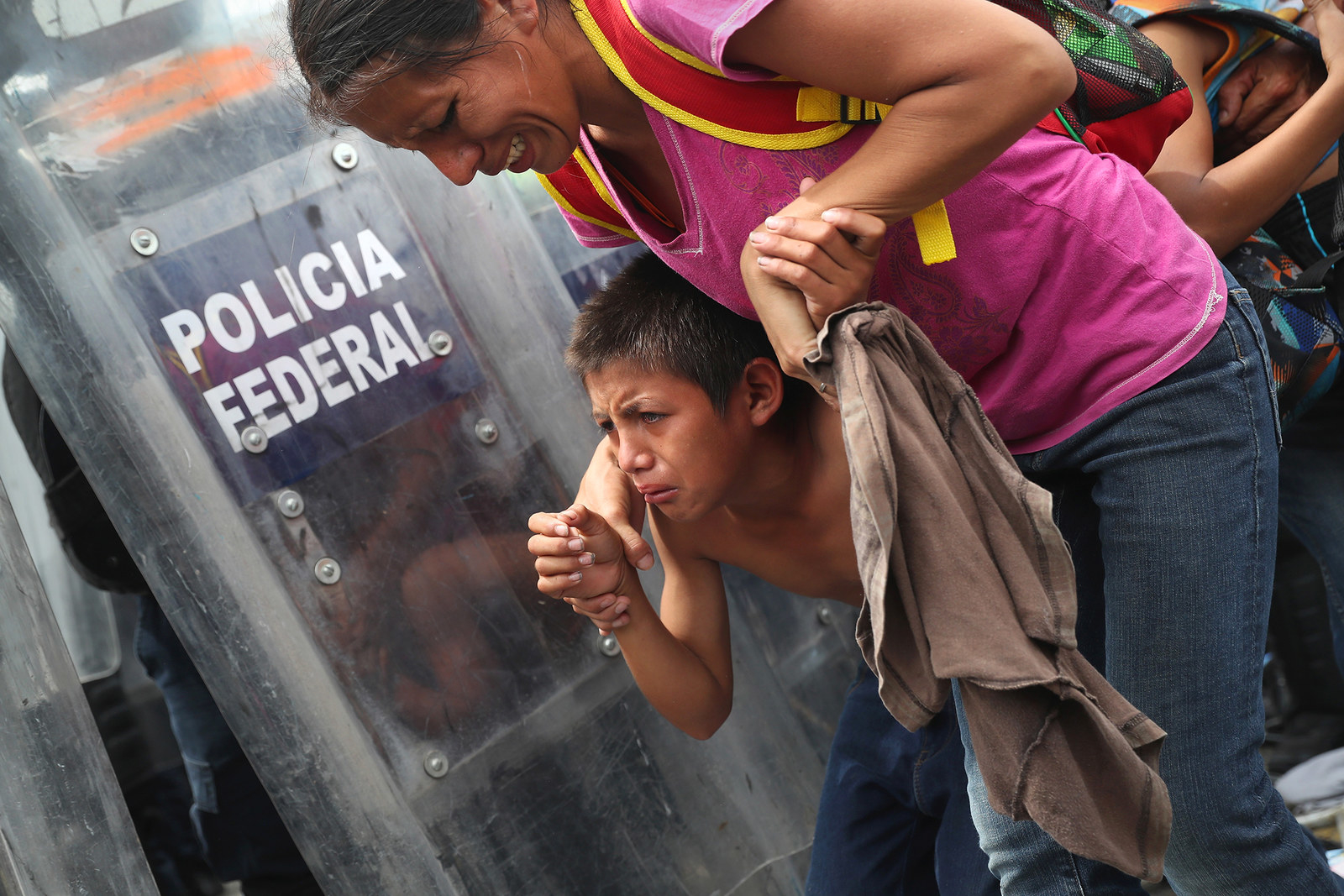 A child takes cover as Mexican riot police clash with a migrant caravan on the border of Mexico and Guatemala on Oct. 19, 2018, in Ciudad Tecun Uman, Guatemala.
A Honduran migrant refreshes a baby on the Guatemala-Mexico border bridge, in Ciudad Tecun Uman, Guatemala, on Oct. 20, 2018.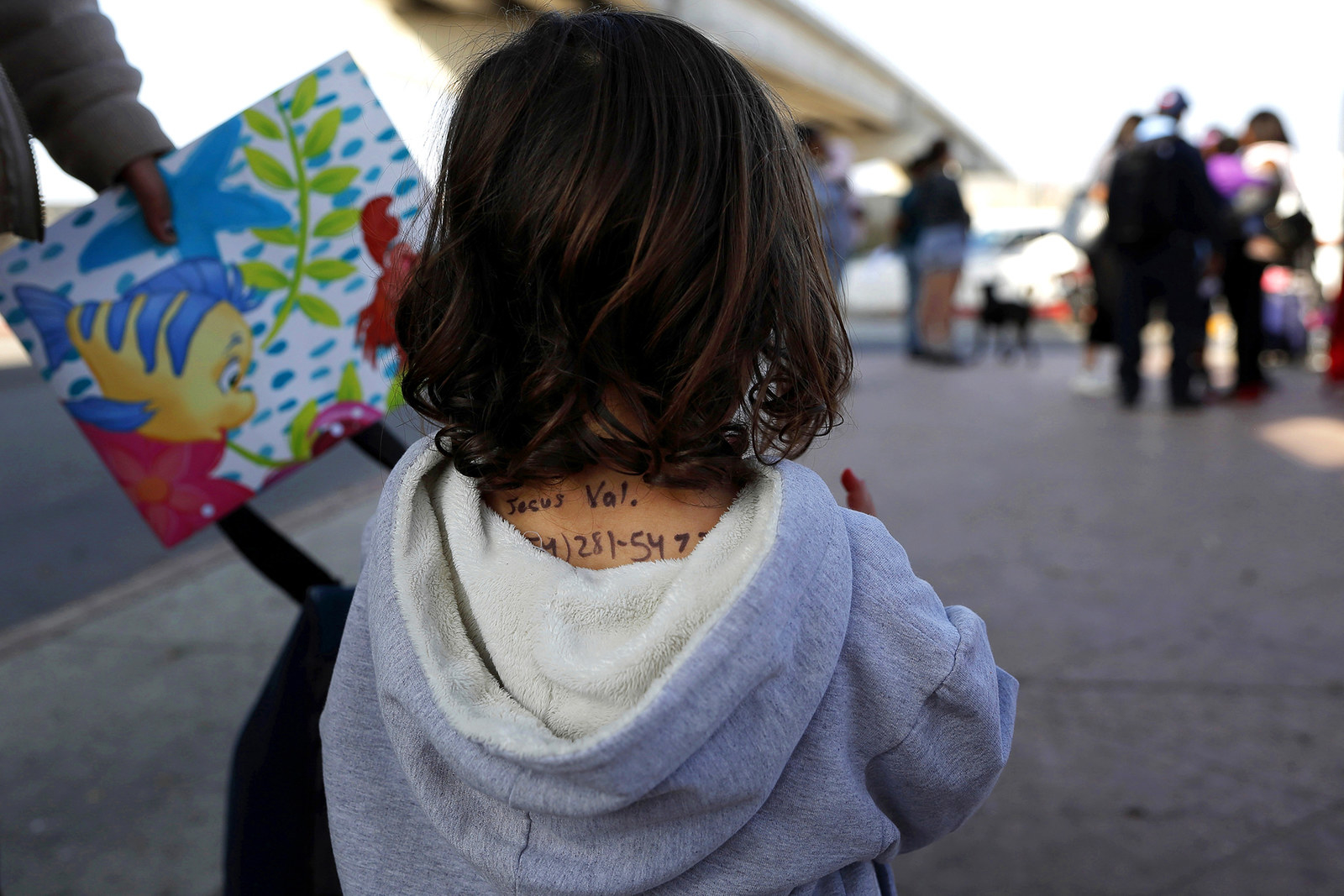 A young girl waits to apply for asylum in the United States with her mom and sister, in Tijuana, Mexico, on April 25, 2019. Her mother said she wrote the information on her daughter because she feared losing track of the child if separated during the asylum application process.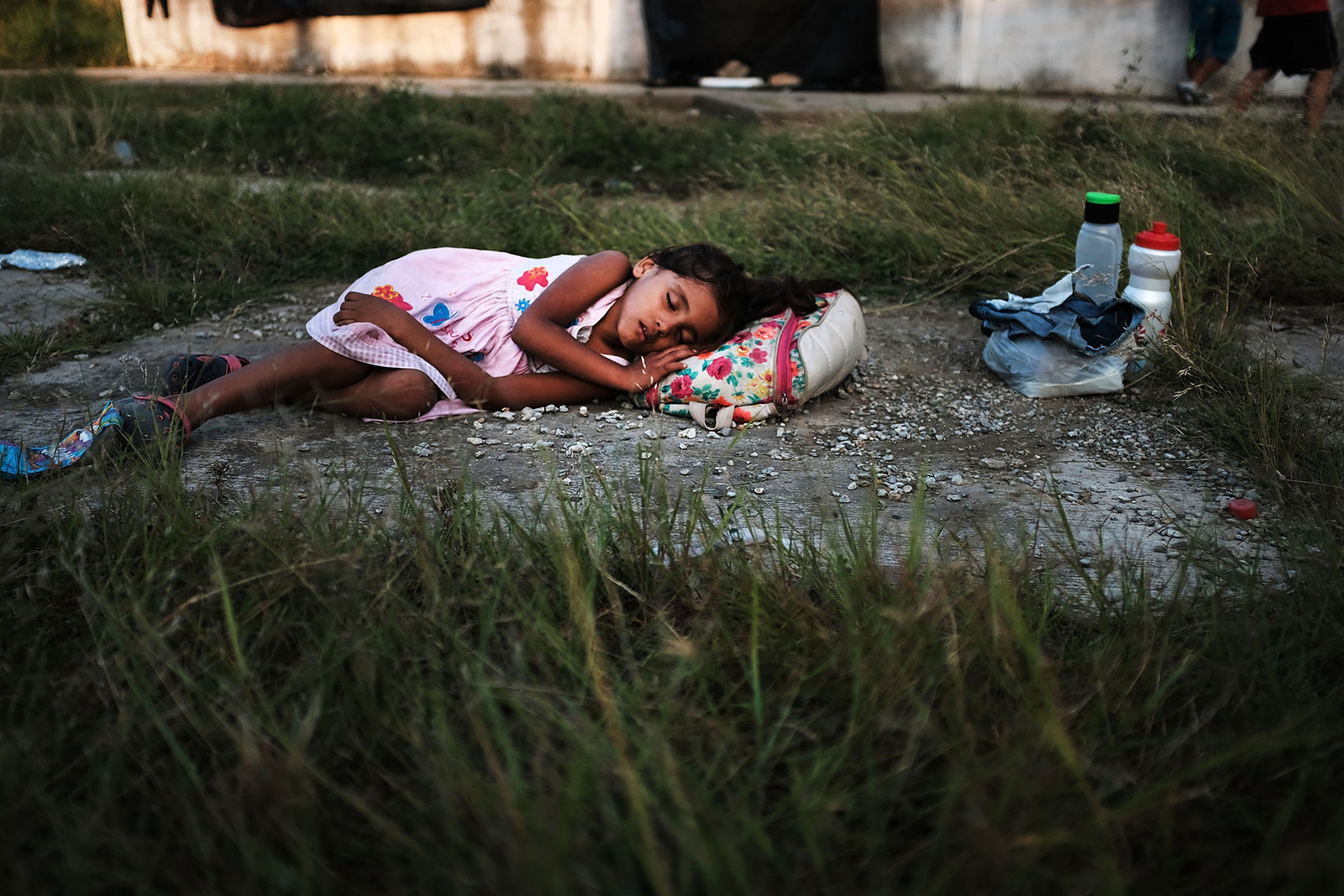 A child sleeps as members of a Central American caravan settle in for the night in an abandoned motel on Nov. 1, 2018, in Matias Romero Avendando, Mexico.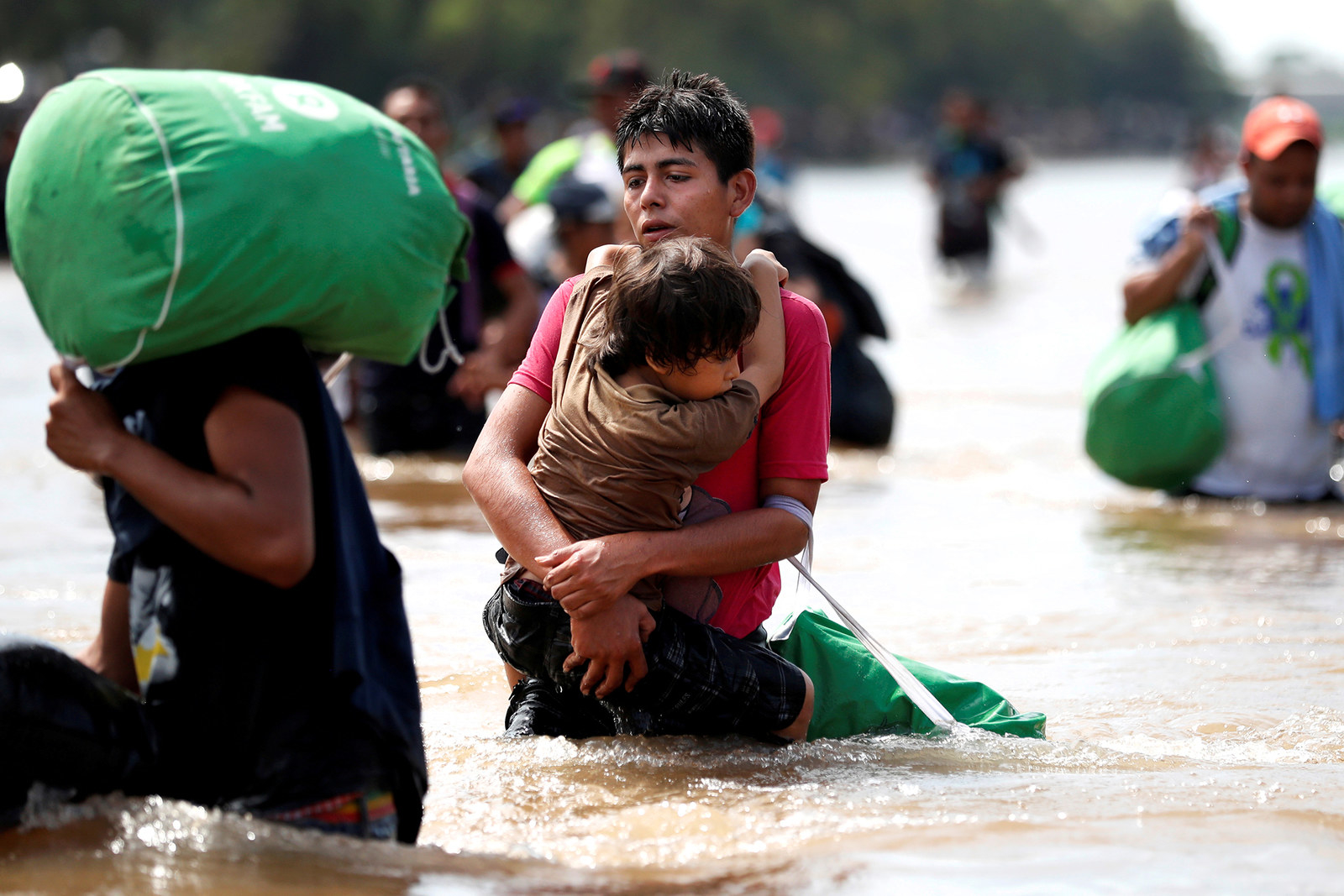 Migrants struggle to cross the river from Guatemala to Mexico on Oct. 29, 2018.
Warning
This image is graphic
Tap to reveal
Click to reveal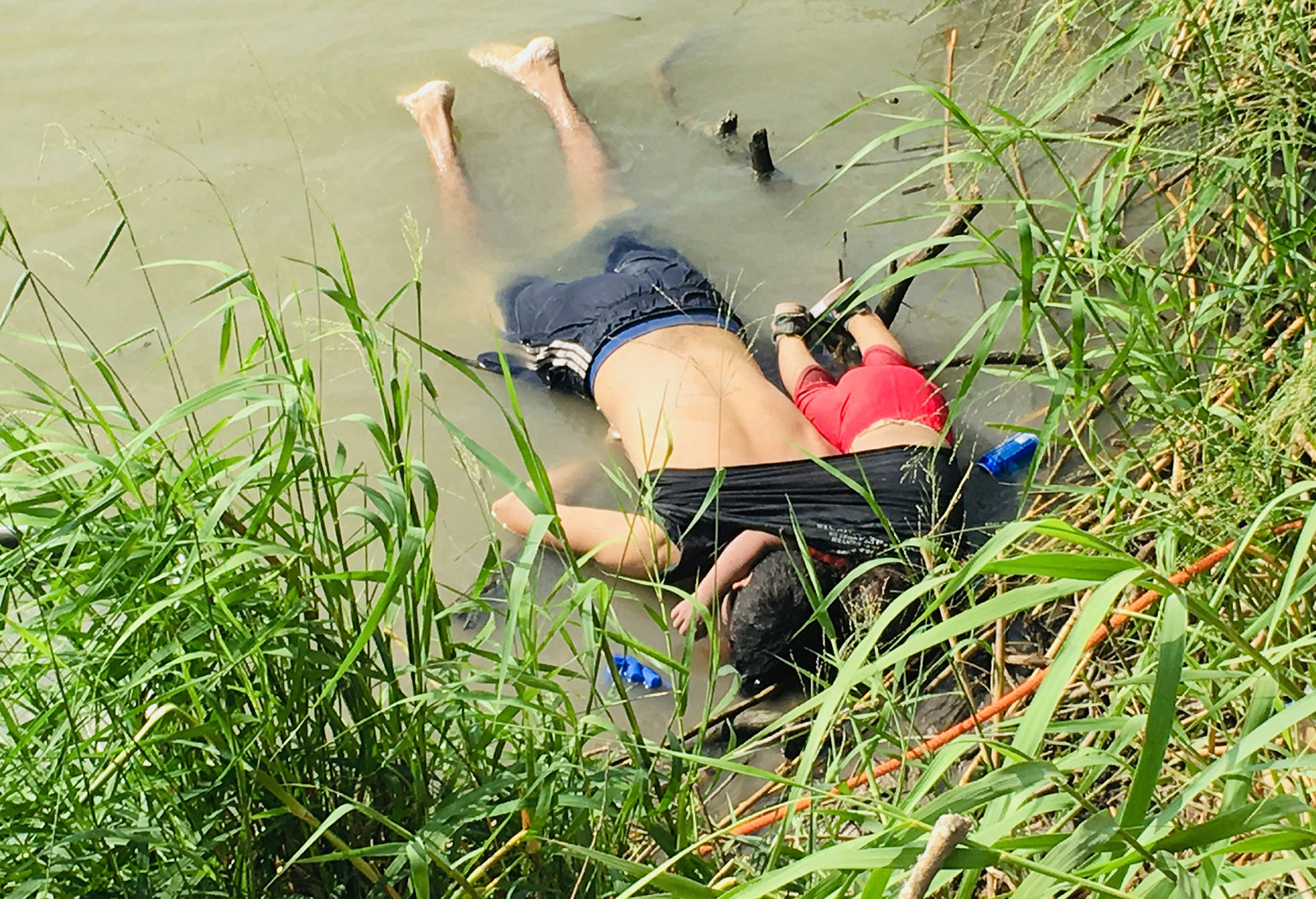 The bodies of Salvadoran migrant Oscar Alberto Martínez Ramírez and his nearly 2 year old daughter Valeria lie on the bank of the Rio Grande in Matamoros, Mexico, on June 24, 2019, after they drowned trying to cross the river to Brownsville, Texas. Martinez' wife, Tania told Mexican authorities she watched her husband and child disappear in the strong current.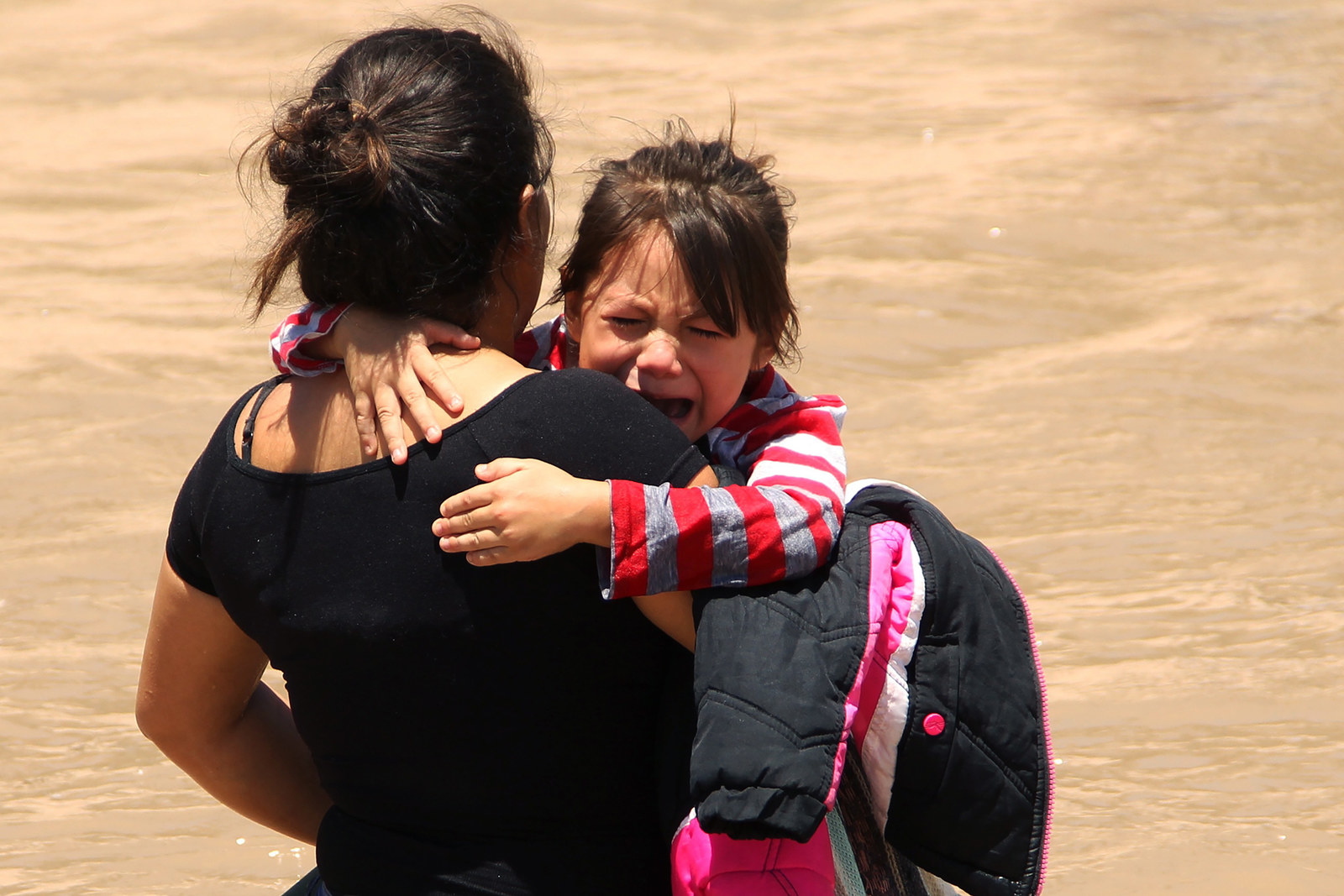 A Central American migrant and a girl cross the Rio Grande in Ciudad Juarez, Mexico, on June 12, 2019, before turning themselves into US Border Patrol agents to claim asylum.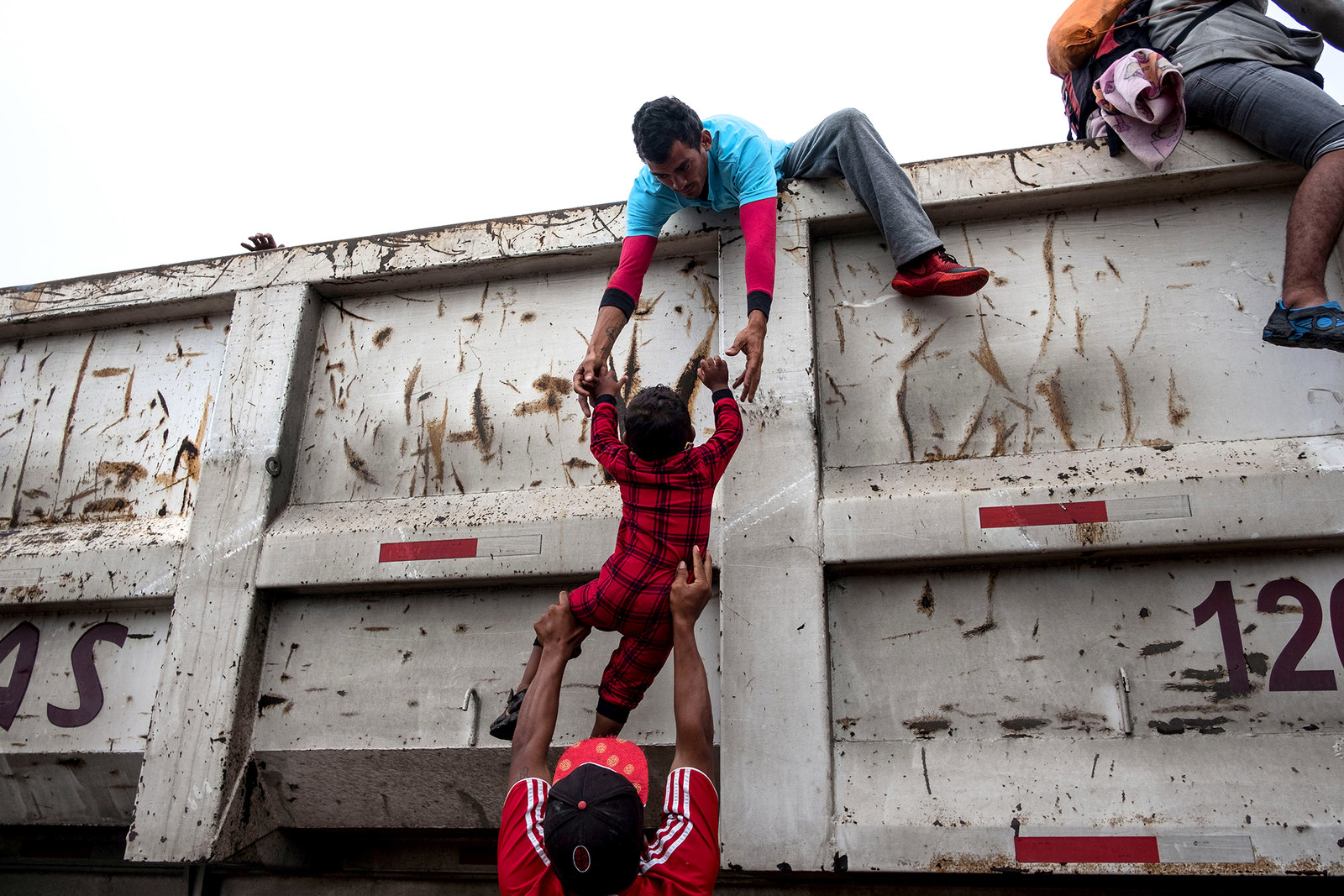 Migrants help a child catch a ride on a truck on the road linking Sayula de Aleman and Isla, Veracruz state, Mexico, on Nov. 3, 2018.
A girl looks out from the trailer of a truck along the Irapuato-Guadalajara highway in the Mexican state of Guanajuato on Nov. 12, 2018.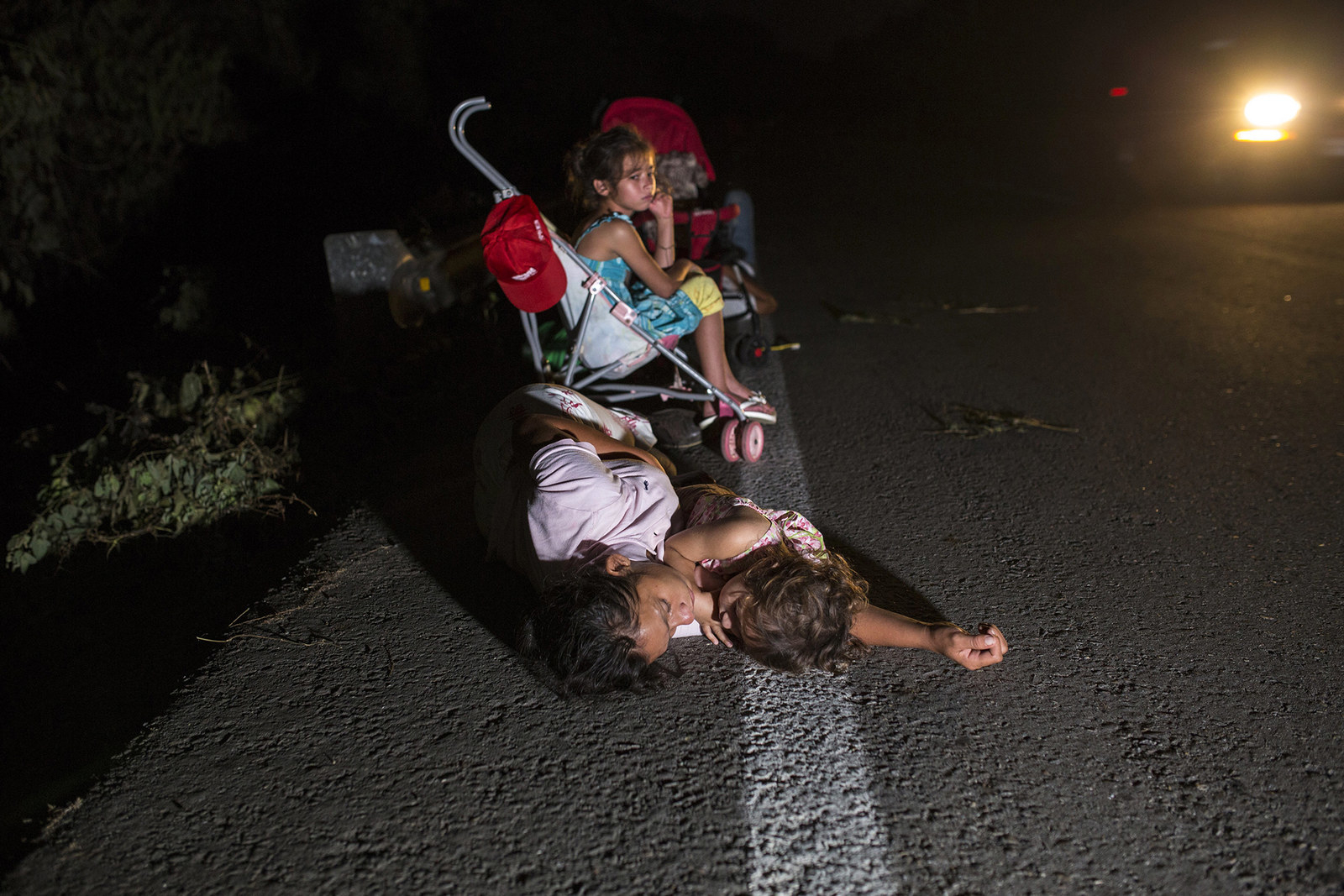 An exhausted migrant woman sleeps on the asphalt with her children as they wait for a ride somewhere between Pijijiapan and Arriaga, Mexico, on Oct. 26, 2018.
Children wait for a ride on the side of the road near Tapanatepec, Mexico, on Oct. 29, 2018.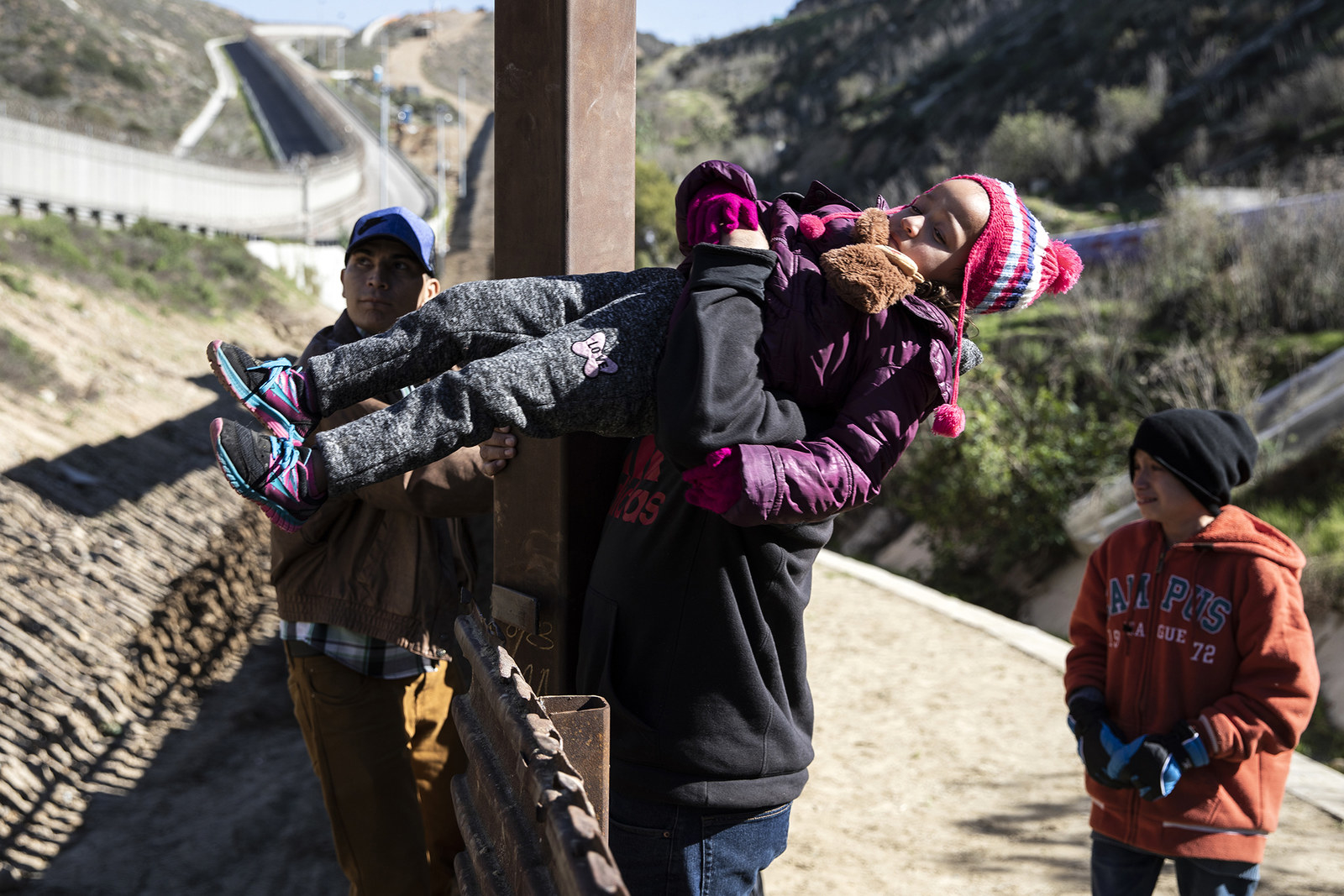 A Central American person passes a migrant girl through the border line to reach the United States on Dec. 30, 2018, in Tijuana, Mexico.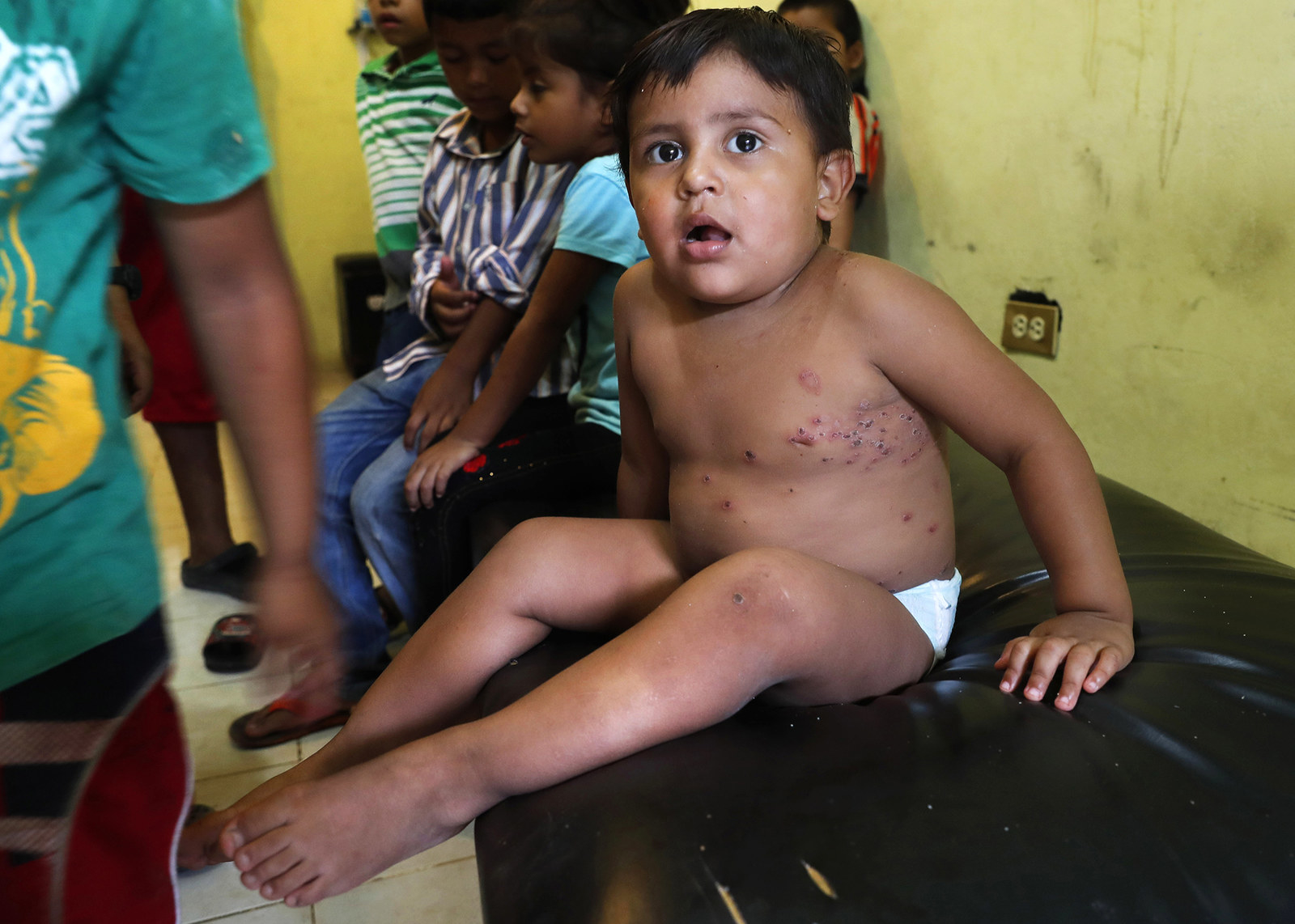 A migrant child waits to be treated for an unknown infection on his body at the Jesus del Buen Pastor del Pobre y el Migrante shelter, in Tapachula, Mexico, on June 1, 2019.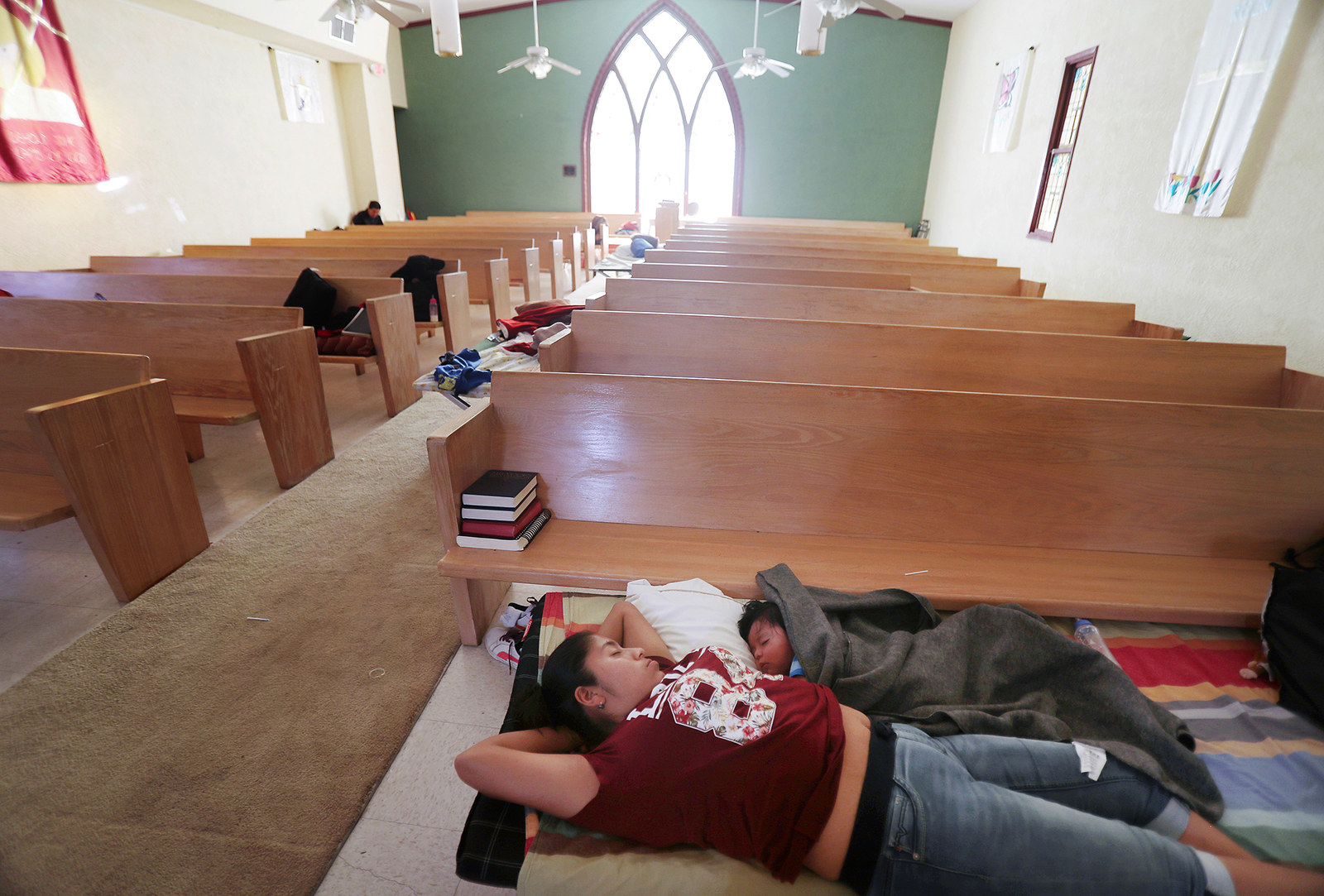 A Guatemalan mother and baby sleep in a church shelter for migrants on May 16, 2019, in Las Cruces, New Mexico.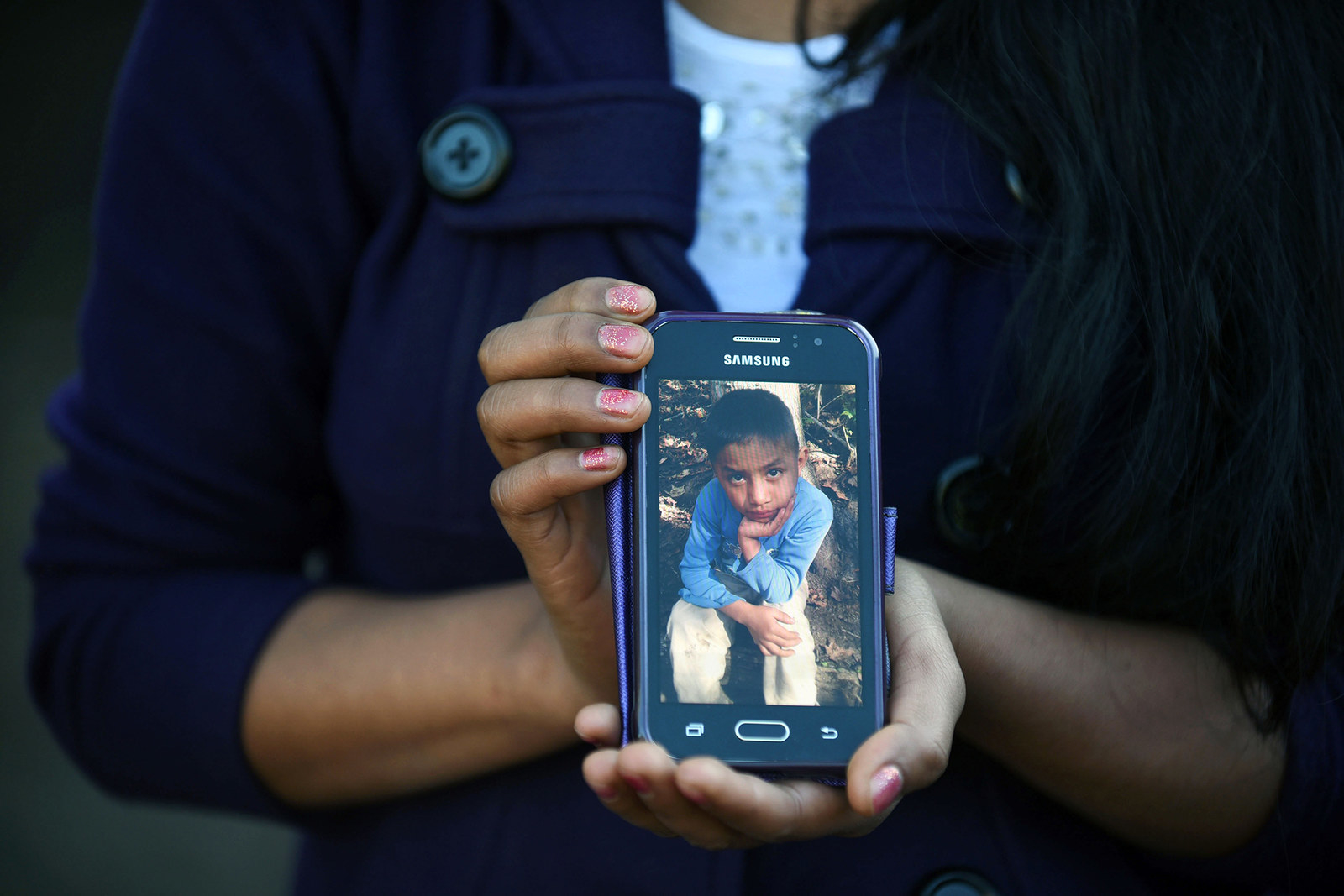 Catarina Gomez Lucas, sister of eight-year-old migrant Felipe Gomez, who died in a medical center in Alamogordo, New Mexico, on Dec. 24, while in custody of US Customs and Border Protection officers, shows a picture of her brother on a mobile phone outside her house in Yalambojoch village, Guatemala, on Dec. 28, 2018. Felipe was detained with his 47-year-old father at a crossing in El Paso, Texas, on Dec. 18 and had been transferred to a New Mexico medical center showing signs of sickness on Dec. 24, where he died.

Click here for more photo stories from BuzzFeed News.
Mexico
Gabriel H. Sanchez is the photo essay editor for BuzzFeed News and is based in New York City.

Contact Gabriel H. Sanchez at [email protected].

Got a confidential tip? Submit it here.
Source: Read Full Article