The UK's Ambassador In Washington Has Resigned After Calling Donald Trump "Inept"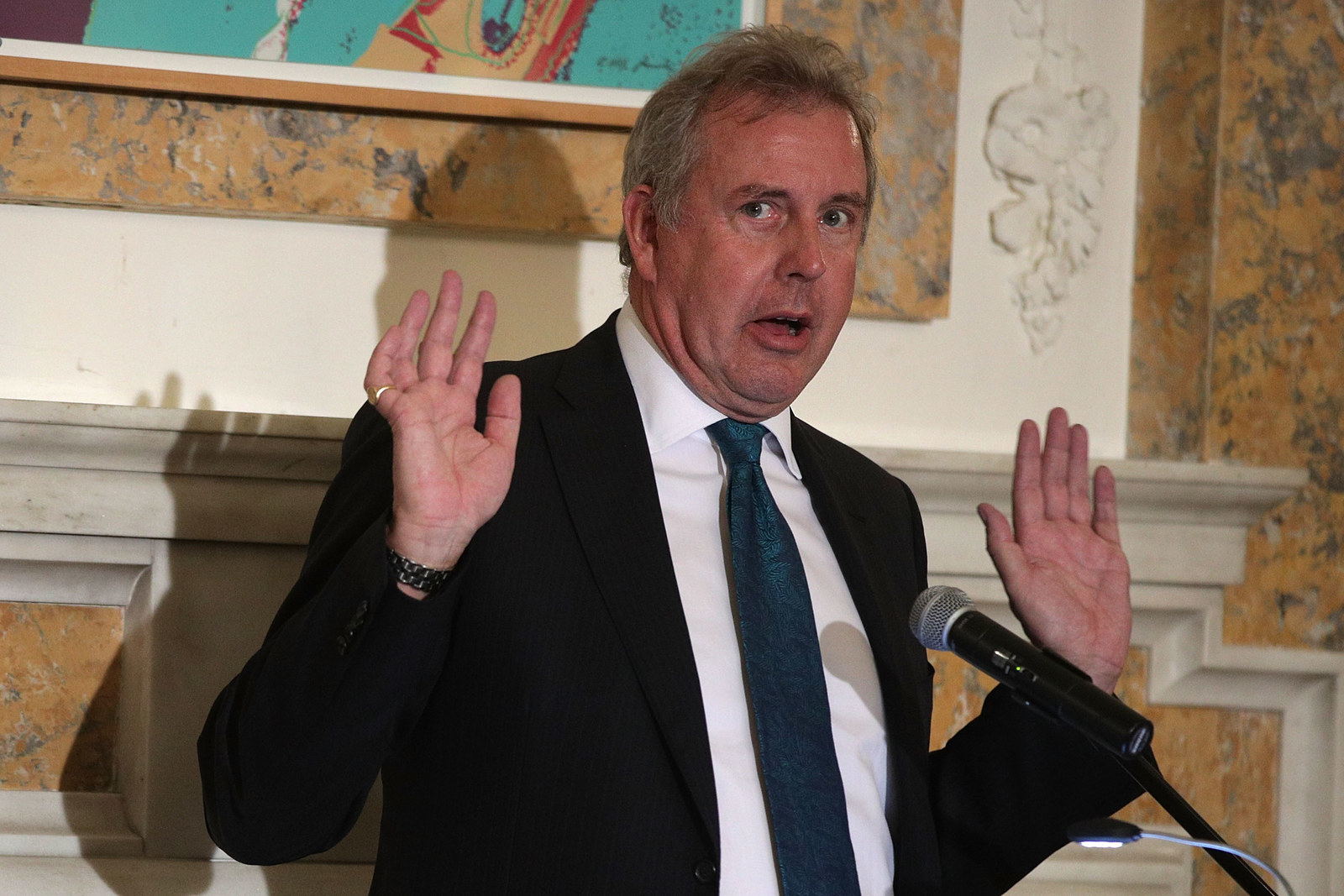 Kim Darroch in 2017.
The UK's ambassador in Washington has resigned after leaked memos revealed that he called Donald Trump "inept", "insecure", and "incompetent".
Sir Kim Darroch said it was "impossible" to continue in his role following the revelations in the Mail on Sunday. His decision on Wednesday comes after Boris Johnson, the likely next prime minister, refused to say if he would keep him in post.
In a letter to Sir Simon McDonald, permanent secretary at the Foreign Office, Darroch wrote: "Since the leak of official documents from this embassy there has been a great deal of speculation surrounding my position and the duration of my remaining term as ambassador.
"I want to put an end to that speculation. The current situation is making it impossible for me to carry out my role as I would like.
"Although my posting is not due to end until the end of this year, I believe in the current circumstances the responsible course is to allow the appointment of a new ambassador."
McDonald replied: "Over the last few difficult days you have behaved as you have always behaved over a long and distinguished career, with dignity, professionalism and class. The prime minister, foreign secretary and whole of the public service have stood with you: you were the target of a malicious leak; you were simply doing your job."
PM Theresa May told MPs at Prime Minister's Questions: "This morning I have spoken to Sir Kim Darroch, I have told him that it is a matter of great regret that he has felt it necessary to leave his position as ambassador to Washington.
"The whole cabinet rightly gave its full support to Sir Kim on Tuesday. Sir Kim has given a lifetime of service to the United Kingdom, and we owe him an enormous debt of gratitude.
"Good government depends on public servants being able to give full and frank advice. I want all our public servants to have the confidence to be able to do that, and I hope the House will reflect on the importance of defending our values and principles, particularly when they are under pressure."
Her tone was a marked difference to Johnson, her likely successor, who was asked outright at ITV's head-to-head debate on Tuesday evening whether Sir Kim Darroch would remain in post until the end of the year if Johnson became PM.
He replied simply that he would "not be so presumptuous" as to assume he would remain in his job. "I and I alone will decide who takes important and politically sensitive jobs," he added.
His leadership rival Jeremy Hunt, had pledged that he would keep Darroch in his job until he wanted to leave. After Darroch's resignation, he said: "I am deeply saddened by Sir Kim Darroch's decision to resign as Her Majesty's Ambassador in Washington. For 42 years, Sir Kim served his country with the utmost dedication and distinction.
"His career took him from Tokyo to Brussels, from Downing Street – where he became National Security Adviser – to our Embassy in Washington. If one theme ran through all his endeavours, it was his unswerving devotion to upholding the interests of the United Kingdom, in the best tradition of British diplomacy.
"In that spirit, he brought dispassionate insight and directness to his reporting to ministers in London. Whenever I visited Washington as Foreign Secretary, I was struck by Sir Kim's professionalism and intellect. I am outraged that a selection of his reports should have been leaked.
"I am sure that our Ambassadors worldwide will continue to provide the objective and rigorous reporting that the Foreign and Commonwealth Office has always prized. I profoundly regret how this episode has led Sir Kim to decide to resign. He deserves to look back upon his career as a servant of Britain with the greatest satisfaction and pride."
More on this
Boris Johnson Has Refused To Say If He'll Keep The British Ambassador Who Upset Trump In His Job

Emily Ashton · July 9, 2019

Donald Trump Just Can't Stop Tweeting About The UK Ambassador Who Said He Was "Insecure"

Mark Di Stefano · July 9, 2019
Emily Ashton is a senior political correspondent for BuzzFeed News and is based in London.
Contact Emily Ashton at [email protected].
Got a confidential tip? Submit it here.
Source: Read Full Article