The 17 Best Movies Of 2020
How does one sum up a movie year unlike any other? We could tally the shuttered theaters, lost jobs and delayed blockbusters, or we could evaluate the existential panic that has given Hollywood — an industry already prone to existential panic — no clear path forward. Things will be normal again, or normal-ish, one day, but when we look back at 2020, it will be easy to think of it as The Year With No Movies. 
Of course, that's hardly accurate. No, people didn't congregate in multiplexes for their routine summer popcorn, and the ongoing awards season looks a lot quieter than usual. But during the past several months, we've been treated to a number of first-rate films, most of which debuted via streaming services, video-on-demand platforms and drive-in venues. This list alone contains two Spike Lee joints, five accomplished debuts from first-time directors, a Frances McDormand performance that rivals all the other impeccable Frances McDormand performances, a beguiling documentary about dogs, a genre-defying Brazilian oddity and more must-sees. Even from our living rooms, they made 2020 a little easier.
17
"Palm Springs"

Hulu

Major studios no longer prioritize original, star-driven comedies, which makes "Palm Springs" feel like a miracle. On paper, Max Barbakow's debut feature is a "Groundhog Day" riff. In practice, it's an existential sci-fi rom-com about a couple (Andy Samberg and a lovably feisty Cristin Milioti) tortured by their own anxieties. Doomed to repeat the same day again and again, their escapade involves beer, a spiteful villain (J.K. Simmons) and a screwballish quest to flee the monotony that surrounds them. With plenty of laughs and at least one important lesson, "Palm Springs" provided 2020's smartest escapism.

"Palm Springs" is available on Hulu. Read more about the movie here.

16
"Shithouse"

IFC Films

These days, many of Hollywood's young actors have traded old-school charisma for an unpolished (though no less alluring) relatability. It can't be cooked up synthetically, and some pull it off better than others, like first-time writer, director and actor Cooper Raiff. Among his generation's most promising newcomers, 23-year-old Raiff displays a keen ear for everyday conversation and an astute eye for the nuances of what it means to feel lonely. In the talky comedy "Shithouse," he portrays a homesick college freshman struggling to adapt to university life — the type of emotionally astute male protagonist that didn't use to exist on-screen. At the center of this warm movie is a budding relationship with a jaded RA (Dylan Gelula) and a path toward fulfillment that is funny, honest and enamoring.

"Shithouse" is available on VOD platforms. Read more about the movie here.

15
"Da 5 Bloods"

Netflix

Spike Lee's most ambitious (and effective) drama since "Inside Man," "Da 5 Bloods" gives us Delroy Lindo as a bellicose Vietnam War veteran disenchanted with his country. It's one of the year's mightiest performances, as well as a career-defining achievement for a heavyweight who hasn't always gotten his due. The elements surrounding Lindo are in top form, too. This is a post-war saga, less about the battle itself than its myriad aftershocks. Much will be said about the late Chadwick Boseman's grand turn in "Ma Rainey's Black Bottom," but the actor's charms are subtler and just as effective in Lee's hands here. His spectral presence, seen only in flashbacks, lends the film an added poignancy. Like the soldiers reuniting in Ho Chi Minh City to settle unfinished business, he is a ghost of his former self, departed but never forgotten.

"Da 5 Bloods" is available on Netflix. Read our profile of Delroy Lindo here.

14
"Driveways"

FilmRise

Two loners — a sensitive 8-year-old (Lucas Jaye) and a crusty Vietnam War veteran (Brian Dennehy) — forge a cross-generational friendship in "Driveways," the lovely sophomore feature from director Andrew Ahn. The unlikely duo become temporary neighbors when the boy's single mother (Hong Chau, great as always) ventures to a small New York town to pack up her late sister's home. Over the course of 83 tranquil minutes, the three characters extend one another a generosity that chips away at each person's deep-seated solitude. At the close, the aging vet delivers a poignant monologue about wishing he hadn't let life's best moments pass him by — a heartbreaking but hopeful message that won't be lost on his impressionable young companion.

"Driveways" is available on VOD platforms.

13
"Freaky"

Universal Pictures

Movies like these — horror movies, comedy movies and especially horror-comedy hybrids — don't get the credit they deserve. When something dares to be as entertaining as "Freaky," people assume it was easy to make and therefore not worth singling out. But Christopher Landon's body-swap slasher romp has a brain and a heart, which is more than we can say for some movies. Giving gender performance a tongue-in-cheek spin, "Freaky" finds a bullied teenage girl (Kathryn Newton) and an infamous serial killer (Vince Vaughn) waking up in each other's bodies. That enchanted switcheroo leads to fish-out-of-water mishaps, plenty of gore and some surprisingly sweet ideas about what it means to locate strength from within. Pair the movie with "Happy Death Day," which Landon also directed, and you'll get a winning dissertation on genre conventions.

"Freaky" is available on VOD platforms. Read our profile of Christopher Landon here.

12
"The Truffle Hunters"

Sony Pictures Classics

It's as if the directors of "The Truffle Hunters" set out with a question in mind: How infinitely lovely can one documentary be? Michael Dweck and Gregory Kershaw follow aging Italians and their skilled pooches as they excavate the titular delicacy and participate in the intricate economics surrounding it. "Hunters" has a certain mournfulness at its edges, chronicling the ways that climate change and deforestation jeopardize the truffle industry. But Dweck and Kershaw, who shot the film themselves with a luscious serenity, do not turn that gloom into the narrative trap it easily could have been. They centralize the fruitful relationships between these humans and their dogs, connections that are nothing if not spiritual and life-affirming.

"The Truffle Hunters" opens in select theaters Dec. 25 and premieres on VOD at a later date.

11
"Sound of Metal"

Amazon Studios

Never before has a movie used such imaginative sound design to capture what it feels like to be deaf. Crafting a directorial debut that looks like the work of a seasoned whiz, Darius Marder plunges "Sound of Metal" in and out of near-silence to reflect the experience of a sober punk-rock drummer (Riz Ahmed) losing his hearing. Ahmed is always ferociously alive on-screen, and this is his most committed performance yet, partly because he resists showboating and instead calibrates the protagonist's turmoil in soft gradations. A movie about someone whose passion — his safe haven, really — might be taken from him, "Metal" chronicles a man coming to terms with a new reality full of pain, resentment and, finally, peace.

"Sound of Metal" is available on Amazon Prime Video.

10
"The Forty-Year-Old Version"

Netflix

Radha Blank toiled for years as a New York playwright, unable to gain the commercial success that so many of her white peers seemed to achieve. So she trumped them all, turning that struggle into a winsome film in which Blank plays a variant of herself. "The Forty-Year-Old Version" is a sprightly comedy with a melancholy that runs deep and true. As fictional Radha approaches 40, she finds herself kowtowing to gatekeepers and channeling her frustrations through an amateur hip-hop venture. Stories of artistic travails are hardly new, especially in Hollywood, but Blank's clever perspective resists cliché. She is brash but charismatic, tired but not ready to give up. Better late than never, this looks like the start of a flourishing career.

"The Forty-Year-Old Version" is available on Netflix. Read more about the movie here.

9
"Bacurau"

Kino Lorber

Weird, hypnotic and profoundly sociopolitical, "Bacurau" is a genre-agnostic sorta-Western set in the hinterlands of near-future Brazil. The titular town is fictional, and many of the goings-on adopt a magical realism that co-directors Kleber Mendonça Filho and Juliano Dornelles explore without fealty to traditional exposition. As the village residents gather to bury a respected matriarch, a corrupt mayor (Thardelly Lima) and a cabal of foreign executioners (led by Udo Kier) learn the hard way that their terrorism won't go unvanquished. Booze and hallucinogens flow, and "Bacurau" becomes a grisly head trip about the haves and have-nots.

"Bacurau" is available on VOD platforms.

8
"David Byrne's American Utopia"

HBO

When things seemed helplessly bleak in 2020, when we couldn't gather in movie theaters or Broadway venues or anywhere else that offers collective catharsis, David Byrne gave us a concert film that felt ripped from the marrow of our unrest. And yet "American Utopia" — captured by Spike Lee with radiant dynamism — scours the gloom of the Trump age for something hopeful. In a show comprising greatest hits from his Talking Heads days and his solo catalog, Byrne stresses that the only way forward is together. "Utopia" is both a protest piece and a big-hearted ode to the better days that lie ahead. We're on a road to nowhere, but no one needs to travel alone.

"David Byrne's American Utopia" is available on HBO. Read our interview with Byrne's scene-stealing backup dancers here.

7
"Bad Education"

HBO

In 2018, director Corey Finley made his big-screen debut with "Thoroughbreds," a delicious psychodrama about murderous teen girls. His follow-up, "Bad Education," scrubs some of that earlier movie's stylishness but none of its bite. Based on a true scandal about a cunning Long Island school superintendent caught embezzling millions of dollars, Finley's film offers a taut but nuanced portrait of greed that weaponizes Hugh Jackman's charm. Portraying the antiheroes at the film's center, Jackman and co-star Allison Janney use their inherent likeability to reveal how easy it is for the powerful to dupe those with less — a dynamic wisely mined for tension and dark humor.

"Bad Education" is available on HBO. Read our interview with Corey Finley and Allison Janney here.

6
"Kajillionaire"

Focus Features

Miranda July's films tend to be love-'em-or-leave-'em affairs. Her whimsical wavelength doesn't suit everyone. But the sweet, pensive "Kajillionaire" is July's most grounded movie to date, chronicling a family of Los Angeles grifters who survive by executing two-bit scams. Their droll existence is built on lies and misconceptions about how society operates, which proves especially troublesome for the 26-year-old oddball who's been brought up without realizing how off-kilter her life is. She's played by an appropriately slouchy Evan Rachel Wood, who becomes a foil for her relentless parents (Debra Winger and Richard Jenkins) when the trio recruits a peppy "Ocean's Eleven" enthusiast (Gina Rodriguez, delivering one of the year's funniest performances) to help them pull off a hoax.

"Kajillionaire" is available on VOD platforms. Read our interview with Miranda July here.

5
"First Cow"

A24 Films

Kelly Reichardt is known for making quiet movies about the American West, and this is her finest work yet. A love story without any romance, "First Cow" finds faith in Cookie Figowitz (soulful John Magaro), an amiable culinarian weathering the punishing terrain of 1820s Oregon. Cookie befriends an enterprising Chinese immigrant (Orion Lee), and soon they're in business together, stealing milk to make primitive donuts that attract the locals in droves. What makes "First Cow" so remarkable is the bond between its two protagonists, a dulcet relationship that defies the hypermasculine bravado often shown to characterize male friendship. The duo engage in a thrifty capitalism, but what unifies them isn't the money — it's each other.

"First Cow" is available on VOD platforms. Read our interview with John Magaro here.

4
"Dick Johnson Is Dead"

Netflix

"Dick Johnson Is Dead" started as an experiment: Kirsten Johnson, a noted documentarian, would concoct ways to fake-kill her delightful 80-something father so the two of them could process his dementia diagnosis by confronting death head-on. What resulted is an eloquent, humorous celebration of life. Johnson melds fact and fiction to create an exuberance with few cinematic precedents.

"Dick Johnson Is Dead" is available on Netflix. Read our interview with Kirsten Johnson here.

3
"Minari"

A24 Films

Every year, one child performance stands out above all the others. Enter Alan S. Kim, a newcomer portraying 6-year-old David, whose father (the always compelling Steven Yeun) relocates their family to Arkansas in hopes of building a sustainable Korean farm. "Minari," a tender drama written and directed by Lee Isaac Chung, is mostly David's story, even though he has minimal agency as his parents chase an illusory American dream. His unconventional grandmother (Youn Yuh-jung) swoops in to help, and the resulting levity lends the struggles of adapting to new cultures a bit of uplift. With verdant cinematography and a heartening score, Chung's film is a semi-autobiographical examination of what it takes to create a home.

"Minari" opens in select theaters Dec. 11 and premieres on VOD platforms Feb. 12. Read more about the movie here.

2
"Promising Young Woman"

Focus Features

Early in "Promising Young Woman," Cassie Thomas (Carey Mulligan) — a 30-year-old barista living with her parents and still processing a years-old tragedy — ambles down a roadway eating a pastry. Its red jelly dribbles down her arms, resembling streaks of blood. Might as well be. She's just one-upped a man who'd come perilously close to raping her. That's a pastime of hers, even a vendetta: faking drunkenness and flipping the script on potential defilers. Audacious, witty and gloriously over-the-top, Emerald Fennell's directorial debut is a parade of images just as striking as that gory strudel. This high-voltage feminist revenge saga skips mawkish empowerment clichés and goes for the jugular.

"Promising Young Woman" opens in select theaters Dec. 25 and premieres on VOD platforms at a later date. Read more about the movie here.

1
"Nomadland"

Searchlight Pictures

Painterly and incisive, "Nomadland" is a travelogue that forgoes the usual road-movie hallmarks. The expedition in Chloé Zhao's third film belongs to Fern (Frances McDormand), a placid itinerant who lives out of her van in the American West and takes whatever employment she can find along the way. Zhao wrote and directed "Nomadland" based on Jessica Bruder's 2017 nonfiction book of the same name, casting actual nomads opposite McDormand to achieve an earthiness reminiscent of Zhao's work in "The Rider." The results are as unsentimental as they are unpolitical, trading overcooked working-class polemics for gentle observations about the human spirit. McDormand has never struggled to shed her movie-star veneer, making her a natural fit for a wanderer whose weathered face is essential to the story. "Nomadland" luxuriates in the beauty of our country while softly critiquing its white-picket-fence fantasies. No film this year is as ravishing.

"Nomadland" is now playing in select virtual cinemas and premieres on VOD platforms in February. Read more about the movie here.
Honorable mentions:
"Boys State" (directed by Amanda McBaine and Jesse Moss)
"Lovers Rock" (directed by Steve McQueen)
"Never Rarely Sometimes Always" (directed by Eliza Hittman)
"Relic" (directed by Natalie Erika James)
"Saint Frances" (directed by Alex Thompson)
"Save Yourselves!" (directed by Alex Huston Fischer and Eleanor Wilson)
"The Vast of Night" (directed by Andrew Patterson)


Plus, a handful of must-see performances:
Maria Bakalova, "Borat Subsequent Moviefilm"
Jasmine Batchelor, "The Surrogate"
Carrie Coon, "The Nest"
Viola Davis, "Ma Rainey's Black Bottom"
Lucas Hedges, "Let Them All Talk"
Mary Holland, "Happiest Season"
Mads Mikkelsen, "Another Round"
Aubrey Plaza, "Black Bear"
RELATED…
Related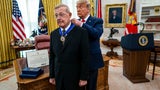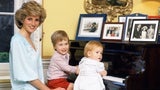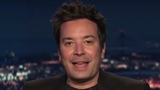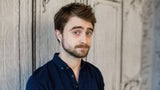 Trending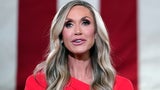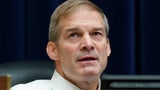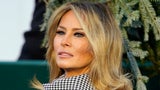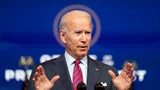 BEFORE YOU GO


Source: Read Full Article