Sixteen Months Of Presidential Debates Begin Tonight. Drink!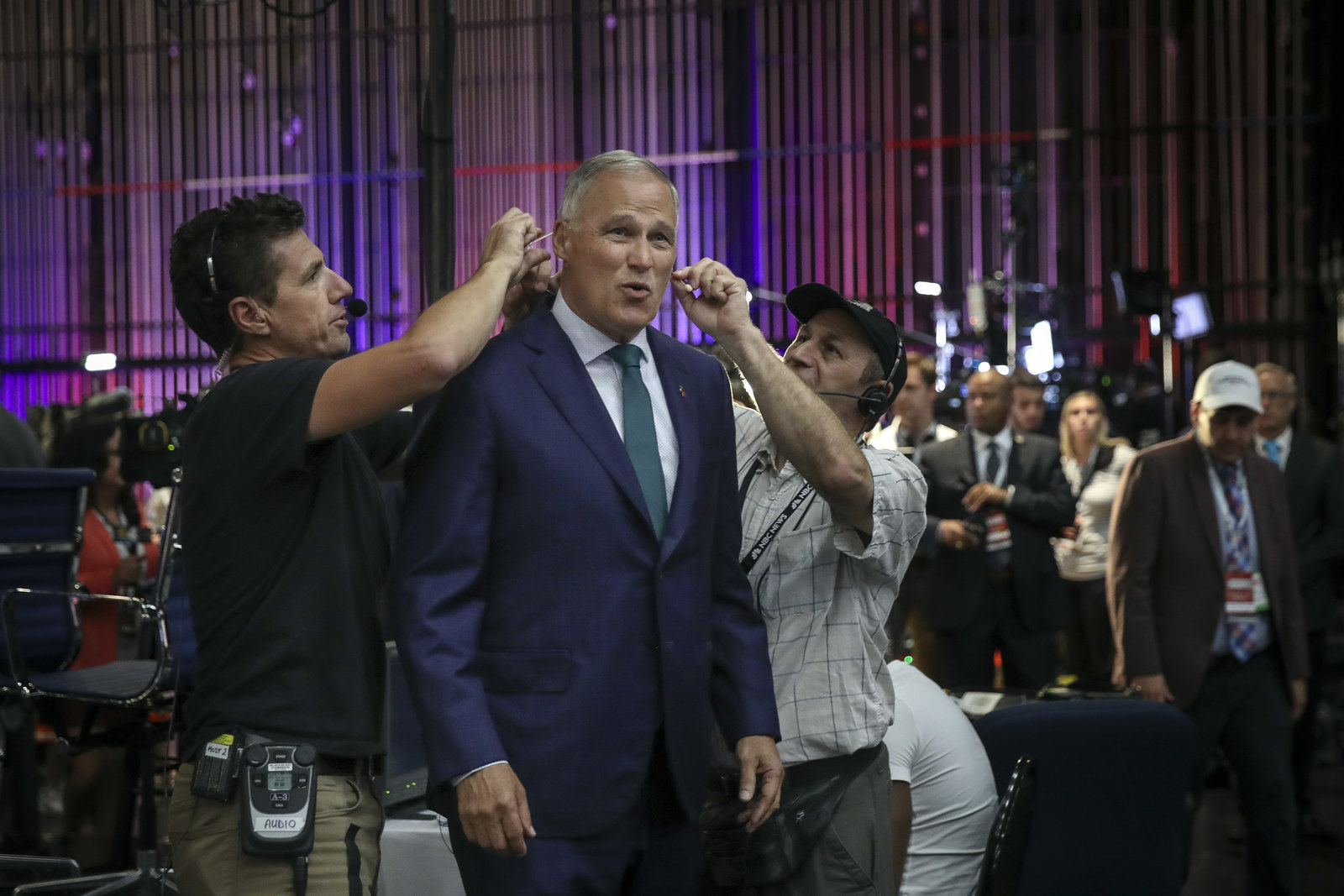 Candidate Jay Inslee having a moment.
This post will be updated all evening with the night's biggest moments and will have a recap for you all tomorrow morning, you are welcome.
The first presidential Democratic debate of the 2020 election starts tonight at 9 pm ET where 10 of the 20 candidates — including Massachusetts Sen. Elizabeth Warren and former Texas representative Beto O'Rourke — will take the stage in Miami.
Round two, on Thursday night, will see four of the top polling candidates face off. The first round, on NBC, is seen as Warren-centric, since the senator is the strongest polling candidate by far in tonight's debate.
First let's answer some burning questions:
Can you even name all 24 Democrats running for president?
And once you're stumped with that one, here's our guide to who all these candidates even are.
And here's some perspective: This is the first presidential primary in a mature social media world.
The Democratic debate lineups were determined by a random public draw to offset the criticism about the lack of fairness and transparency of the 2016 process.
Here's how the debates will work: Candidates will be allowed one-minute answers, 30-second follow-ups, closing statements, and responses to other candidates based on the moderators' discretion.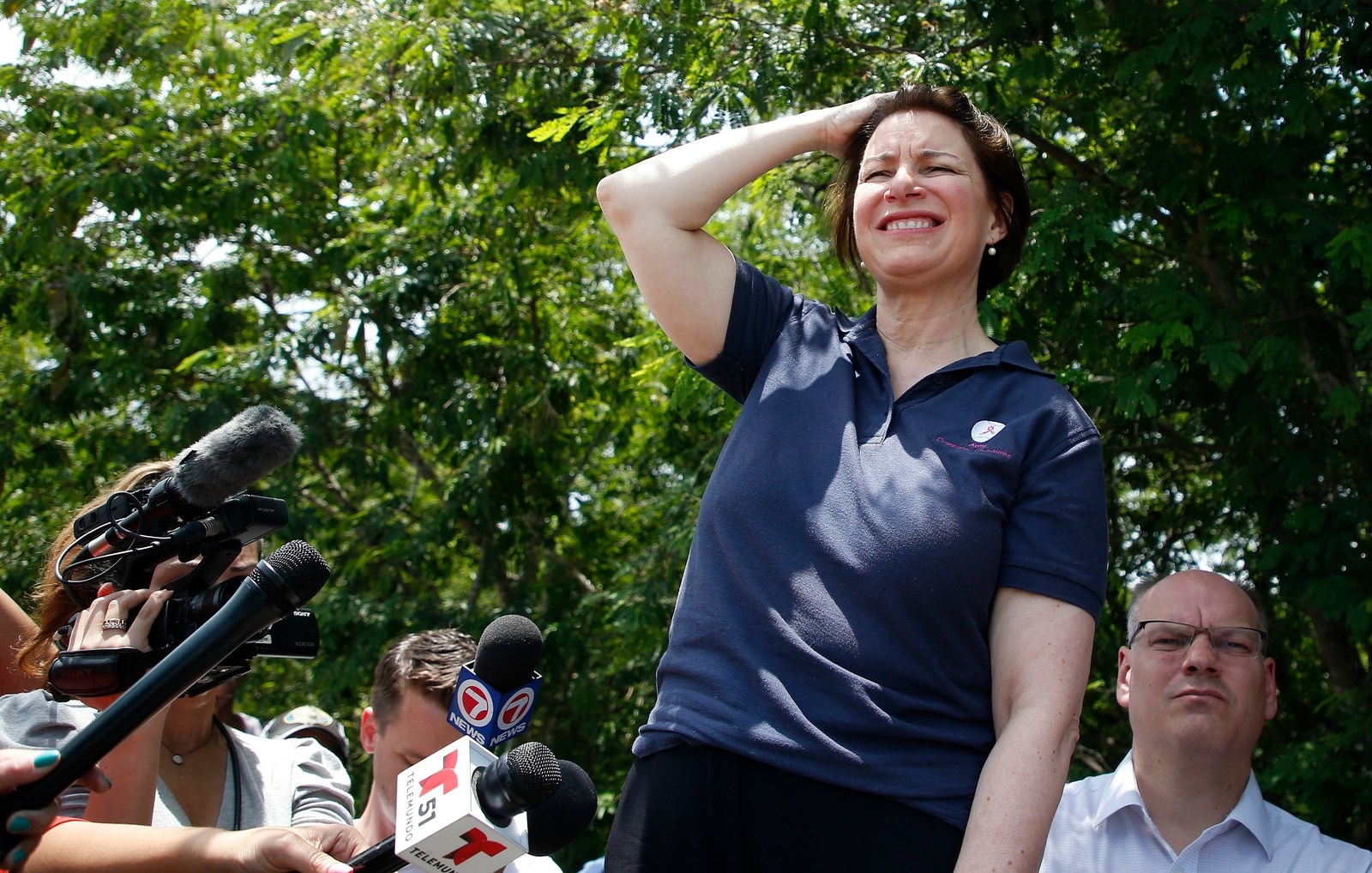 Candidate Amy Klobuchar at a detention center for migrant children in Florida before the debate.
An interesting political dynamic to watch out for tonight will be between the two men who have, at some point, been pegged as the future of the Democratic party — O' Rourke and New Jersey Sen. Cory Booker.
O'Rourke has lost some of the national momentum he enjoyed during a very close 2018 Senate race against Sen. Ted Cruz. But his expertise on immigration policy will be noteworthy in light of the outrage over despicable conditions of migrant children at the border. Meanwhile, Booker — one of tonight's strongest orators alongside Warren — has been in the news recently for slamming frontrunner Biden over his segregation comments.
More on the Democratic Debates
Can You Name All The Democrats Running For President?

Emily Ashcraft · 11 hours ago

What To Know Before Watching The First Democratic Debate, Including: WHO ARE THESE PEOPLE?

Matt Berman · 12 hours ago

The Rules Of Debate Spin Are Changing. And The Media Is Losing Control.

Ben Smith · 4 hours ago
Tasneem Nashrulla is a reporter for BuzzFeed News and is based in New York.

Contact Tasneem Nashrulla at [email protected].

Got a confidential tip? Submit it here.

Claudia Koerner is a reporter for BuzzFeed News and is based in Los Angeles.

Contact Claudia Koerner at [email protected].
Source: Read Full Article