Seventeen's Latest Album Is a Message of "Comfort and Encouragement" to Their Fans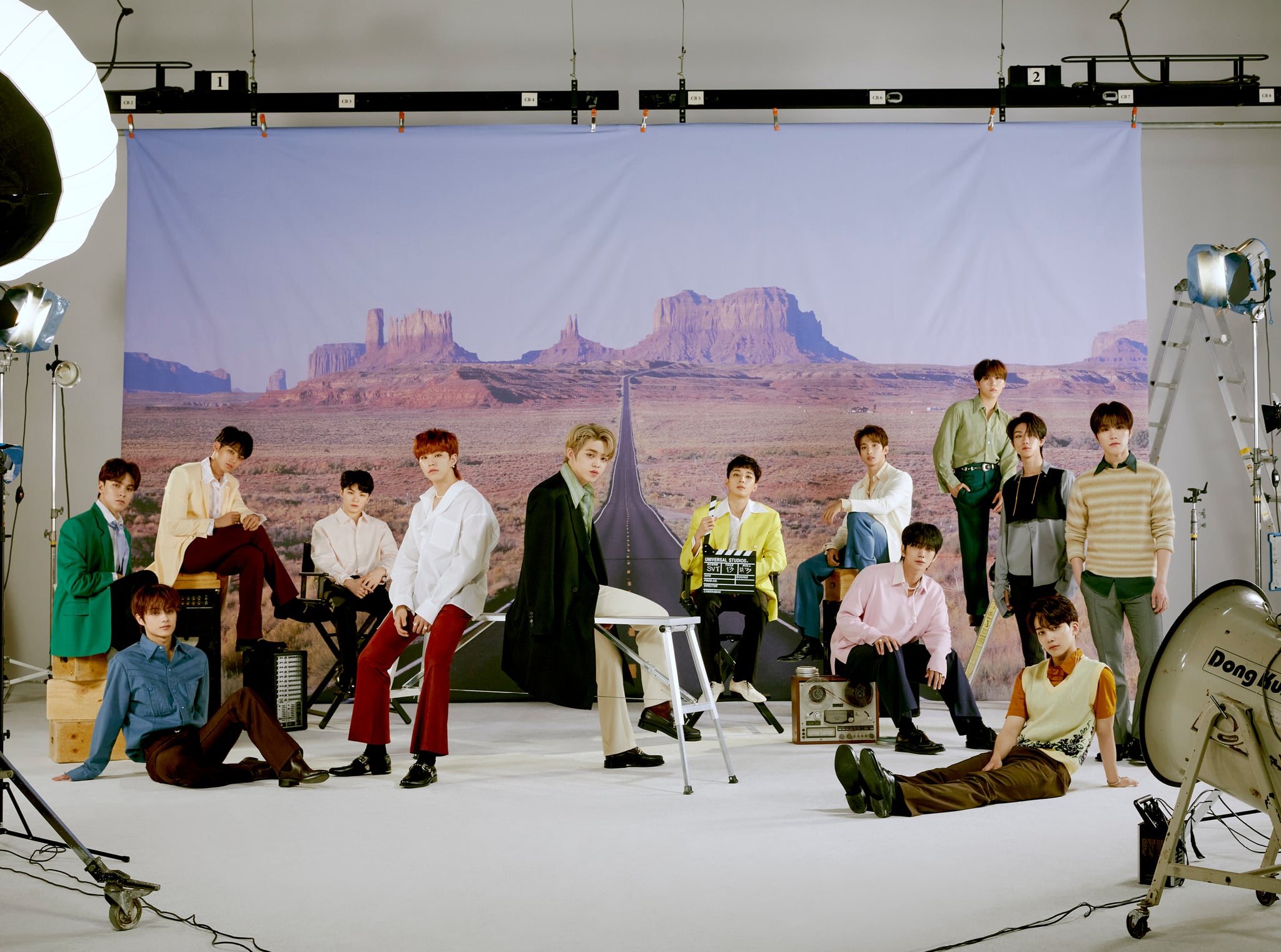 Image Source: Pledis Entertainment
K-Pop group Seventeen — S.Coups, Jeonghan, Joshua, Jun, Hoshi, Wonwoo, Woozi, DK, Mingyu, The8, Seungkwan, Vernon, and Dino — released their latest album, ; [Semicolon], on Oct. 19 as a message to their fans. The album has something for everyone, as it covers a wide range of genres including swing, retro funk, Latin Bossa Nova, and beyond. Seventeen decided to explore the different genres of music in their songs as a way to capture "youth in various generations." "I hope CARATs can enjoy our music, and that ; [Semicolon] can give them comfort and encouragement," Hoshi told POPSUGAR, referencing CARATS, which is the name their fandom.
; [Semicolon] is a testament to how the group's personalities all mesh together in harmony, even though each member is very different. Chosen as the lead single, "Home;Run" does its best to represent Seventeen as a whole. "I thought this song could best represent the colors of SEVENTEEN," S.Coups said in a press statement from the group. The song's music video certainly shows off their different personalities, as they embody the era of swing in a diamond heist.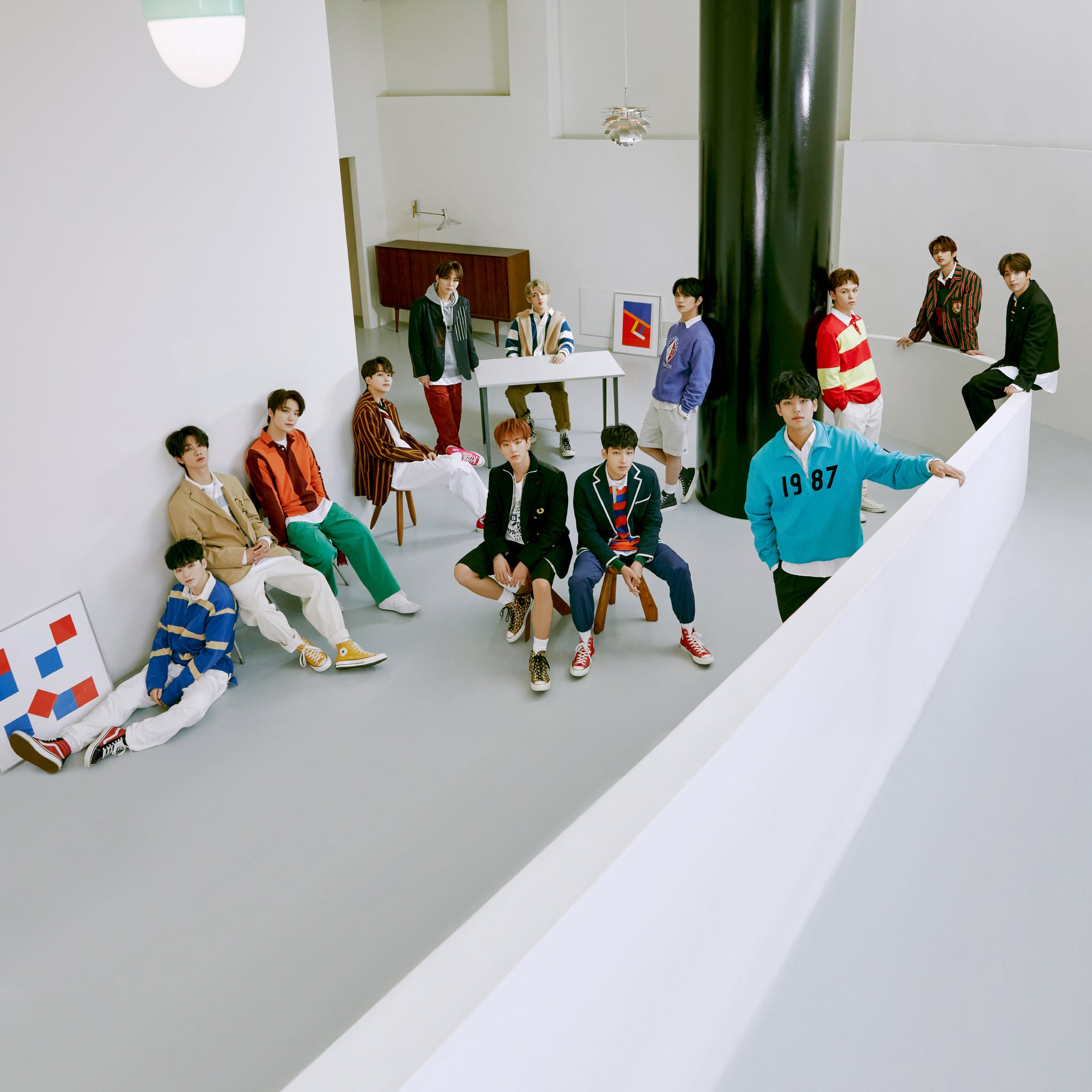 Image Source: Pledis Entertainment
The love the group has for their fans is also evident throughout the six-song album. You can really tell they care about the wellbeing of CARATs. "I hope our new album can become a resting place for those who are exhausted from devoting all their passion and energy to their lives," Wonwoo said to POPSUGAR about what he hopes fans take away from ; [Semicolon].
The group's love and appreciation for each other was also the inspiration for some of the album's songs. "DK was the biggest inspiration to me," Mingyu said to POPSUGAR about the song "Hey Buddy." "A simple suggestion from DK motivated me so much that I came up with the song instantly." When asked which song from the album meant the most to him, DK told POPSUGAR, "'Ah! Love' is my favorite song because I spent so many hours working on the track."
The group is one of the most well-known self-producing idol groups around, and they hope fans love the album just as much as they do. "Nothing would make me happier than if CARATs liked our album so much that it was difficult for them to get over it," Seungkwan told POPSUGAR.
Source: Read Full Article