Phoebe Robinson's New Book Is Basically Like Having a 1-on-1 Conversation With the Comedian Herself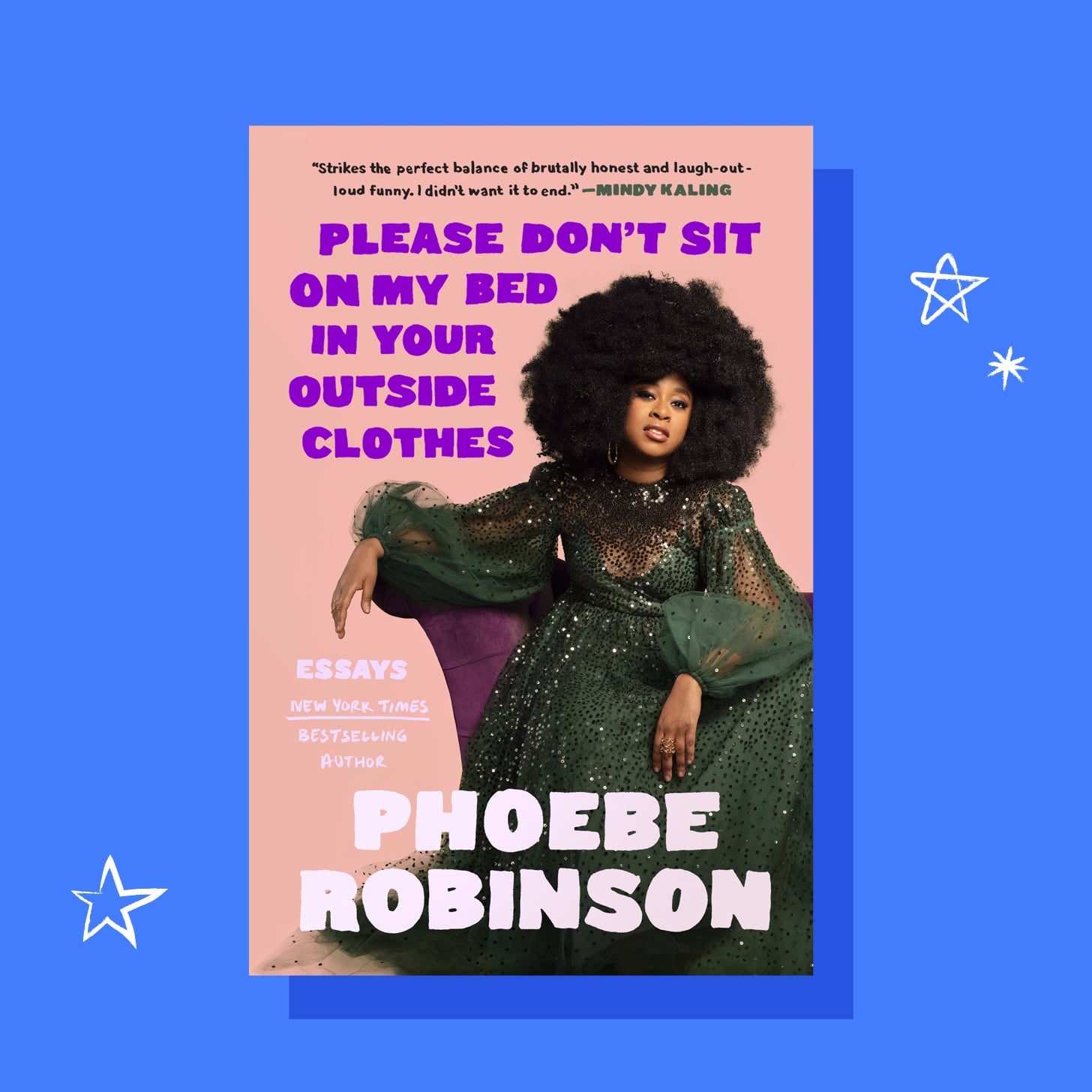 If you didn't know Phoebe Robinson was a comedian, you'll quickly find out that she is when you read the foreword of her new book Please Don't Sit on My Bed in Your Outside Clothes (out Sept. 28): "To my parents, who only vaguely understand what I do for a living but are supportive nonetheless. And also to Michael B. Jordan, because he is extremely hot."
Besides being a comedian, Robinson is a cohost of the 2 Dope Queens podcast, a bestselling author, an actress, and a producer. So we weren't surprised that her new collection of essays is not only hilarious, but also raw, thoughtful, and refreshingly honest. Complete with 10 essays, her latest work takes readers through her life through the lens of her own experiences and tackles topics such as relationships between cultures, the Black Lives Matter movement, life during the COVID-19 pandemic, and so much more. With stories that Robinson promises will "make you laugh until you pee a little, feel until you want to rage a little, and think until you go back to laughing a little," Please Don't Sit on My Bed in Your Outside Clothes is the must-read book of the year.
Standout Quotes
"If we lived in a world in which we were being properly taken care of, would self-care have the same appeal?"
Mindset
This collection of essays takes a deep dive inside Robinson's life where she discusses her experiences as a Black woman, her life during the pandemic, and how her identity and culture have shaped her. While the book is without a doubt funny, it covers topics that are sure to touch on feelings of anger, sadness, frustration, and everything in between, so just go into it with the right mindset.
Read This If You Like . . .
If you like books, movies, or TV shows that honestly address issues in society and culture, this is the read for you. With raw stories that touch on tough topics some people would shy away from, Robinson shares her perspective and experiences as openly as she can. Additionally, if anyone likes books where it feels as though the author is having a one-on-one conversation with the reader, Please Don't Sit on My Bed in Your Outside Clothes is most certainly that. Readers will get to connect with Robinson on a (very) personal level as well as get a peek inside how her hilarious mind works.
POPSUGAR Reading Challenge Prompt(s)
This novel can check off more than one 2021 POPSUGAR Reading Challenge prompt; just pick the one that fits best for you.
A book that's published in 2021
A book you think your best friend would like
A book about a social justice issue
A book by an author who shares your zodiac sign (Robinson is a Libra)
How Long It Takes to Read
Since this book is so funny, it's hard to put down and won't take you longer than a week to get through it (or just one weekend, if you're a binge reader!). It's 333 pages, but thanks to Robinson's engaging storytelling abilities, you'll breeze through it in no time. We suggest rereading it if you have a chance, so you can really take time to dive into the social justice issues she highlights in different chapters.
Give This Book to . . .
Aside from giving this book to any Phoebe Robinson fan, this compilation of stories is not just funny, but it's so applicable to the times we're currently living through, so it can be a fit for anyone who wants to see the last year and a half through someone else's eyes.
The Sweet Spot Summary
Please Don't Sit On My Bed In Your Outside Clothes by Phoebe Robinson ($23) is an unforgettable collection of stories that takes a look into the realities of being a Black woman in America. Robinson walks readers through her life and dives into love, race, and what it means to be loud in a society that wants to mute you.
Emoji Rating
😂 + ❤️ + 🙌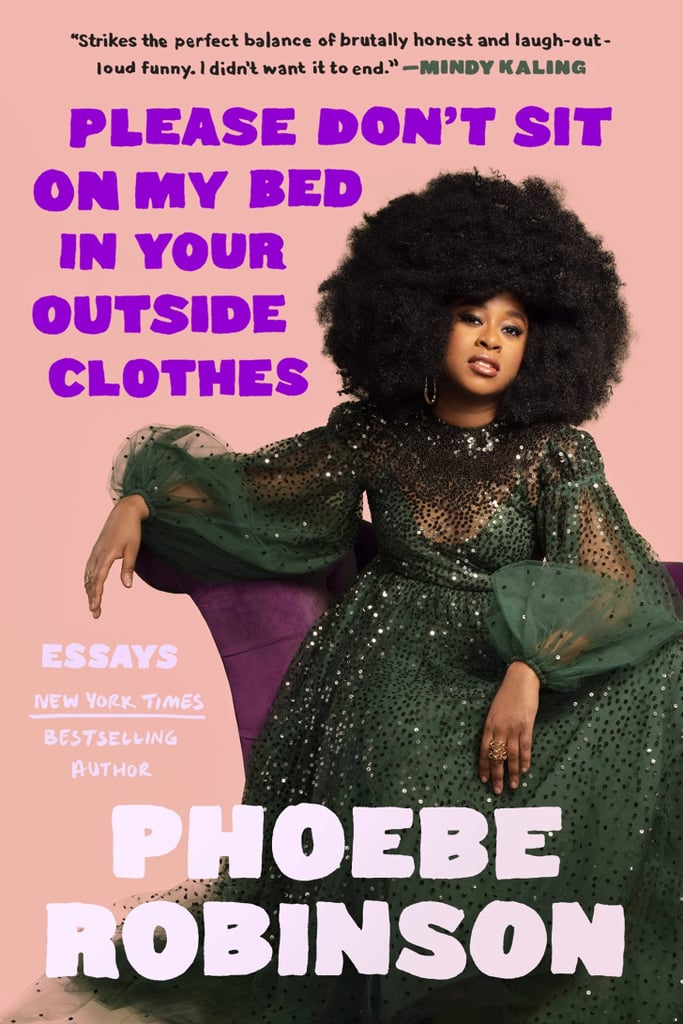 Source: Read Full Article