Obsessed With Euphoria's Music? Meet Labrinth, the Musician Behind It All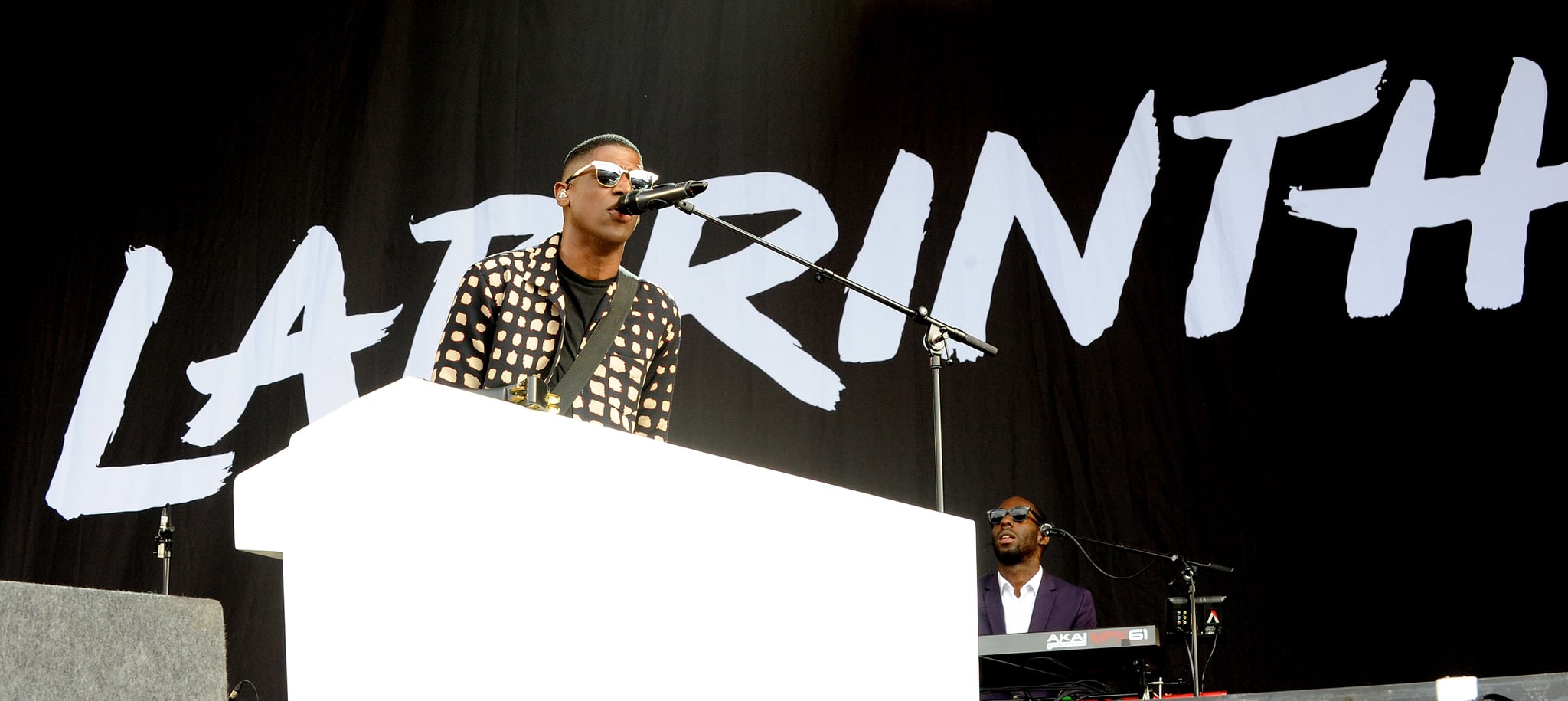 The buzziest part of Euphoria isn't the breakout stars or the dark, controversial storylines — it's the music, created by Labrinth. The man behind the soundtrack is someone you might have heard of before, but never on this scale.
Born Timothy Lee McKenzie, the English musician, composer, and rapper has been on the music scene for about a decade at this point. He started out his career as a producer and songwriter, which brought him to the attention of Simon Cowell. In 2010, Cowell signed Labrinth to his label, Syco, becoming the first singer in six years that got a deal with Cowell without having first appeared on one of his reality TV music competitions. His debut single, "Let the Sun Shine," came out in 2010, reaching No. 3 on the UK charts. His first studio album, Electronic Earth, arrived in full in April 2012.
Since then, Labrinth has been pretty busy! Although his second studio album, Take Me to the Truth, has been delayed several times, he's been appearing as a guest artist on a wide array of music. Among his appearances are Tinie Tempah's "Let It Be," The Weeknd's "Losers," and "To Be Human," a duet with Sia on the 2017 Wonder Woman soundtrack. The latter collaboration led to Labrinth joining the supergroup ensemble LSD, consisting of himself, Sia, and Diplo. Their first album, Labrinth, Sia & Diplo Present . . . LSD, arrived in April 2019.
For Euphoria, Labrinth is doing his most ambitious work to date. He's credited as the lead composer on the series and has been working closely with series creator Sam Levinson to get the sound and content just right for the several tracks that he's written especially for the show.
"He got the way my brain works musically, and I understood the way his brain works musically. I didn't even have to see the show before we started working together, he just got what I wanted to do musically, and it just so happens it was for this crazy-ass, amazing HBO show," Labrinth told Variety in June. The result has been a score packed with unique sounds and mash-ups of genres to tackle the needs of the storylines and characters. A few of the characters in particular spoke to him musically.
"I remember Kat, one of the main characters on the show, she's a bit of a geek, but a very clever geek. I wanted to make a record that almost expressed some of that energy of being the weirdo, the geek that nobody's into but is semi-cool as well," he explained to Variety. However, Kat wasn't the biggest inspiration of all. "I think I really resonated with Zendaya's character Rue the most. The anxiety thing, you can experience it even without drug use in so many different things, especially in the music industry. That's a massive thing that I've experienced, even just having someone speak on mental health and depression, all these things. It was really nice to see that perspective being represented on the screen."
While he hasn't confirmed if he'll be back to score the recently ordered second season, Labrinth has nothing but wonderful things to say about the experience of writing Euphoria's music.
"Euphoria has challenged me creatively like nothing I've made before in my life with genres I've never worked with before. It's not that I thought I can't do them, I just never thought to even venture in that direction. So this has been incredible for me to be literally a nomad just exploring the musical world and have someone challenging me. So the album's got a broad range of styles and so many genres, I call it a bag of Skittles."
Source: Read Full Article