Nicola Coughlan Teases "Bridgerton" Season 3's Steamy Penelope and Colin Romance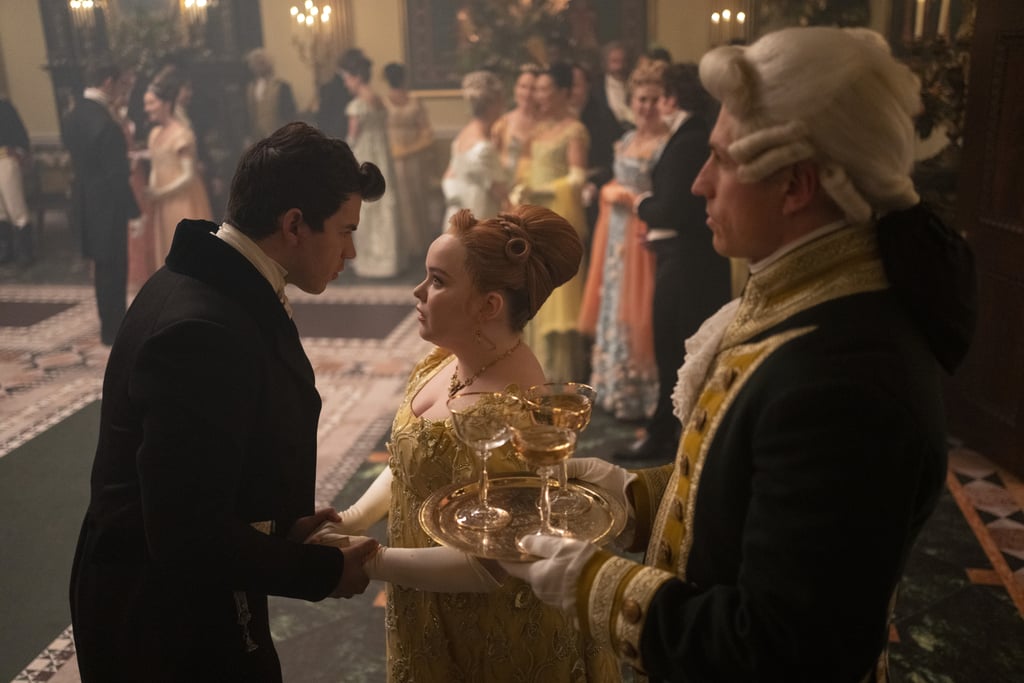 Nicola Coughlan Teases "Bridgerton" Season 3's Steamy Penelope and Colin Romance

"Bridgerton" fans already know Colin Bridgerton and Penelope Featherington are taking center stage in season three, but in a new interview with Variety, Nicola Coughlan teased that their romance may be steamier than fans might be anticipating. While Penelope has been in love with Colin since the series began, the third Bridgerton son has been oblivious to her feelings. That's all set to change in season three, and after the slow-burn romance of Kate and Anthony, Pen and Colin could return the hit Netflix series to its sexy season one roots.
When asked if Penelope and Colin would be steamy, like Daphne and Simon, or slow burn, like Kate and Anthony, Coughlan suggested the show's latest duo will give fans season one vibes. "I think, because we've had two seasons of build up, it's probably going to be the former," she said to Variety. "I haven't read the scripts. I've just been given an overview."
Back in early 2021, just weeks after announcing the show's season two renewal, Netflix picked up "Bridgerton" for a third and fourth season. Still, season three of "Bridgerton" probably won't be gracing our screens for quite a few months. But thanks to what we already know from Netflix (and from Julia Quinn's Bridgerton book series), we have a few ideas about what we can expect to see.
On May 16, Netflix shared some major news about the plot of the new season. The streamer confirmed that season three will tell Colin and Penelope's story. If the show followed the order of the books, season three would've followed the second-oldest brother, Benedict, but Netflix decided to adapt the plot of the fourth book, "Romancing Mister Bridgerton," instead.
"I really feel like it's Colin and Penelope's time. Because we've been watching both of these actors on our screens since season one, we've already invested in them a little bit. We know who they are as people," "Bridgerton" showrunner Jess Brownell explained to Variety. "I feel like, especially in the last season, there are these moments of tension between them where it's like, Colin walks up to the line of almost realizing that Penelope has feelings for him but doesn't quite get there. Instead of treading water on that dynamic, we wanted to push it into their season. It really felt like the perfect moment to tee it up."
Coughlan also teased her thoughts on "Bridgerton"'s season three plot, telling Netflix's Tudum, "I feel like if you see Penelope fawning over this boy for another season, you'll be like, 'Get it together! Come on, move on and get over it.'" She added: "Jess has talked to Luke and I through the season, and I think people are going to be really obsessed. I think book fans are going to be happy."
The news came days after Netflix made the surprising announcement that it had recast the role of Francesca Bridgerton, the sixth Bridgerton child and third Bridgerton daughter, on May 12. It wrote on Twitter, "Hannah Dodd ('Anatomy of a Scandal') will star as Francesca Bridgerton in Season 3. She takes over the role from Ruby Stokes who is moving on to star in Netflix's 'Lockwood & Co.' Can't wait to welcome Hannah to the family."
Keep reading for everything we know so far about the highly anticipated third season of "Bridgerton."
— Additional reporting by Sabienna Bowman.
Source: Read Full Article