New York's Coolest Surf Club Wants You to "Swim Smart and Stay Safe"
Located in Rockaway, Queens, Almeda Club is a surf and wellness club, created to serve and celebrate the unique community around it. Founded by Graham Hill and Joe Falcone, the space includes everything from surf lockers to a sauna, a barber shop and even space for an after-school program. Essentially, it's the coolest hybrid surfing-clubhouse-meets-community-center you can imagine. Built on principles of love and friendship, the Almeda Club and its extended community offer a welcoming energy, no matter if you're a master at shredding the gnar or a topsy-turvy paddle-boarder.
In anticipation of Memorial Day Weekend, Almeda Club teamed up with Western Hydrodynamic Research to produce the "Swim Smart Stay Safe" campaign, a project and set of products built to promote water safety and beach etiquette in the Rockaways for the upcoming summer. The duo's slate of collaborative products consists of two t-shirts, two signature bungee-backed hats, and a key float, all embellished with bold logo treatments like Almeda Club's "Swim Safe Stay Safe" branding and Western Hydrodynamic Research's familiar script logo hit. Apart from the product, Almeda Club has produced a light-hearted series of warning banners inspired by PSA announcements found throughout the Rockaways, and put together a video that further captures the energy of New York's surf culture.
Hypebeast spoke with Graham Hill about his vision for Almeda Club, the importance of the Swim Smart Stay Safe campaign and more. See the full conversation below.1 of 7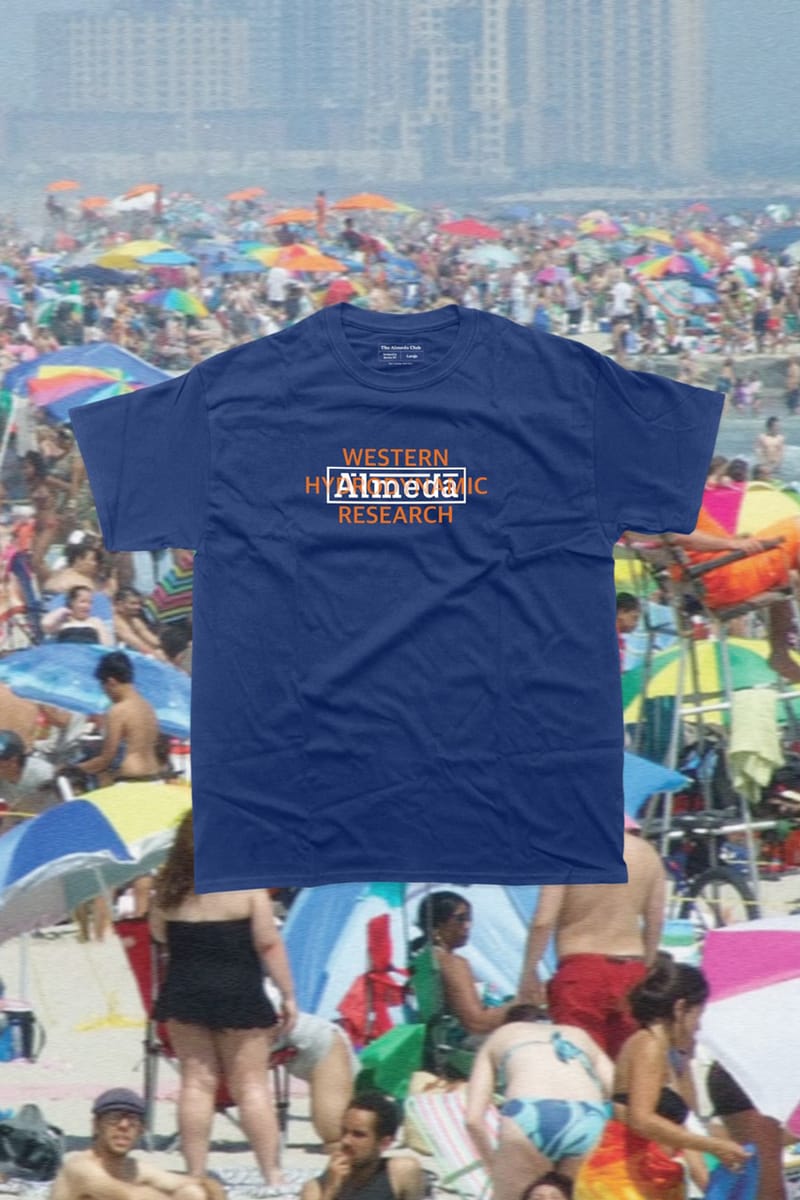 Almeda Club2 of 7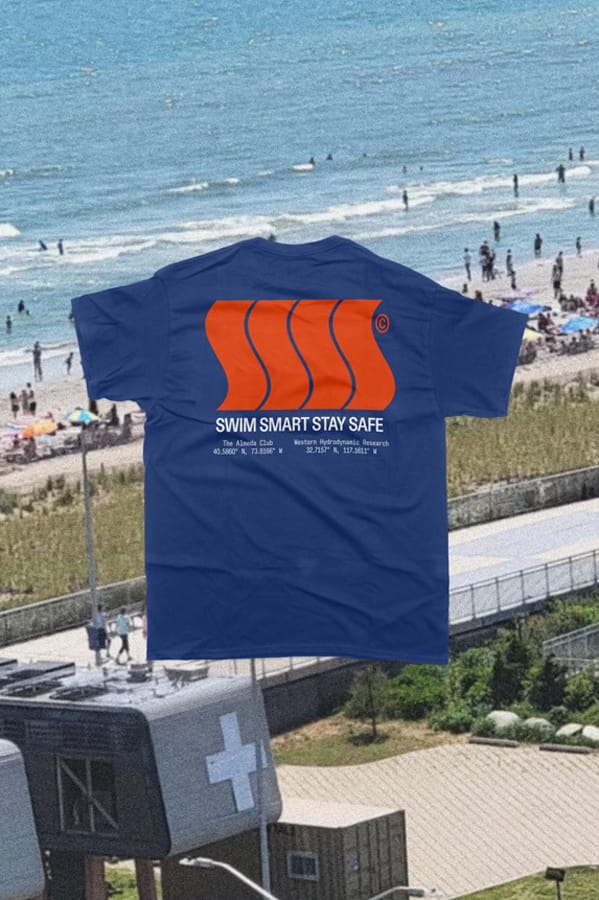 Almeda Club3 of 7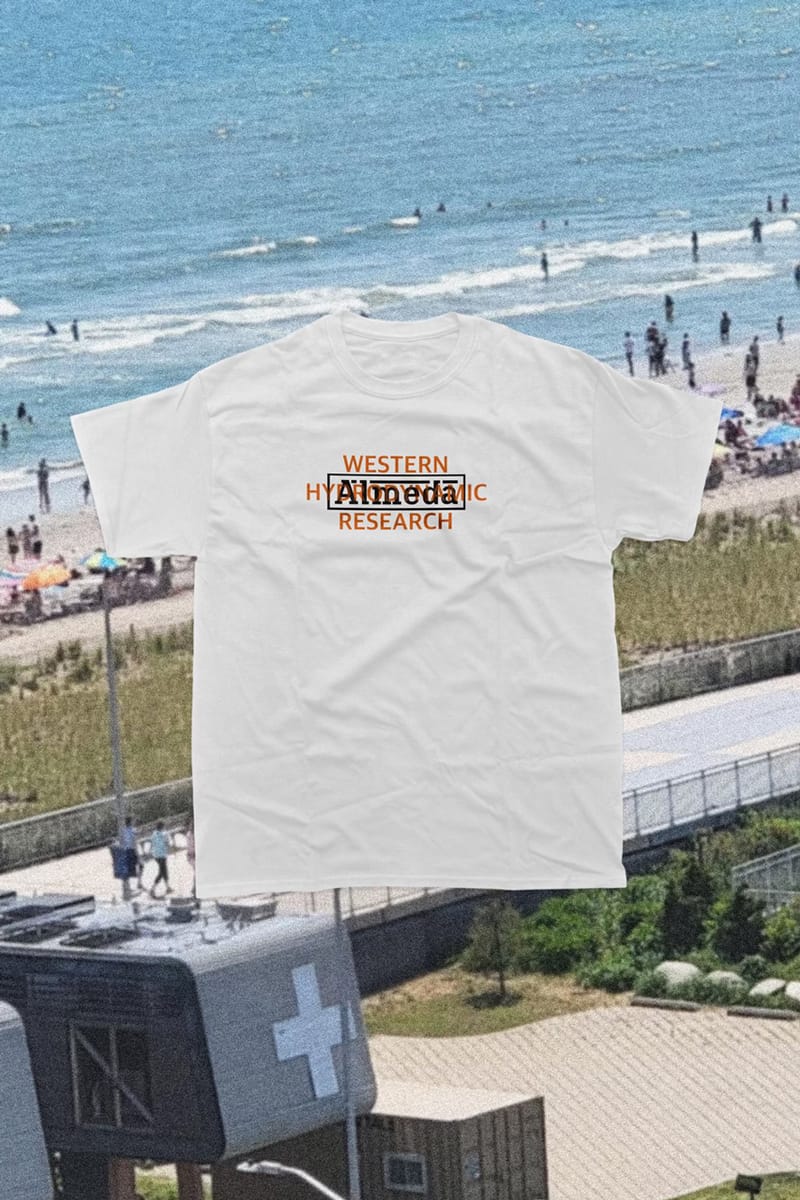 Almeda Club4 of 7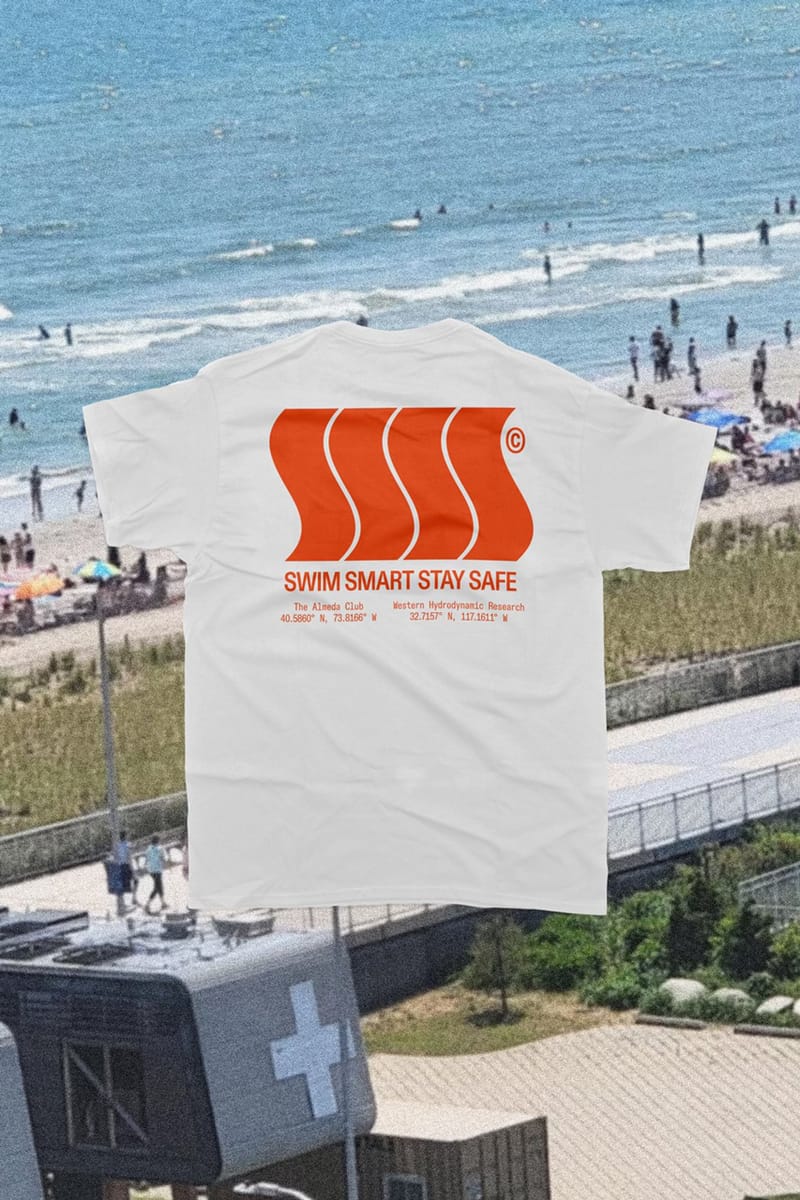 Almeda Club5 of 7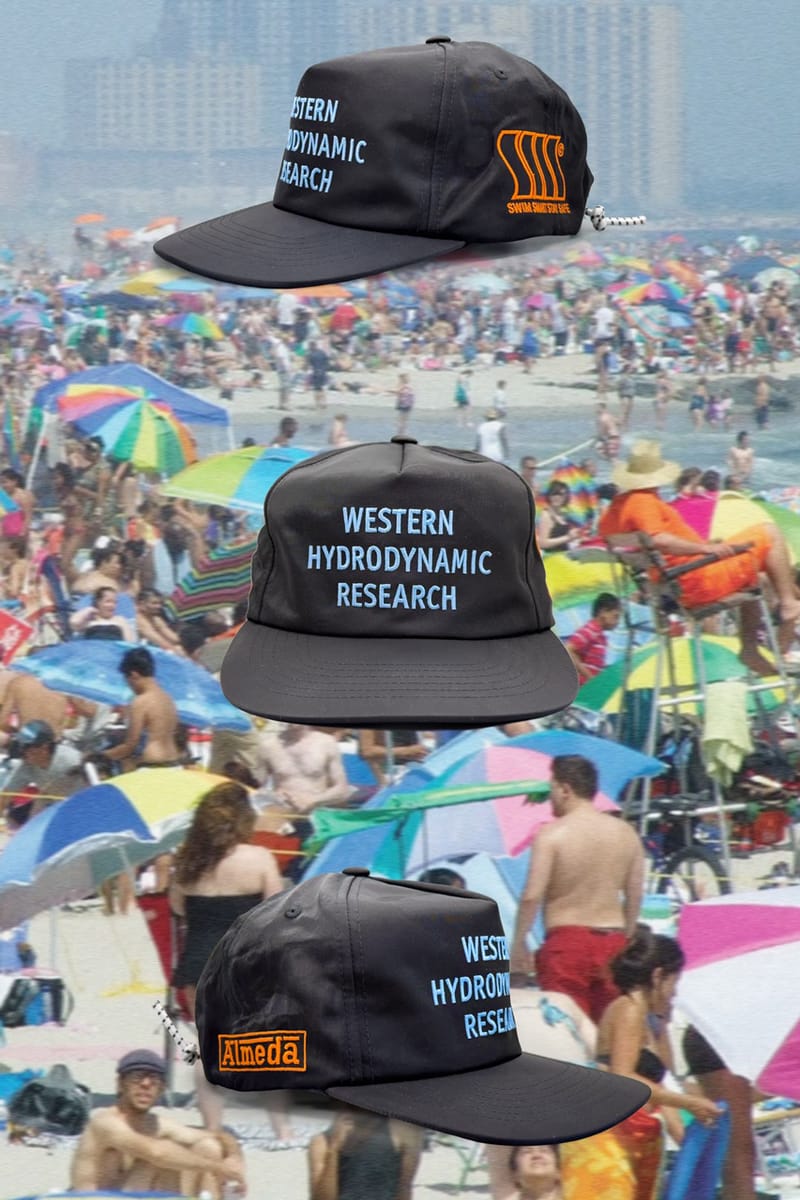 Almeda Club6 of 7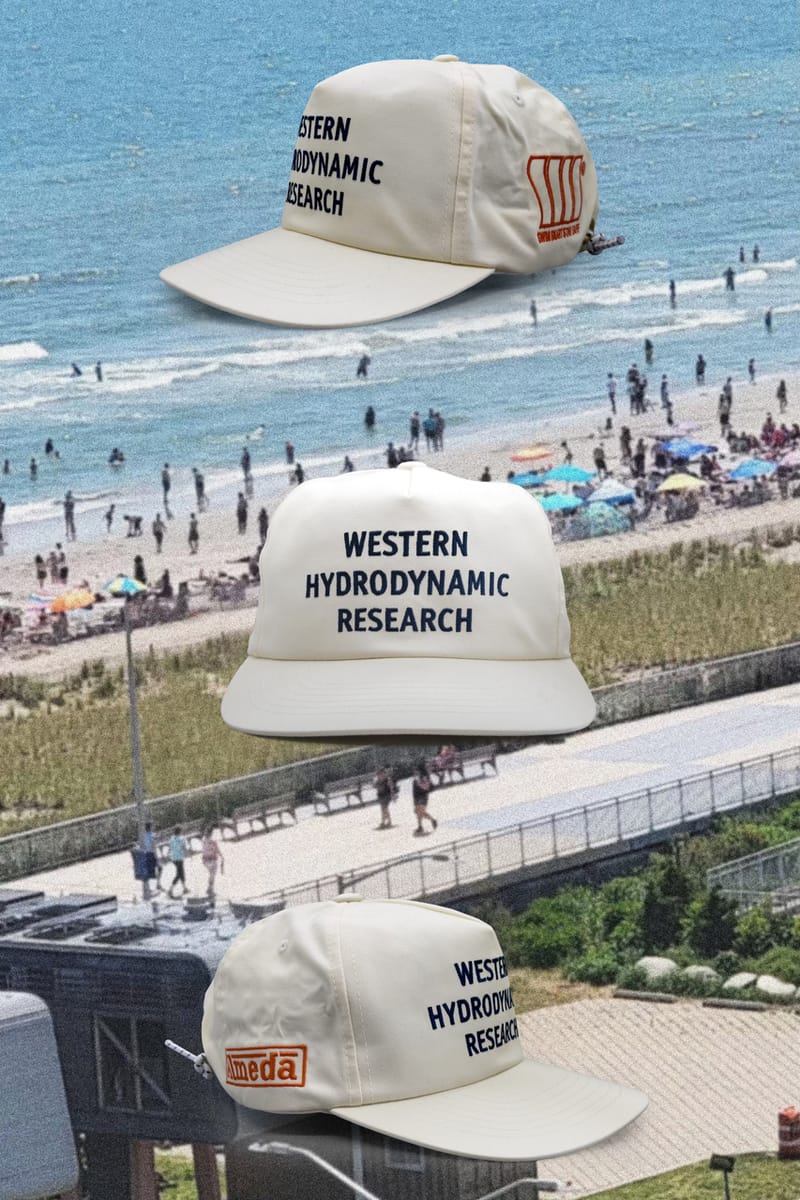 Almeda Club7 of 7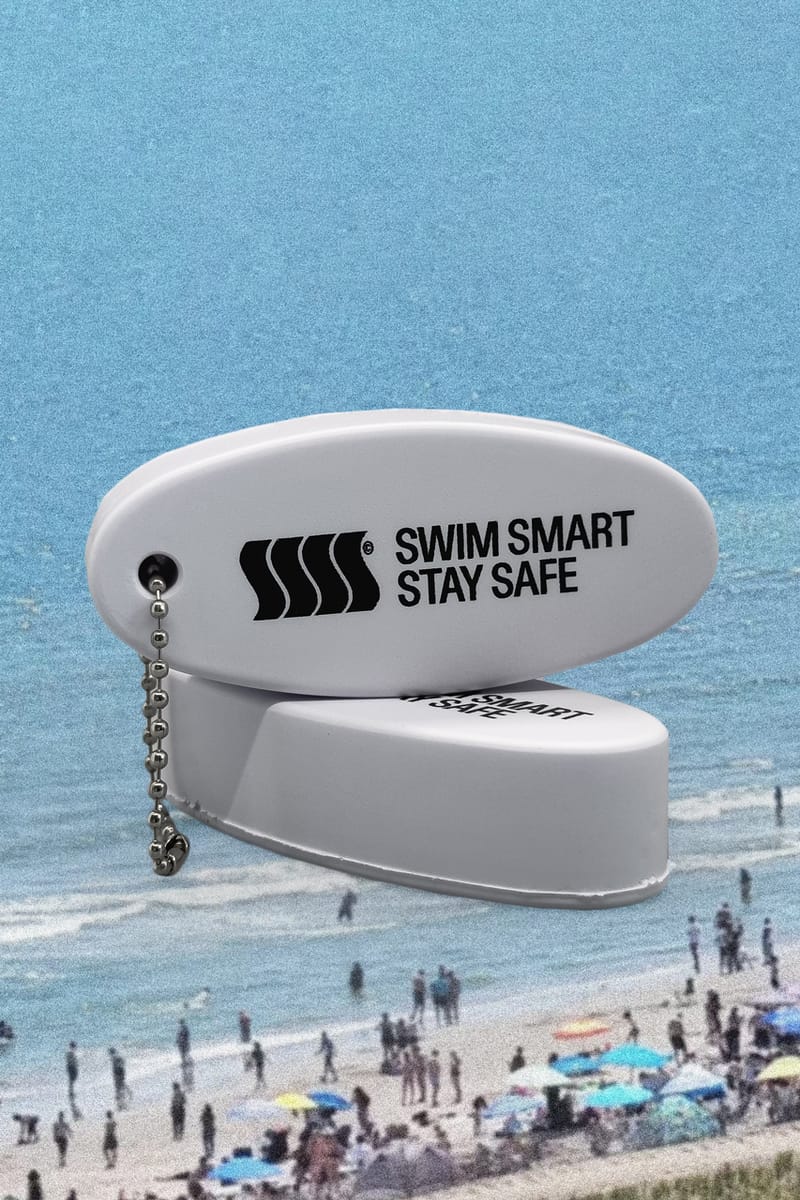 Almeda Club
Hypebeast: Hey, Graham. Tell us a little about yourself and the Almeda Club.
Graham Hill: My name is Graham Hill. I was born and raised in Rockaway Beach, Queens and I'm one of the co-founders of the Almeda Club. Almeda Club is a wellness-focused member's club with a barbershop and retail space that're open to the public. As Almeda Club has grown, we've started to put more emphasis on our apparel — it compliments the brand well and is a way to involve the greater Almeda community that exists outside of the Rockaways.
When was the Almeda Club itself built, and what were some of the inital inspirations for the space?
We built the space during COVID, and did all the construction by ourselves along with our friends and neighbors. A "done by hand" feel was what we were going for, so we built everything without a blueprint, instead referring to a rough sketch that Joe Falcone [Almeda Club co-founder] created. We relied heavily on the principles of wabi-sabi and tried to embrace our imperfections, but also looked to build a space that could withstand coastal flooding. Conceptually, we aimed to blend Joe's surfboard shaping business and his affinity for cutting hair, a pairing that started long before the Almeda Club. It was common to go by Joe's shaping bay and get a cut while he was working on a board, so we knew these two worlds blended well and wanted to create a space that allowed us to expand upon it.
However, starting a business during a pandemic challenged us to push beyond our original concepts. As a way to keep the lights on and bills paid we started printing shirts, selling them via Instagram DM and hand-delivering them in Rockaway. Fast-forward a couple of years, and Almeda Club has cemented itself as a beacon of Rockaway Beach surf culture that puts an emphasis on cause-based initiatives, a community barbershop, a wellness-focused members club, and an expanding apparel line.
Where did the idea for your "Swim Smart Stay Safe" come from?
We really wanted to make 2023 the first summer with zero drownings in Rockaway, which I know is an ambitious goal. The campaign started as an idea to organize a group of volunteers that would go on patrol in the evenings after the lifeguards were off duty and help prevent drownings, kind of like the beach version of the Guardian Angels on NYC subways in the 1980's. After some further reasoning, we decided to make a PSA campaign in the hopes of keeping all beachgoers vigilant and aware of the preventative measures that can be taken to avoid drownings as well as promoting proper beach etiquette. We're no strangers to how many PSA campaigns flow through the Rockaways in the summer, so we wanted a way to cut through the noise and eventually arrived at the idea to create a somewhat satirical and stylized campaign, one that also speaks to some of the more realistic causes of drownings in the area.1 of 5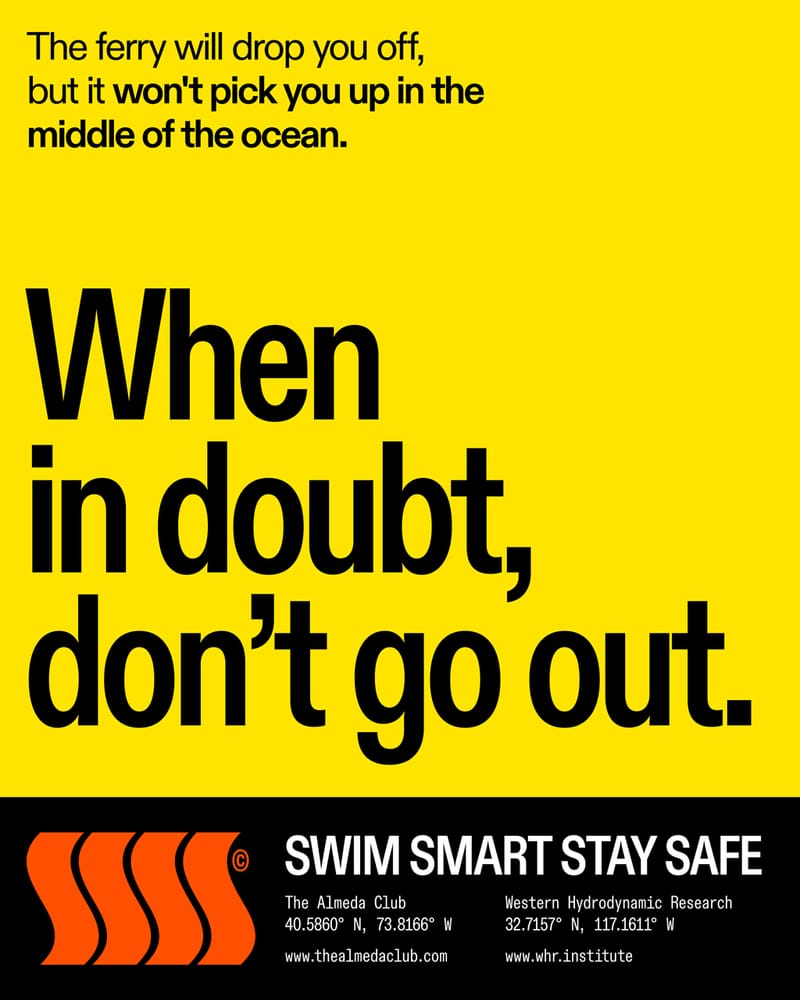 Almeda Club2 of 5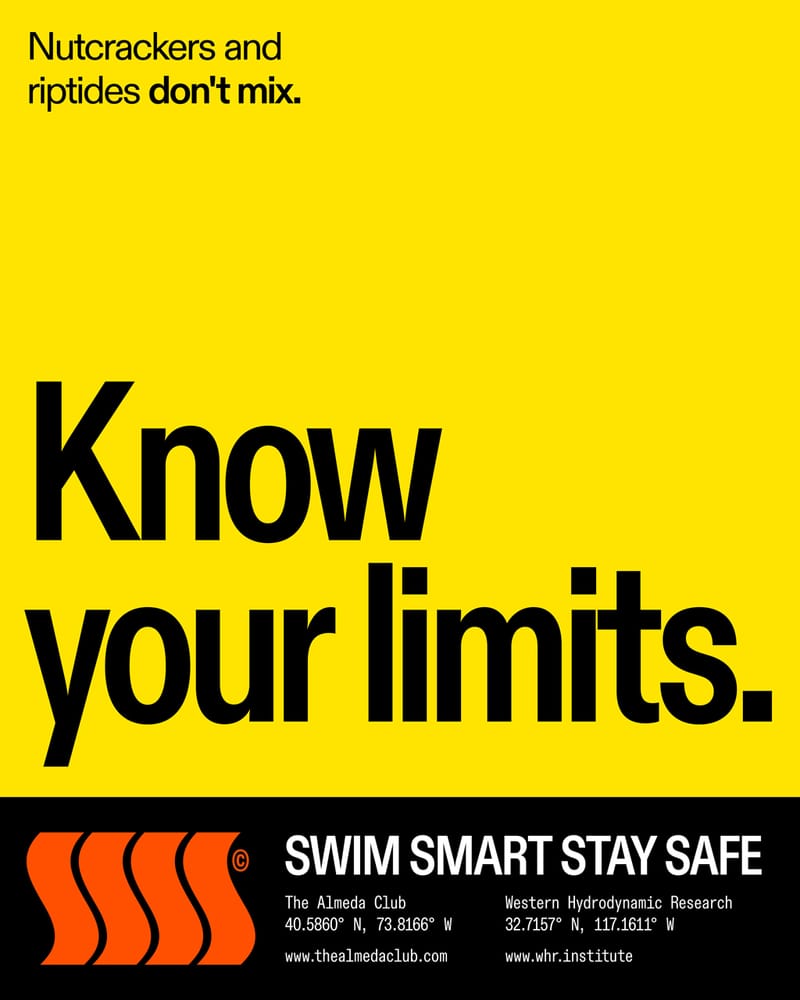 Almeda Club3 of 5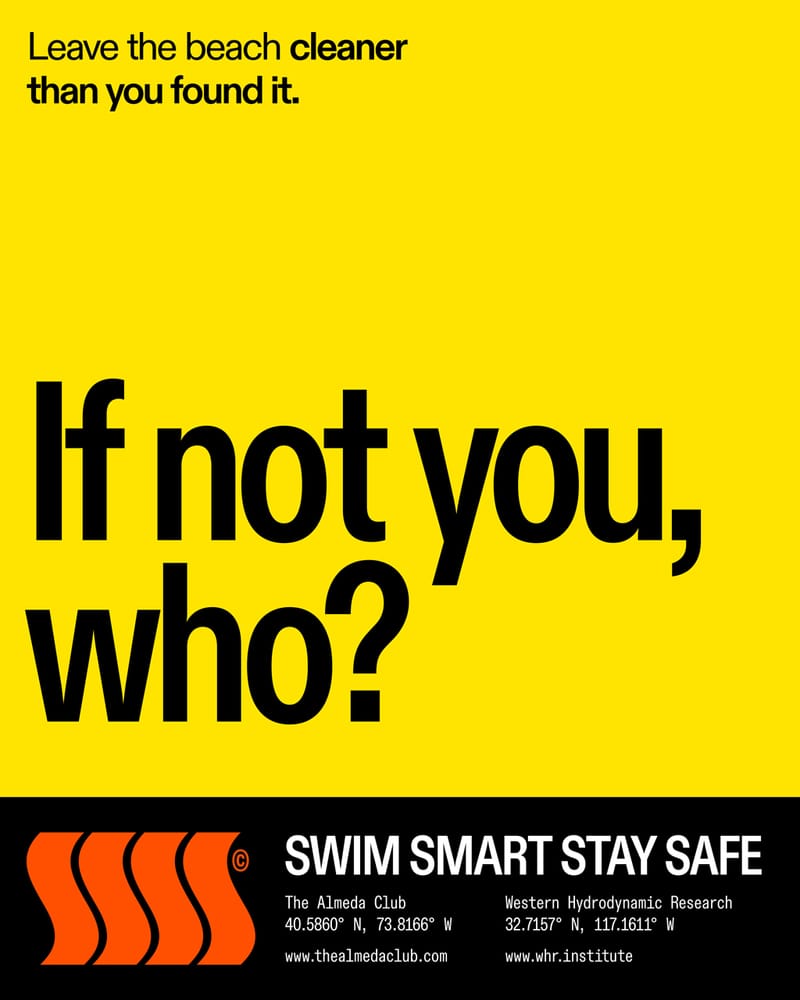 Almeda Club4 of 5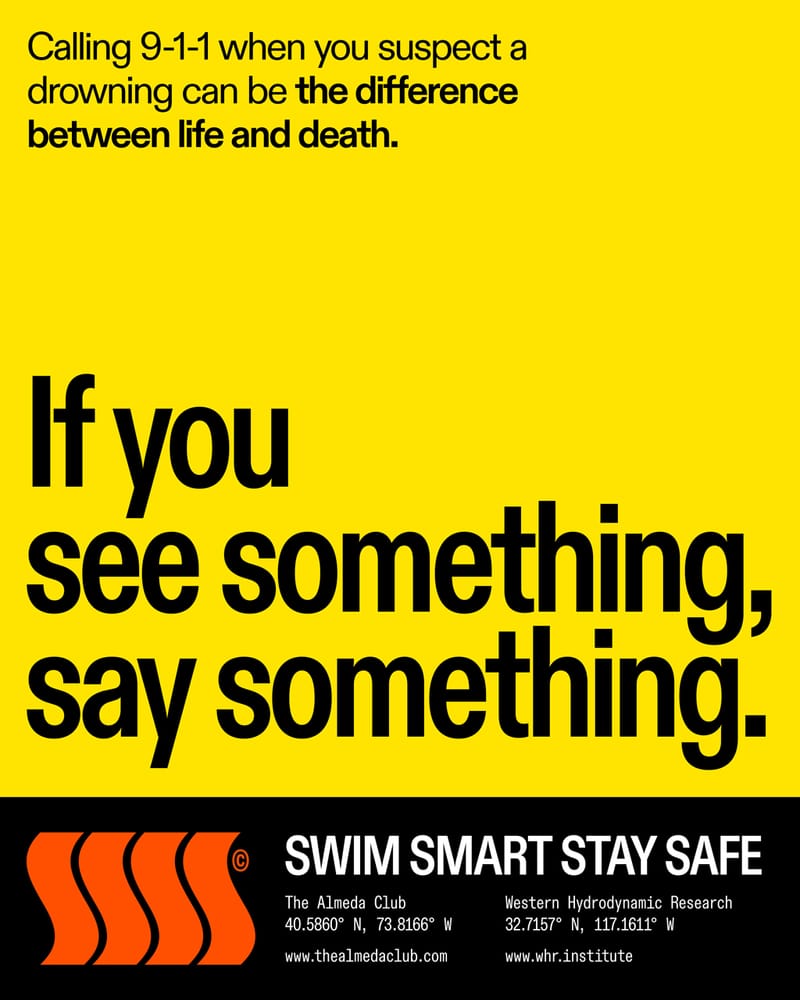 Almeda Club5 of 5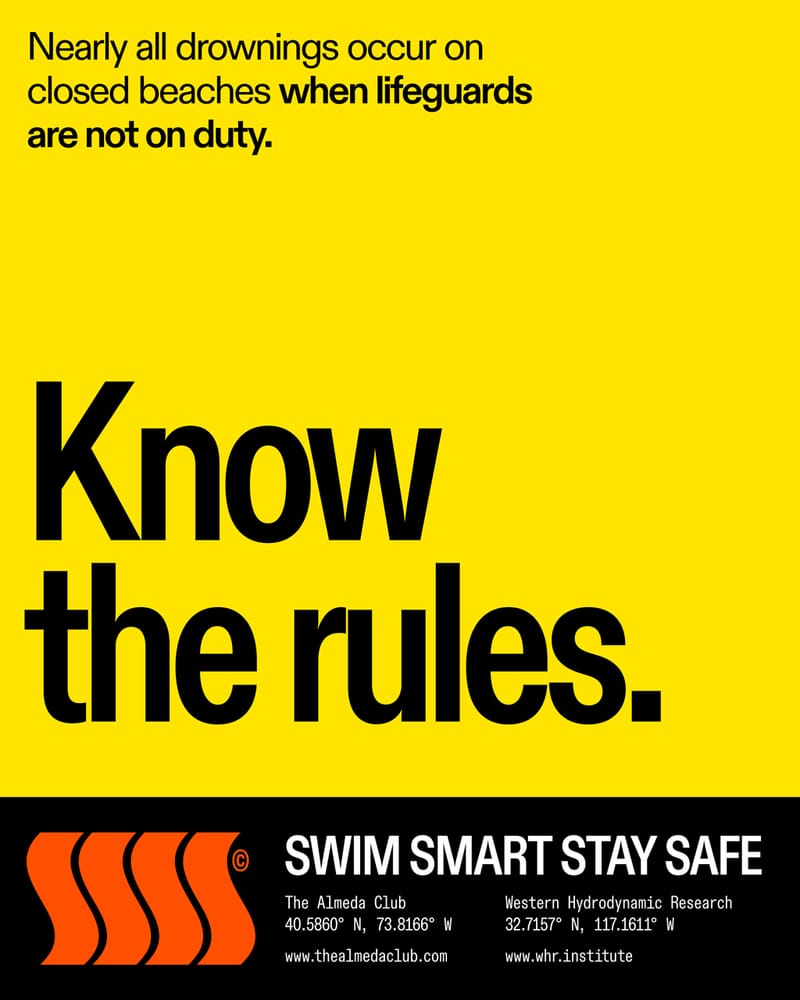 Almeda Club
How did Western Hydrodynamic Research get involved?
We hosted one of their hat customization events at the shop last October, and since then we'd been bouncing ideas back and forth with [WHR founder] Pat Towersey on what we could do next. Once we had the initial PSA concept, we thought WHR would be the perfect partner to help co-create something. After a few brainstorming sessions with our designer Beau Parent "Swim Smart Stay Safe" came together.
What else can we expect from Almeda Club this summer?
We will be releasing our summer collection in late June or early July, alongside a collaboration with The Apartment. On June 10, we'll be competing in the Swinging Sixties Bocce Tournament for the second year in a row alongside An Honest Living. Other than that, we are looking forward to another busy Rockaway Summer, full of surfing and good times.
What's one piece of advice you'd like to give visitors to the Rockaways this summer?
If you're down at the beach after the lifeguards have left, keep an eye out for people struggling to swim. Taking action when you suspect someone is drowning is the best way to save a life. Regardless of if you enter the water to help or not, call 9-1-1 immediately and tell them you think someone is drowning. When someone is drowning, a few minutes can make the difference between them surviving or not, so the sooner emergency services arrive, the better.
How can you visit The Almeda Club?
Our brick-and mortar-is on the corner of 72nd Street and Almeda Avenue in Far Rockaway, NY. We're not far from the 69th Street stop off the A train, or we're a quick bike ride from the ferry. We're open 7 days a week, typically from about 11am – 7pm.
View this post on Instagram

A post shared by The Almeda Club (@the_almeda_club)
---
The Almeda Club x Western Hydrodynamic Research collection is available on the Almeda Club webstore now. Floaties are priced at $4 USD, tees at $40 USD and hats at $65 USD.
Source: Read Full Article