Must-See Booths at Art Jakarta 2023
Moving away from the usual Jakarta Convention Center in Senayan, this year's edition of Art Jakarta will be taking place at the JIEXPO Kemayoran in Central Jakarta. Stretching 10,000 square meters of space, Art Jakarta 2023 will occupy both B3 and C3 halls at the new venue, allowing it will host its 68 art galleries both locally and from abroad. Amongst the lineup exhibitors, 28 are overseas galleries traveling from the likes of Malaysia, Singapore, Thailand, the Philippines, Vietnam, Taiwan, South Korea, China, Japan, Russia, and Australia to showcase some of the latest works by artists they represent.
Synonymous with format Art Jakarta editions, this year follows the traditional format with the inclusion of usual programs such as the main GALLERY section; the SPOT platform for special installations such as Jose Santos' Order of Things that explores personal construction and reconstruction; PLAY by UOB Indonesia, a dedicated art playground for children; SCENE, where a series of non-profit creative projects are highlighted to promote awareness; and AJ TALK, which is a platform that allows industry insiders to host open dialogues with an audience. In addition, the annual contemporary art fair has partnered up with Julius Baer, UOB Indonesia, and Bibit this year to present art prizes, presentations as well and art debuts for emerging talents.
View this post on Instagram

A post shared by Art Jakarta (@artjakarta)
Art Jakarta 2023 will take place from November 17 to 19, with the first day being solely for VIPs. The general public will be able to access the art fair from November 18 -19 with a ticket. All tickets are available to purchase online now at Art Jakarta's official website, where more information regarding the art fair's programs and exhibitors can be found. Check out Hypebeast's must-see booths below.
Gajah Gallery, B5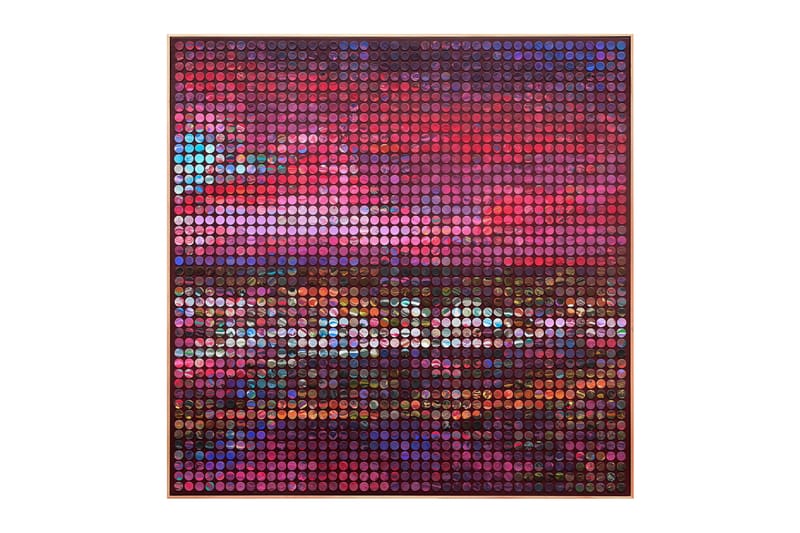 Courtesy Of Gajah Gallery
Singapore, Jakarta, and Yogyakarta-based Gajah Gallery have been a longtime supporter and advocate for representing Southeast and East Asian artists. In line with the gallery's ethos, this year's presentation not only spotlights its region's dynamic and diverse artistic talents but is curated to ensure a balanced mix of established and up-and-coming artists. Stationed near the hall's main entrance, visitors will be able to get a real-life glimpse at some of the latest artworks from local contemporary artists such as Dini Nur Aghniaf, Uji 'Hahan' Handoko Eko Saputro, Yunizar, Fika Ria Santika, and Ridho Rizki — who's debut solo exhibition, "Subliminal Remnant" is also currently on view at Gajah Gallery in Singapore.
Also joining the lineup of artists from other regions, such as Fadilah Karim, Wei Ligang, Jane Lee, and Jason Lim. Standout pieces to check out include Wei Ligang's unique calligraphies, as well as a selection of evocative and deeply moving paintings from the late artist I GAK Murniasih.
Ota Fine Arts, B3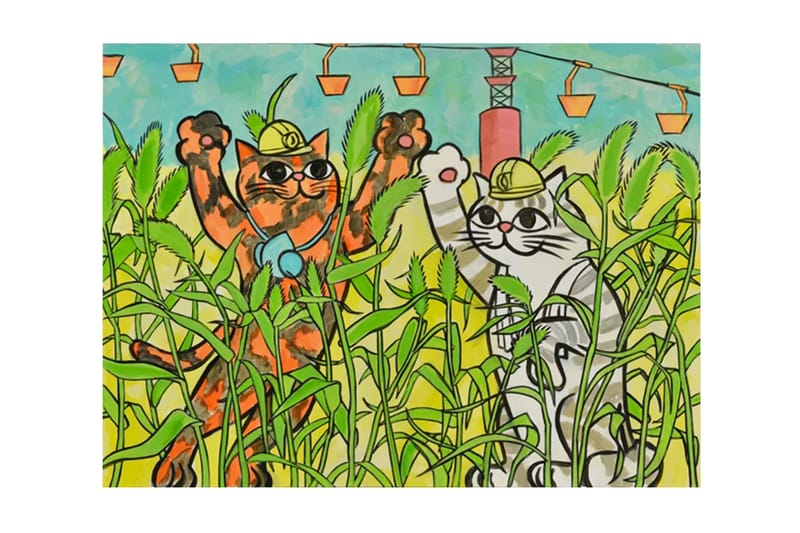 Courtesy Of The Artist And Ota Fine Arts
With outposts in Tokyo, Singapore, and Shanghai, Ota Fine Arts is known to be an established pioneer in Japanese contemporary art. The gallery has been a patron of Yayoi Kusama for years and has since expanded its portfolio of artistic talents that are from other cultural backgrounds. For Art Jakarta 2023, the gallery will be exhibiting artworks from its most notable artists, which include iconic pieces from Yayoi Kusama, photography works from Chinese artist Chen Wei, paintings by Maria Farrar, and more.
Spotlighted artworks include new works that are created this year, such as Nobuaki Takekawa's vibrant yet satirical acrylic paintings like the Landscape with Aerial Cableway (Cat's Ashio Copper Mine).
Yiri Arts, C5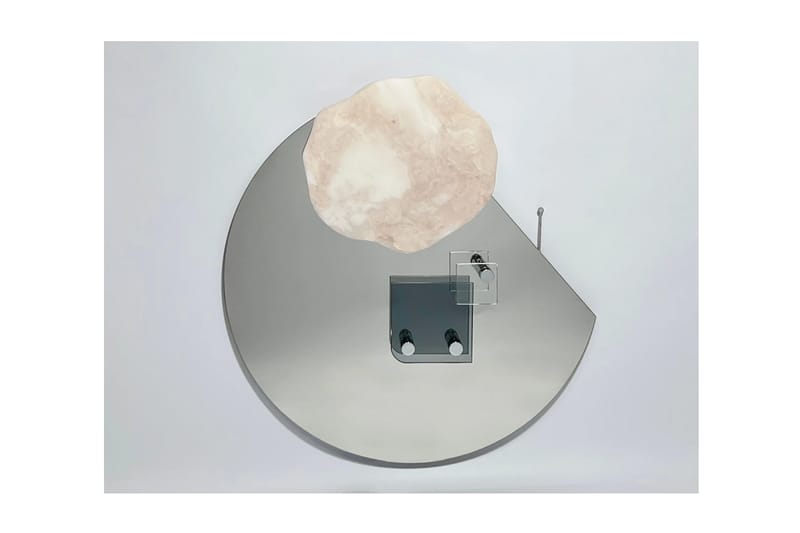 Courtesy Of The Artist And Yiri Arts
At Booth C5, the Taiwanese art gallery Yiri Arts will be presenting an array of dynamic artworks. Known for its dedication to nurturing emerging and important artists, Yiri Arts is currently representing an array of Taiwanese and international artists, including sculptor Wu Wei-Ting, award-winning artist Tsai Pou-Ching, motion painter Tomoko Hasuwa, and Prague-based visual artist Jan Soumar to name a few.
All works featured at the booth are testaments to Yiri Arts' principles, while also serving as a curated experience to showcase its artists' pursuits of challenging, and addressing urgent, worldly issues through various mediums. The gallery also recently participated in the ART021 art fair in Shanghai, where it spotlighted interdisciplinary artist, Shih Yung-Chun's eclectic vision of collecting vintage pieces.
ROH, B9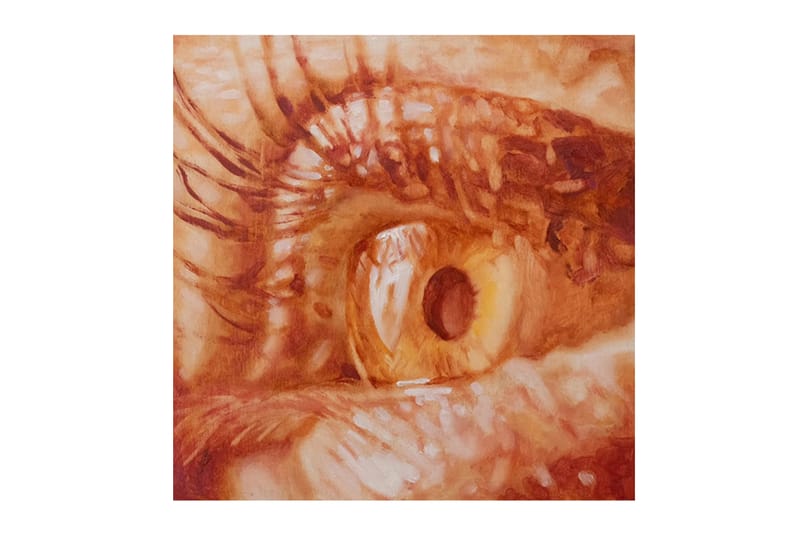 Courtesy Of The Artist And Roh
Returning to Art Jakarta this year with ROH Salon, the Jakarta-based gallery describes its booth as a showcase between its "represented artists in conversation with artists and galleries from around the Asia-Pacific Region." The partnering galleries include BANGKOK CITYCITY GALLERY, Silverlens, Nova Contemporary, and Whistle from Seoul.
The ROH Salon lineup comprises a total of 23 artists, including Eko Nugroho, Min ha Park, Supawich Weesapen, Dusadee Huntrakul, and Maruto Ardi. One of the highlights from the booth is Davy Linggar's new bodies of oil paintings, with a particular spotlight being put on Hope (2023).
SUN XUN at ShanghART, A6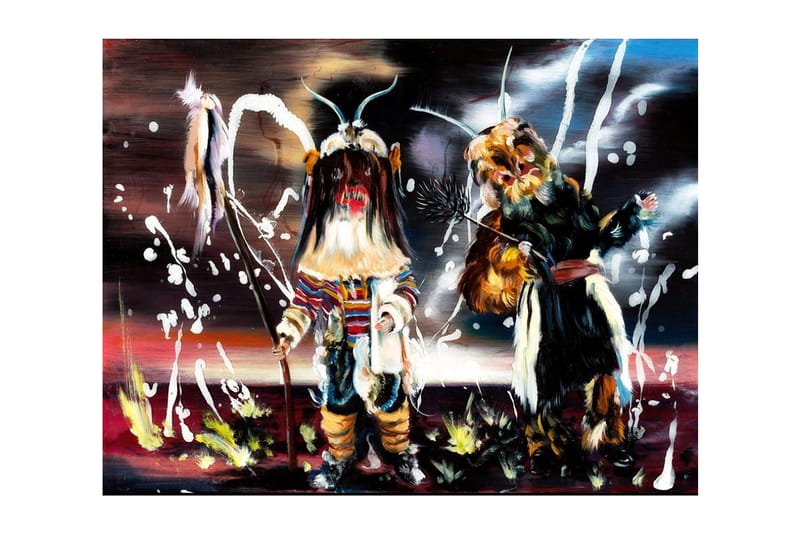 Courtesy Of The Artist And Shanghart
ShanghArt is welcoming visitors into the Magic of Atlas world — a feature-length animation created by Chinese artist, Sun Xun. Comprised of six chapters, the film follows a young boy's epic journey across six different countries as he searches for his original mind. Each of the individual chapters is created using various techniques and styles, ranging from oil painting, and cave painting to woodcuts. Also on display at the booth are some of the artist's recent oil paintings, available via the Magic of Atlas Stop Space.
Arario Gallery, A2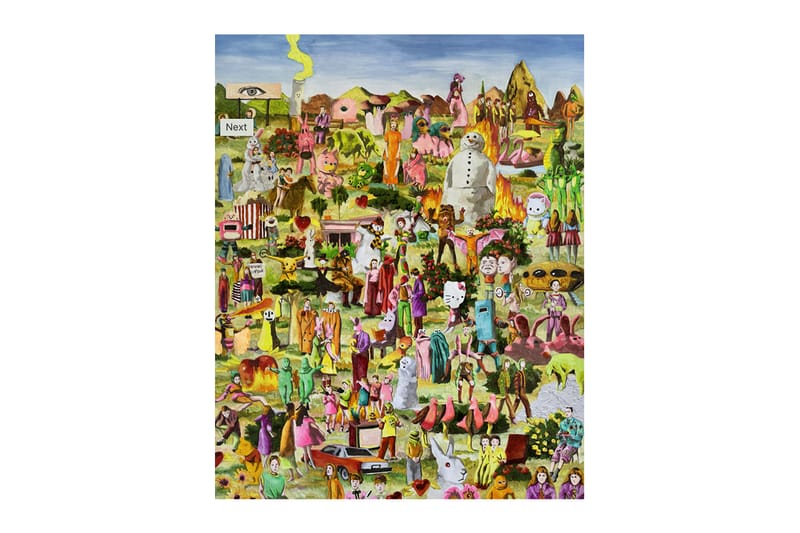 Courtesy Of The Artist And Arario Gallery
Arario Gallery is showcasing a lineup of eight prominent artists from Korea, the Philippines, and Indonesia, including Gwon Osang, Uji 'Hahan' Handoko Eko Saputro, Geraldine Javier, Lee Jihyun, Lee Jinju, Noh Sangho, Eko Nugroho, and Sim Raejung. The featured artists may all boast disparate styles, but each and every one of them expresses vibrant expressions of their respective ideals as well as messages.
Noteworthy artworks include Gwon Osang's mind-boggling sculptural works, Uji Hahan's dark cartoon paintings, to Noh Sangho's THE GREAT CHAPBOOK 3 (2023), which appears to be a kitschy parody of Hieronymus Bosch's The Garden of Earthly Delights.
Art Jakarta
JIExpo Kemayoran
Jalan Benyamin Suaeb No. 1
Jakarta, Indonesia
Source: Read Full Article