Lucy Boynton Went Straight to a Bar After Her Audition For The Politician, Convinced She Hadn't Got the Role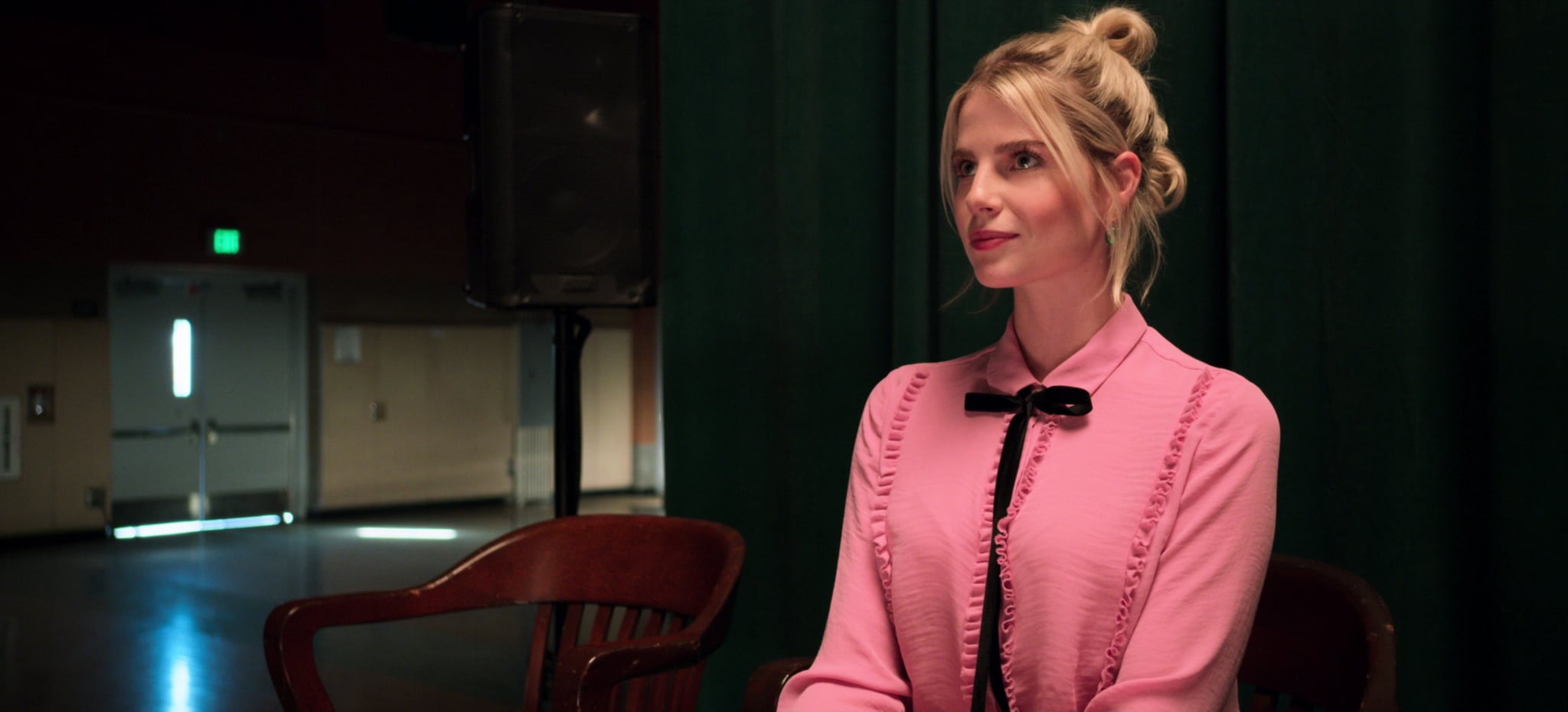 In Netflix's new dark comedy-drama The Politician, Lucy Boynton steals the show as Astrid, the power-hungry "first lady" pulling the strings behind her boyfriend River, a candidate for class president in a bitter high school battle of words and wills. It's hard to imagine anyone else playing the role after you've binged the show (and trust me, you will binge it), but Boynton herself wasn't so sure after her audition.
"It was such a quick audition," she told me and a group of other journalists at the Soho Hotel in London earlier this month. "I exited, turned right, turned right again straight into a bar, like, 'I think I ruined that.'" Clearly the show's creators Ryan Murphy, Brad Falchuk, and Ian Brennan had other ideas, as she quickly joined the cast.
Her costar Laura Dreyfuss recalled a similar speed to proceedings, meeting with casting directors and the show's creators over a couple of weeks. But her connections to the project were multiple; not only had she worked with Ryan Murphy on the final season of Glee, but The Politician also reunited her with Ben Platt, with whom she shared the stage for over a year as one of the original cast members of the Broadway show Dear Evan Hansen. Her character on The Politician is a far cry from that role, though. Rather than playing Platt's love interest, she plays his right-hand woman, a political schemer with her eye on the prize. And she definitely doesn't sing. Though Platt has a memorable musical moment in the first episode, those who are looking for The Politician to be "Glee with politics" may be disappointed. "It would be fun to sing, but I don't think that will happen," Dreyfuss explained. Boynton clarified, "I think originally the rumors were that that it was going to be a kind of political musical, but it's strayed far from that."
Source: Read Full Article